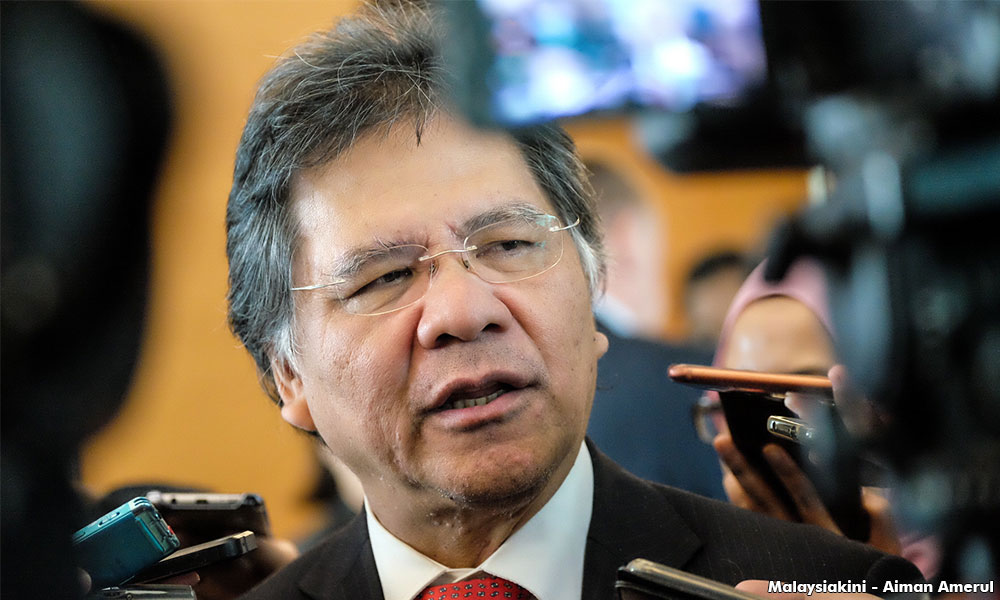 The government has appointed former minister Idris Jala to look into the crisis involving Felda Global Ventures Holdings Bhd (FGV).
In a media statement, the Prime Minister's Office said Idris has been appointed as an "independent party" to establish the facts of the case and recommend the way forward following FGV board's decision to suspend its chief executive officer, chief financial officer and two other senior members of the management team.
The PMO also confirmed that the relevant parties had agreed to the appointment.
Those consulted were Federal Land Development Authority (Felda) chairperson Shahrir Samad, FGV chairperson Isa Samad, FGV chief executive officer Zakaria Arshad and FGV CFO Ahmad Tifli Mohd Talha.
Zakaria and three other FGV officers were yesterday asked to take an indefinite
leave of absence
. Isa had said that this was a decision made by the entire board.
In a filing to Bursa Malaysia yesterday, the company stated that the leave of absence was pending an investigation of certain transactions by Delima Oil Products Sdn Bhd.
However, Zakaria, in a letter dated Monday, argued that the payment process was approved and implemented by the previous chief executive officer.
He was also reported as saying that he had tried to stop hundreds of millions in investments by the company's board which he described as "
ridiculous
".
Zakaria is currently at the Malaysian Anti-Corruption Commission (MACC) headquarters in Putrajaya.
He told reporters that he is there to assist investigations on allegations concerning mismanagement in the agency as well as to submit certain documents.
Zakaria was appointed in April last year, replacing FGV's previous chief executive officer Mohd Emir Mavani Abdullah, who oversaw an attempt to acquire part of Indonesia's PT Eagle High Plantations Tbk.
FGV, under Zakaria's stewardship, returned to profitability in the first quarter ending March 31, 2017, posting a net profit of RM2.46 million, in contrast with the net loss of RM81 million in the same period last year.
Revenue grew 15 percent to RM4.32 billion, from RM3.76 billion.- Mkini