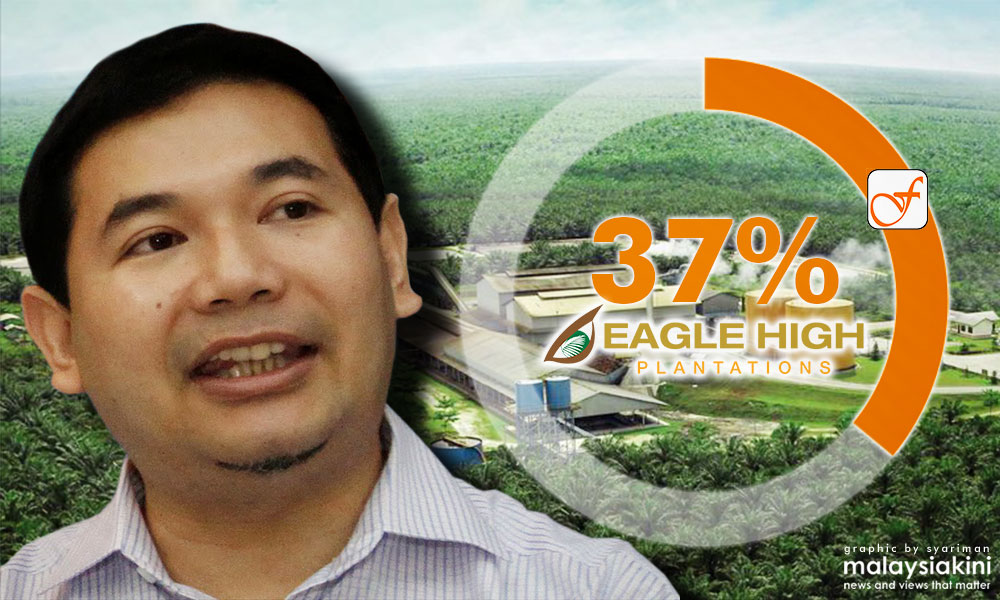 Questions abound amid Indonesia market speculation that Felda is seeking majority stake of Eagle High Plantation, after securing 37 percent of the firm in April - chief of which, said PKR vice-president Rafizi Ramli, is where the federal agency intends to find the funds for the purchase, after having to take out a loan to buy the initial 37 percent.
"I want (Prime Minister) Najib Abdul Razak and (Felda chairperson) Shahrir Samad to clarify if it is true that Felda intends to own parts of PT Eagle High which it is yet to own by making a general offer.
"At the price paid by Felda before, obtaining another 30 percent would see another RM2 billion of Malaysian funds injected into the Indonesian plantation firm.
"The most crucial question is where this money will come from, given Felda's severe financial standing, that it has been forced to sell off assets such as its stake in Maybank?" he asked in a statement today.
Last week, Indonesian news portal Kontan.id quoted sources as saying that Felda is keen to take majority stake through a general offer on the stock market.
Eagle High's commercial director Deddy Setiadi, however, said he has no such information.
Rafizi also raised concerns that the crackdown on Felda Global Ventres (FGV) chairperson Isa Samad is a smokescreen to hide a hush-hush bid to grow its Eagle High stakes.
Felda, via its fully-owned entity Felda Investment Corporation (FIC) Properties Sdn Bhd, had in April bought a 37 percent stake through a cross trade with the Rajawali group.
The purchase was announced by the Rajawali Group on April 20, but not by Felda.
Felda had in December announced that it will do so, to much controversy, after CIMB chairperson and prime minister's brother Nazir Abdul Razak said Felda must
justify
paying 173 percent premium on the share price for a non-controlling stake.
Felda had justified it as a way to make in-roads into the Indonesian market, and as a stepping stone to becoming the biggest palm oil firm in the world.
Felda had on Dec 29 last year secured government funding for the purchase, reported to cost RM2.26 billion.
Eagle High has the largest oil palm plantations in Indonesia with a land bank of 320,000 hectares - more than four times the size of Singapore.
A total 125,000 hectares of this has been planted, the Jakarta Post reported.- Mkini