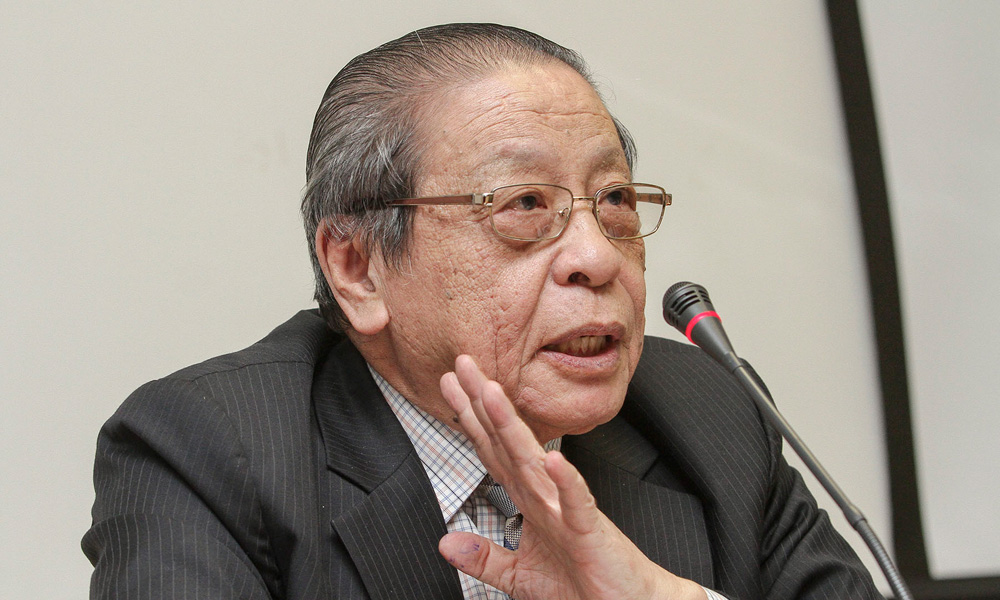 DAP parliamentary leader Lim Kit Siang said a Royal Commission of Inquiry was needed to look into what he described as "rotting" in Felda and its subsidiary Felda Global Ventures Holdings Berhad (FGV).
While an internal tussle only became public recently, Lim pointed out that FGV's decline had gone on for some five years.
He pointed out that FGV's share price of RM4.55 when it was listed in 2012 had plummeted to RM1.72 today, wiping out around RM10 billion in market capitalisation.
"The public spat between the FGV chairperson Isa Abdul Samad and the FGV group president and chief executive officer Zakaria Arshad has revealed that there is something very rotten in Felda and FGV for a long time, lasting as long as five years.
"The question is why (Prime Minister) Najib (Abdul Razak) as the minister directly responsible for Felda, was unaware of these irregularities and scandals or why he did nothing to ensure that Felda and FGV would not suffer tens of billions of ringgit of losses.
"What is clearly needed is a no-holds-barred RCI into the tens of billions of ringgit of FGV and Felda losses, which should include Najib's responsibility in allowing such financial losses and scandals in the past five years," Lim said in a statement today.
He asked if Felda chairperson Sharir Abdul Samad will support such a proposal when he
meets Najib
on resolving the Felda crisis tomorrow.
The Gelang Patah MP echoed Parti Pribumi Bersatu Malaysia (Bersatu) president Muhyiddin Yassin's assertion that the government's appointment of former minister Idris Jala to investigate the issue was inadequate.
"Why has FGV, which is the world's largest plantation operator with more than two million acres of oil palms in Malaysia and in other parts of the world, suffered so badly?" asked Lim.
The FGV crisis came to fore on Tuesday when the company's board, led by Isa, ordered Zakaria to take a leave of absence.
This was on the grounds that Zakaria violated corporate governance rules, a claim that Zakaria denied.
Zakaria claimed he had
tried to stop
hundreds of millions of ringgit worth of "ridiculous" investments by the board in activities unrelated to FGV's core plantation business, which the FGV board in turn
denied
.- Mkini