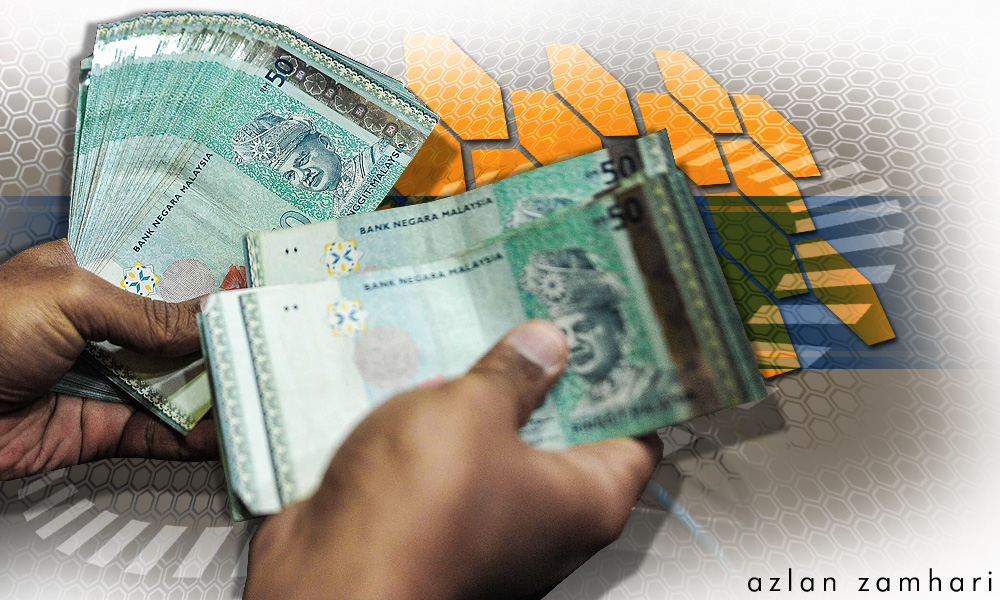 The Malaysian ringgit has reportedly become, by far the strongest Asian currency, prompting speculation of an early election.
According to Bloomberg today, the ringgit has climbed more than twice as much this quarter compared to the next best currency - the Chinese Renminbi - despite the 1MDB scandal.
"The stark shift means that Prime Minister Najib Abdul Razak, who has weathered political attacks and protests going back to 2015, over allegations involving state-owned 1Malaysia Development Bhd, may call an early election to cement his hold on power," the report said.
It quoted Hong Kong-based fund manager Alan Richardson saying that Samsung Asset Management is buying Malaysian banking, property, and construction stocks in anticipation that the government would pump prime ahead of the election while paring down on technology and commodity-related holdings.
"Domestic cyclicals will outperform while global cyclicals will underperform," he was quoted as saying, attributing it to "a combination of global monetary stimulus and domestic early election stimulus".
The financial portal said global funds have bought the most Malaysian stocks year-to-date since the same period in 2013. At US$2.48 billion (RM10.6 billion) this year, it is the biggest stock inflow in Southeast Asia.
The FTSE Bursa Malaysia had hit a two-year high on June 16 due to soaring technology, banks, and construction shares.
Malaysian exports have recorded double-digit growths, the report said, while bond investors have also returned after a two-year stretch of outflows.
"With improving macroeconomic conditions in Malaysia, we became more positive in mid-2017 for the general Malaysia outlook, although there are still political and corruption concerns," the Pioneer Investment Management Ltd fund manager Hakan Aksoy was quoted as saying.
"As long as we see improvement on the macro data with the support of global conditions and stable energy prices, we will keep our cautiously positive stance for Malaysia," London-based Aksoy reportedly said.
Meanwhile, at Schroder Investment Management Ltd, Bloomberg said the firm favours the ringgit due to Malaysia's positive outlook and believes that economic factors trump politics when it comes to investing in Malaysian bonds.
"Key considerations are improving fiscal dynamics, dynamics around central bank policy, attractive economic policies, sensitivity to developed market and China developments," it's fixed-income director Manu George reportedly said.
However, the report noted that not all analysts are convinced on Malaysian assets.
"I find it difficult to justify buying Malaysia's genuine story while ignoring the risks on valuations and also the existing risk that the Malaysian market comes with," Nomura Holdings Inc Southeast Asia equity strategist Mixo Das was quoted as saying.
"The market probably goes up a bit more till the election, but what happens after it?" he said.- Mkini