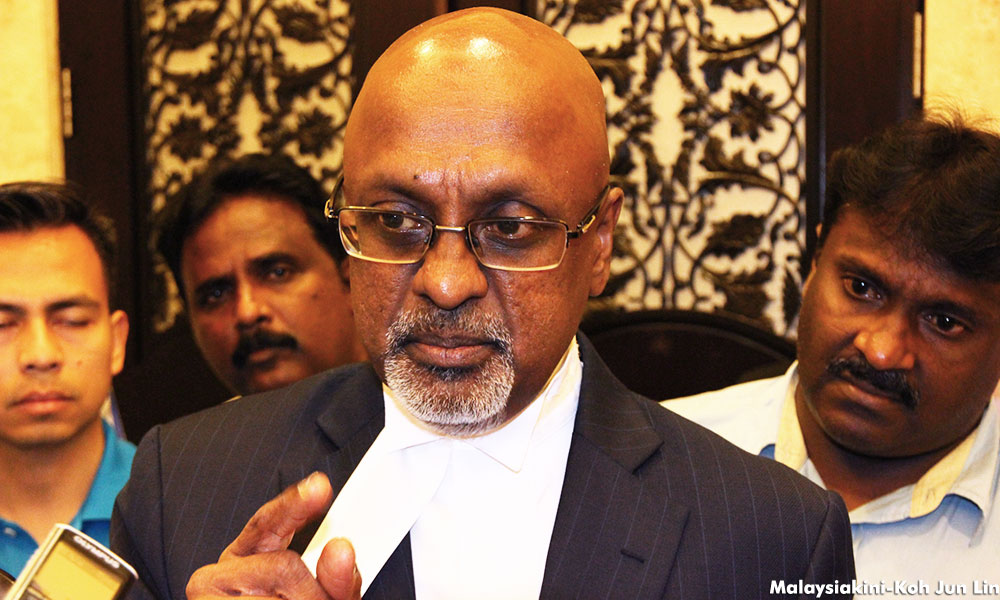 PKR lawmaker R Sivarasa has initiated a defamation suit against Federal Territories Minister Tengku Adnan Tengku Mansor over the latter's comments on the Subang MP's controversial mosque visit.
Sivarasa in a statement today said Tengku Adnan's comments, ironically also made at a mosque in Cheras, Kuala Lumpur, were false and malicious.
The minister had
accused
Sivarasa of talking politics at the latter's mosque visit, an act which is prohibited in Selangor.
"He falsely accused me of making political speeches in mosques, impliedly referring to the speech I had made in the Masjid An-Nur in Kampung Melayu Subang.
"This false statement of his was clearly malicious because he knew I had already denied it in my earlier press statements, which were widely reported.
"His false statement implies that I had the intent of using the mosque for political purposes and did not give due respect to it," said Sivarasa.
The PKR lawmaker said he filed his suit at the Kuala Lumpur High Court through my solictors Daim & Gamany on Tuesday, and has received the summons document, which his lawyers will serve on Tengku Adnan soon.
Sivarasa's mosque visit on May 24 caused a stir and earned Selangor Sultan Sharafuddin Idris Shahs'
ire
.
The PKR leader has since
apologised
to the Selangor ruler in a letter, explaining what had actually transpired during the programme was not political in nature.
"In that letter, I had explained to the sultan that my short speech was not a ceramah, neither was it a political speech," he said.
Sivarasa in his suit will also take the Umno minister to task for "scandalously, shockingly and falsely describing me as a 'ketagih yang pergi ke tempat-tempat judi' (an addict for gambling outlets).
"This will be shown in court through a video recording of his speech."
"I will be waiting to see how Tengku Adnan is going to substantiate his false and malicious accusations," he added.
He said Tengku Adnan was hypocritical for bringing up the allegations of him having made a political speech at the mosque, pointing out the minister had acted similarly.
"It is completely ironic that whilst falsely accusing me of making political speeches in a mosque, he himself used the platform provided by a mosque to make political attacks on me personally.
"The further irony is that he failed to realise that the ruling of the Selangor Sultan is in such terms that Tengku Adnan would have breached it if he [had done] it in Selangor," said Sivarasa. - Mkini