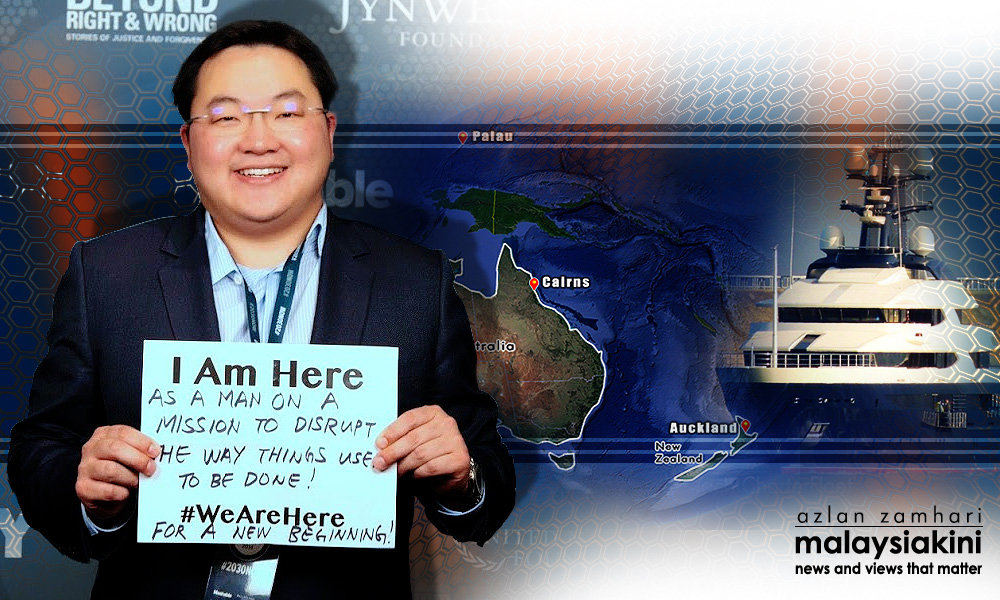 Of all the allegedly 1MDB-linked assets sought by the US Department of Justice (DOJ), nothing stands out more than Jho Low's mega yacht, The Equanimity.
By passenger yacht standards, The Equanimity is huge. It is about 300 feet, or almost 90 meters, in length and weighs 3,000 tonnes. Some enthusiast websites claim that the vessel can carry 28 crew members and 18 guests.
One website, superyachtfan.com, claims that the vessel is the 54th largest yacht in existence.
The Equanimity is definitely hard to miss, but where is it?
According to maritime database website, Marine Traffic, the last known location of the vessel was on June 13, three days before the DOJ's latest filing on asset seizures made the news.
Its last received position was from the coordinates 10.64337°/103.2698°, which was off the coast of Koh Rong, a Cambodian resort island.
There has been no automatic identification system (AIS) transmission since, according to Marine Traffic.
However, a similar website Vessel Finder received AIS data from The Equanimity a week earlier, on June 6, travelling westward off the southern tip of Singapore.
According to both websites, The Equanimity last made port in Colombo, Sri Lanka on May 9. Previously, the vessel docked in Cairns, Australia on April 5.
The DOJ, in its latest court filing as part of an effort
to seize assets
bought with funds allegedly misappropriated from 1MDB, had claimed that The Equanimity cost about US$250 million (approximately RM1,069 billion) to build.
The yacht was built by Oceanco in collaboration with Azure Naval Architects in Rotterdam, Netherlands in 2014. The vessel bears the call sign "ZGDQ" and flies the Cayman Island flag.
Website
yachtcharterfleet.com
reported that The Equanimity features "expansive living areas", a dedicated hospital, spa, gym, massage room, sauna, steam room, "experience shower", beach club and plunge pool with folding platforms that provide direct access to the sea.
The vessel received the "Best in Show" award at the Monaco Yacht Show 2014.
A report by the South China Morning Post last year said Low had hosted a number of parties featuring celebrities such as Leonardo DiCaprio on board.
If the US authorities are really keen on hunting down The Equanimity, perhaps DiCaprio and Low's other Hollywood A-list associates are a good place to start.- Mkini