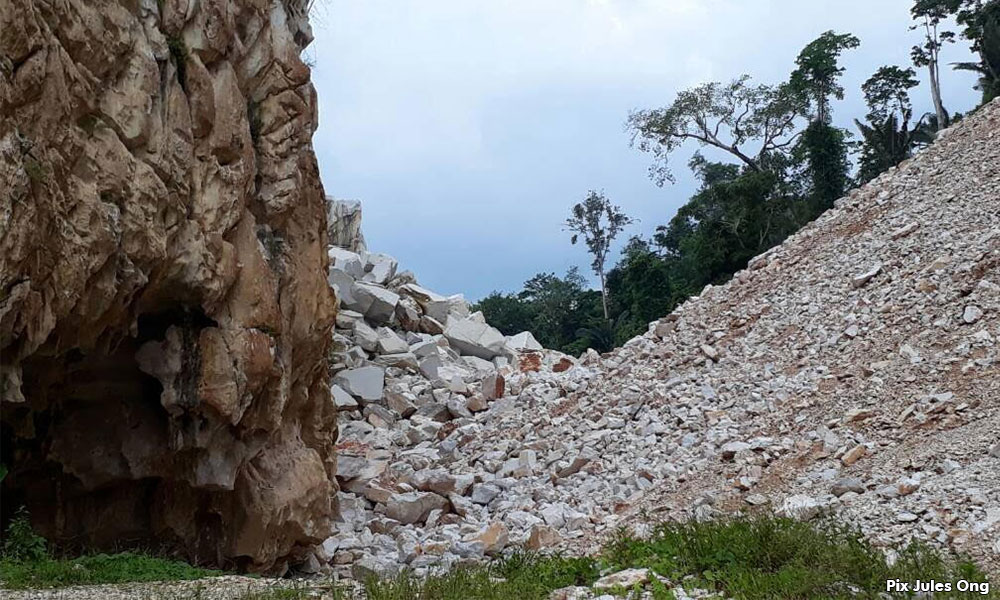 The sacred worship site of an indigenous tribe in Kelantan faces the threat of being flooded by an upcoming dam project.
An estimated 5,804ha of land will be submerged when the Sungai Nenggiri dam is built, announced Energy, Green Technology, and Water Minister Maximus Johnity Ongkili in March.
This includes Gua Janggut, the most sacred site of the indigenous Menriq tribe.
"The cave is our heritage, we have been worshipping there for centuries, for thousands of years.
"We have had 25 shamans oversee the area and the place is a forbidden zone," Sarif Jeluk told Malaysiakini.
He speaks for his tribe, warning the government against building the dam.
"We as the Menriq people will not allow any projects there. It is a very dangerous place, disasters and earthquakes will happen," he added.
There is a total of 200 Menriq people, making them among the smallest indigenous tribes. They practice animism and revere Gua Janggut as "the centre of the earth".
Jaringan Kampung Orang Asli Kelantan (JKOAK) president Mustafa Along, who represents many indigenous tribes in the state, echoed Sarif's concerns.
"The Menriq people are worried that if the dam is built in Sungai Nenggiri, their last place of worship will also be flooded - denying them their rights to their traditional beliefs guaranteed under the federal constitution," he said.
Article 11 of the constitution concerns Freedom of Religion where citizens have the right to profess, practice and propagate their religion as well as acquire property to hold religious affairs.
Mustafa questioned the official reason given for the construction of the dam.
"The government wants to build it to reduce flooding, but if you look closely, this all happened as a result of uncontrollable logging happening upstream in Ulu Kelantan," he remarked.
Parti Sosialis Malaysia's Orang Asli affairs bureau chief B Suresh Kumar shared his view.
"The dam does not address the root cause of floods, which is uncontrolled logging," he said when contacted.
Holy sites destroyed before
Previously, it was reported that more than 200 indigenous families, including the Menriq, will
lose their homes
as their land will be flooded for the dam.
The Menriq have had their holy sites destroyed before. In 2013, Batu Bang was blown up to be made into a quarry.
"The Menriq believe that was what led to the 2014 floods," Mustafa told Malaysiakini.
In 2014, Kelantan experienced the worst floods since 1967, where more than
26,000 peopl
e had to be evacuated.
Gua Musang, the district where both caves and the Menriq people are, was among the worst-hit areas.
Recent photographs of the site shared with Malaysiakini showed marble slabs cut from Batu Bang have been left untouched.- Mkini