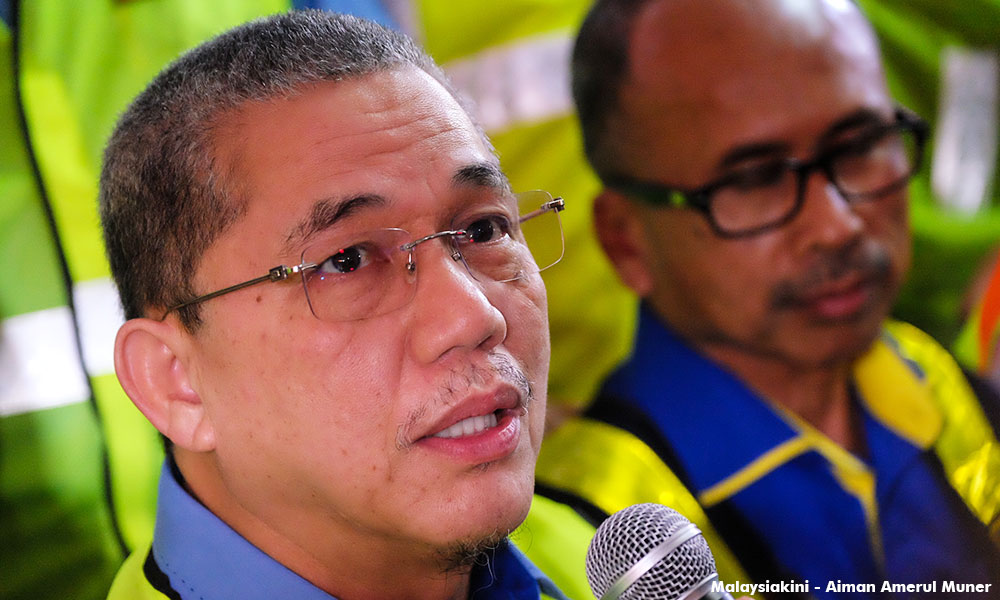 Prime Minister Najib Abdul Razak and Sarawak Chief Minister Abang Johari settled a tourism tax dispute between a federal minister and the Sarawak state government after discussions yesterday.
This is according to Works Minister Fadillah Yusof during a site visit in Petaling Jaya today.
"The (Sarawak) chief minister will issue a statement on this," said the minister, who hails from the same state.
He also denied that there had been a spat between Tourism and Culture Minister Mohamed Nazri Abdul Aziz and Sarawak politicians, who had come to the defence of state executive councillor Abdul Karim Rahman Hamzah when he was called a "rookie" by Nazri.
"That was not fighting, but differences in opinion," he said.
Karim had
urged
the federal government to defer the implementation of the new tourism tax in Sabah and Sarawak. In response, Nazri said Karim did not fully understand the issue, calling him a
political greenhorn and thug.
Fadillah refused to respond to questions on the supposed tourism tax row between Nazri and Sarawak politicians, saying that the issue had been settled.
Meanwhile, theSun quoted Deputy Prime Minister Ahmad Zahid Hamidi as saying that the spat between Nazri and leaders from Sarawak and Sabah regarding the tourism tax issue was over.
The new tax, which will come into effect on July 1, will see customers paying up to RM20 more a night for hotel rooms.
The tax affects both Malaysians and foreigners and is imposed regardless of whether they are on a leisure or business trip.
-Mkini