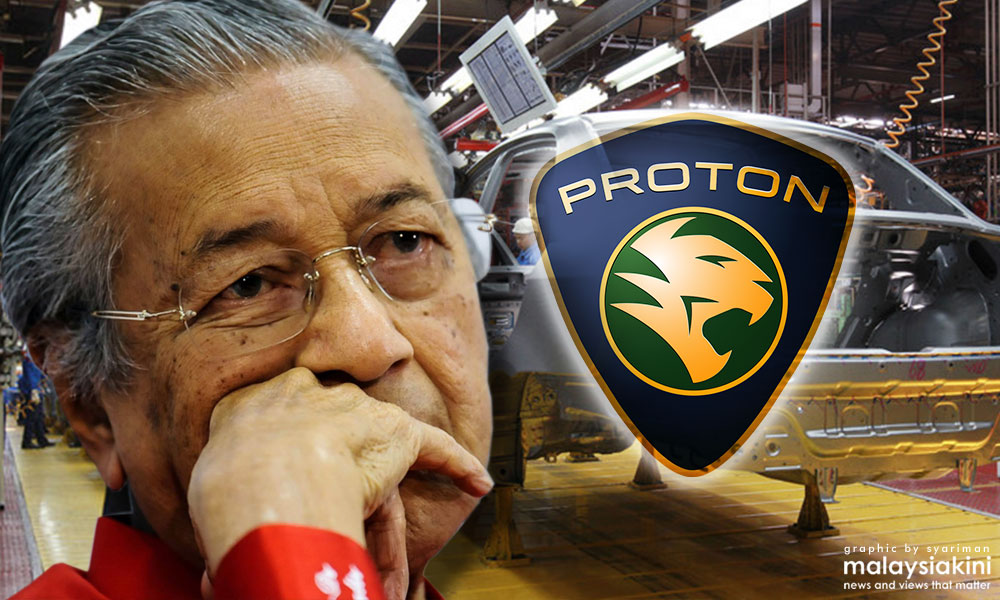 Dr Mahathir Mohamad is still mourning the loss of his brainchild Proton with regard to China firm Zhejiang Geely Holdings Co Ltd acquiring a 49.9 percent stake in the national carmaker.
In a blog post this morning, he termed the move as an act of vengeance.
"Proton's sale was forced because of vengeance. Pride is not important. Revenge is more important," said the former premier.
Mahathir also claimed that to his knowledge, the government's RM1.5 billion soft loan for Proton has not reached the ailing firm.
Last year, the government approved Proton Holdings Bhd's application for a soft loan, subject to several conditions which must be met by the national carmaker.
The loan is geared towards helping the national automotive company to pay vendors for components supplied.
Among the conditions for the loan, were that Proton must convince the government of its new business model, to come up with a turnaround plan for the company, aside from providing a strategic plan to expand the domestic and international markets.
Meanwhile, Mahathir said based on the profits of businesses in Malaysia at present, the tax collected is far higher than the time when Proton's sales were good.
"But the government has a mountain of debt. Where did this government fund go? Did it go into this or that person's pocket?" he asked.
Last month, DRB-Hicom sold the substantial stake to the Chinese automotive firm, which also owns Swedish carmaker Volvo.
The DRB-Hicom-Geely deal also saw the latter acquiring Proton's 51 percent stake in British sports carmaker, Lotus.
Following this, Mahathir had penned an
emotional posting
, admitting that the deal had moved him to tears.
"I'm a sissy. I cry even if Malaysians are dry-eyed. My child is lost. And soon my country. Please excuse me.
"As I slip into my final years, month or days, I will watch as our beloved country is sold to foreigners to settle the trillion ringgit that we owe," said the 92-year-old politician.- Mkini