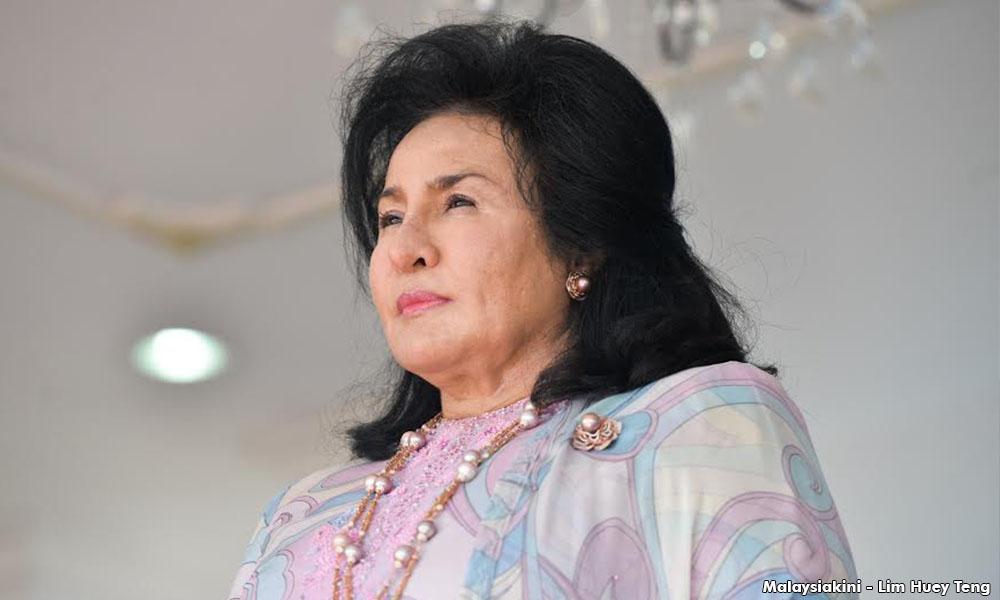 Minister in the Prime Minister's Department Abdul Rahman Dahlan has criticised the United States' Department of Justice (DOJ) for implying that Prime Minister Najib Abdul Razak's wife had committed a wrongdoing.
He questioned the need for making the implication when the department did not intend to seize the 28 jewellery items, which included a pink diamond necklace valued at US$27.3 million.
During a press conference in Cyberjaya, Abdul Rahman mentioned Rosmah Mansor by name when quizzed if the DOJ civil forfeiture suit last Thursday had unfairly targeted the prime minister's wife.
The DOJ suit, on the other hand, had referred to the person for whom businessman Jho Low had purchased the jewellery items for as the wife of Malaysian Official 1 (MO1).
"You (DOJ) mock, you gave the impression that Rosmah and the diamond did something wrong.
"But in the document you submitted, you didn't include the diamond as one of the items that you want to seize. It was unnecessary to put the name there," said the minister.
Following the DOJ's first 1MDB-related filing, Abdul Rahman had also confirmed that the MO1 mentioned in the documents was Najib.
However, he stressed that since the premier was not named in the DOJ filing, the latter was not a subject of investigations.
-Mkini