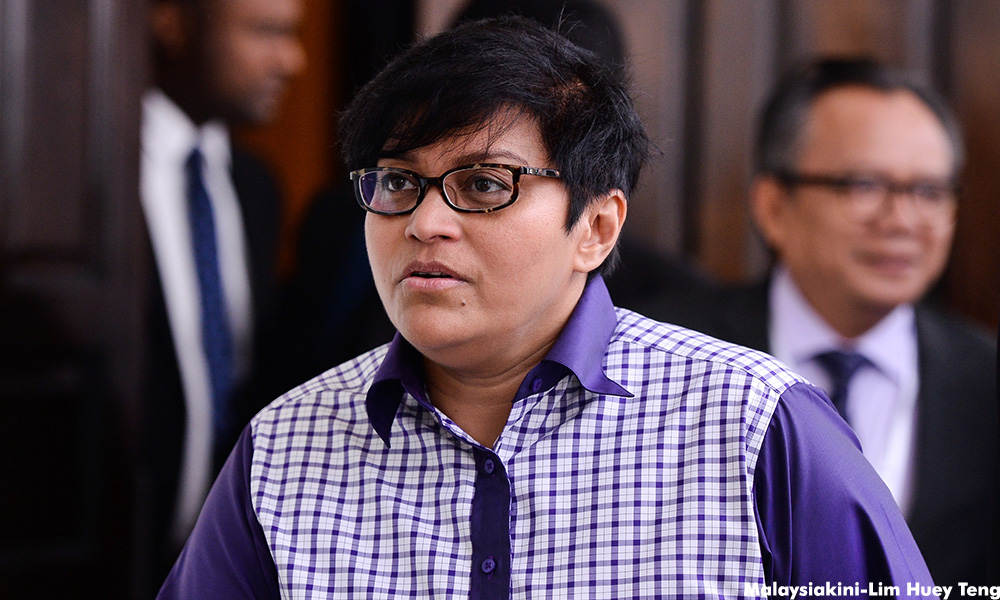 Minister in the Prime Minister's Department Azalina Othman Said has urged Malaysians not to panic over the United States' Department of Justice (DOJ) latest civil forfeiture suit related to 1MDB.
The Umno supreme council member said she was disappointed that certain quarters were gullible enough to believe the allegations.
"When the US states something has happened, there is no checking, we just believe in a confused state (kelam kabut)," she was quoted as saying by Bernama.
Azalina pointed out that all countries had their respective legal systems, including the US and Malaysia.
"To me, the DOJ is the US system. It is up to them (to file the suit). It is a civil matter.
"In our country, we have the Parliament system, the court system and the legal system. We have all these, and so, we will do it our way," she added.
Last week, the DOJ filed a 251-page civil suit, which raised the value of assets to be seized to US$1.7 billion in total.
The DOJ suit contained a series of allegations against businessman Jho Low and Prime Minister Najib Abdul Razak's stepson Riza Aziz.
The allegations also cast aspersion on the RM2.6 billion donation claim by the prime minister, and the alleged return of US$620 million to the donor.
It claimed that a portion of the US$620 million was used to purchase a pink diamond necklace valued at US$27.3 million for the wife of Malaysian Official 1 (MO1).
The DOJ also indicated that the returned "donation" money was used by Jho Low to purchase a US$750,000 photograph as a gift for actor Leonardo DiCaprio.
The DOJ is not seeking to seize the 28 jewellery items, including the pink diamond necklace, which was purportedly for the wife of MO1.
However, the department is aiming to reclaim the 18 jewellery items which Jho Low allegedly purchased for his mother and Australian model Miranda Kerr.
Following the DOJ's first 1MDB-related filing last year, Minister in the Prime Minister's Department Abdul Rahman Dahlan confirmed that MO1 is Prime Minister Najib Abdul Razak.
However, he argued that since Najib was not named in the suit, the latter was not a subject of the investigations.
Over the weekend, the law firm representing Najib's wife Rosmah Mansor warned of action against those who made unfounded allegations against its client on social media.
Najib has repeatedly denied abusing public funds for personal gain, and blamed such allegations on those he claimed are conspiring to topple him from power.
Attorney-General Mohamed Apandi Ali has also cleared the prime minister of any wrongdoing.- Mkini