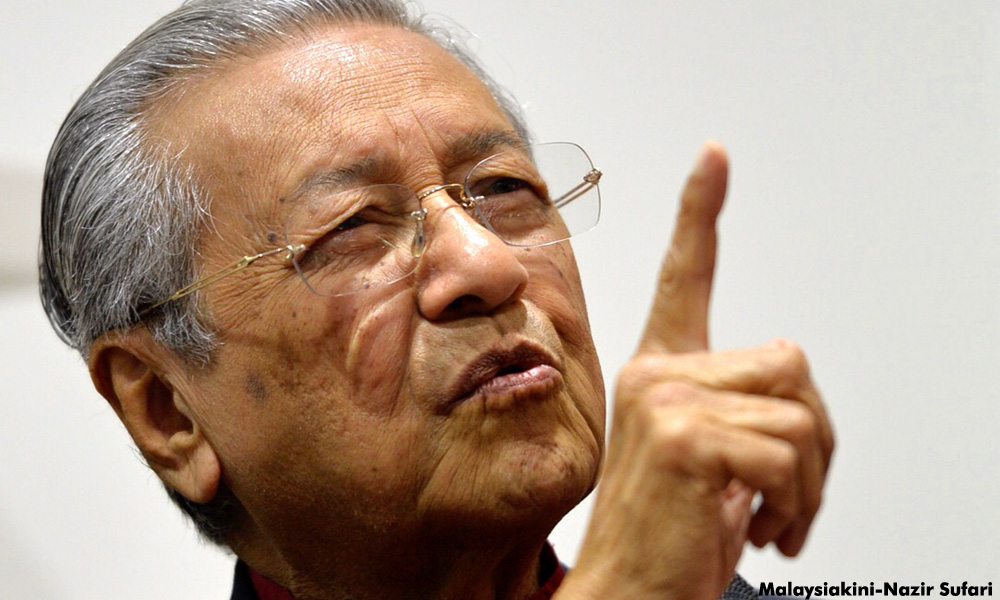 The Malaysian political landscape has never been short on bizarre twists.
For example, at the age of 92, Dr Mahathir Mohamad did the unthinkable - he became an opposition leader and shared the same table with his former staunch adversaries to oust Prime Minister Najib Abdul Razak.
In another unprecedented twist, the nonagenarian is now being touted as the possible prime ministerial candidate if the opposition coalition Pakatan Harapan wins the next general election.
In an interview with Channel News Asia, Mahathir, who was prime minister from 1981 to 2003, said he has no interest in assuming the post again.
However, he said people respond to him "for whatever reason".
"If, in the end, nobody comes forward, nobody agrees to any candidate and they point out to me, it'll be churlish of me, just because I want to retire and rest and all that, not to respond to them.
"If there are no more candidates and if all the parties in the coalition agree I should be a part-time, interim prime minister, I'll come back," he said.
Mahathir, however, admitted that he wants to "participate in the restructuring of the nation" and to "undo most of the things that (Najib) has done", as he has some ideas about how to go about it.
Despite that, the former premier said it is not for him to dictate as there are other parties in the coalition to consider.
"We will sit down and find out who is most eligible.
"I have never dictated even in Umno, but it is hard for people to believe this," he added.
Last Saturday, former opposition leader Anwar Ibrahim had said in a note from prison that he was
bowing out
as the opposition's candidate as prime minister.
The symbolic move, he had said, is to encourage Harapan to focus on the general election instead of squabbling over who would be prime minister if the opposition coalition wins.
He also urged Harapan to concentrate its efforts on more pressing matters.
Anwar said that Harapan's attention must be fixed on national policies, the ravages of the system, and on winning the 14th general election.- Mkini