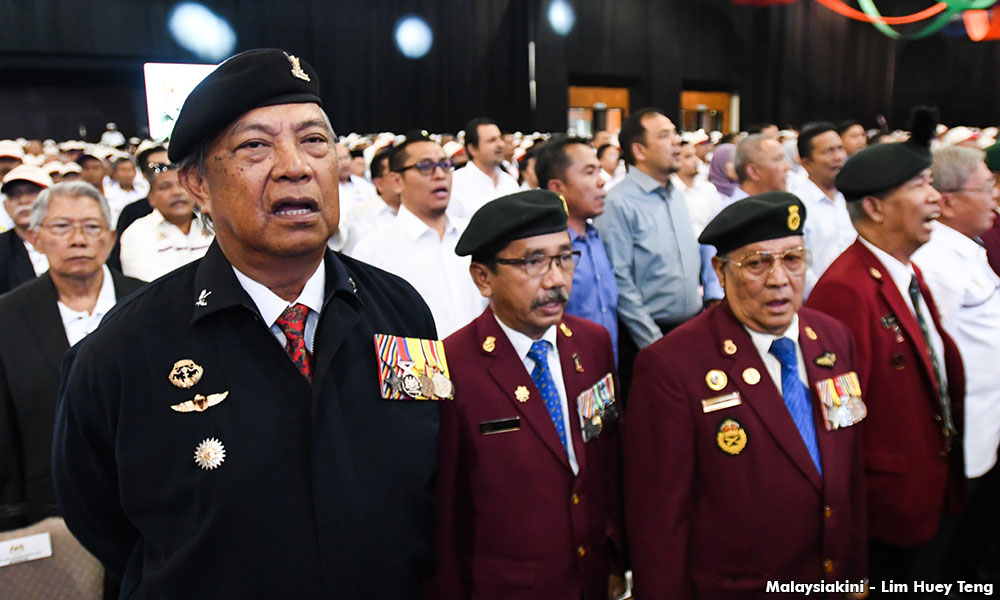 Prime Minister Najib Abdul Razak had only one word to describe the feeling of shaking hands with army veterans.
"It felt 'hebat' (magnificent) to greet them, their grip is still strong.
"I am not sure if their knees are still strong, but their grip is," he said when officiating the Armed Forces Veterans gathering in Seri Kembangan this evening.
The prime minister, who was accompanied by his wife Rosmah Mansor, said he was also excited to meet the tens of thousands of veterans.
"I felt overwhelmed and excited when I arrived with my wife and when I greeted the veterans," he added.
Najib said the event signified army veterans' support for the government.
"This shows that most army veterans are the government's staunch supporters today. Am I right?" asked Najib, which was met with a resounding "yes".
The prime minister later announced a government allocation of RM5 million for the Tabung Pahlawan (warriors fund) campaign, which will channel money to the Malaysian Armed Forces Association for welfare purposes.
In addition, Najib said Putrajaya has initiated five new incentives for army veterans who do not receive a pension, including an RM1,200 annual payment through the Bantuan Bakti Negara scheme.
When this was mentioned, some of those from the floor could be heard shouting that veterans deserve higher pension payments.- Mkini