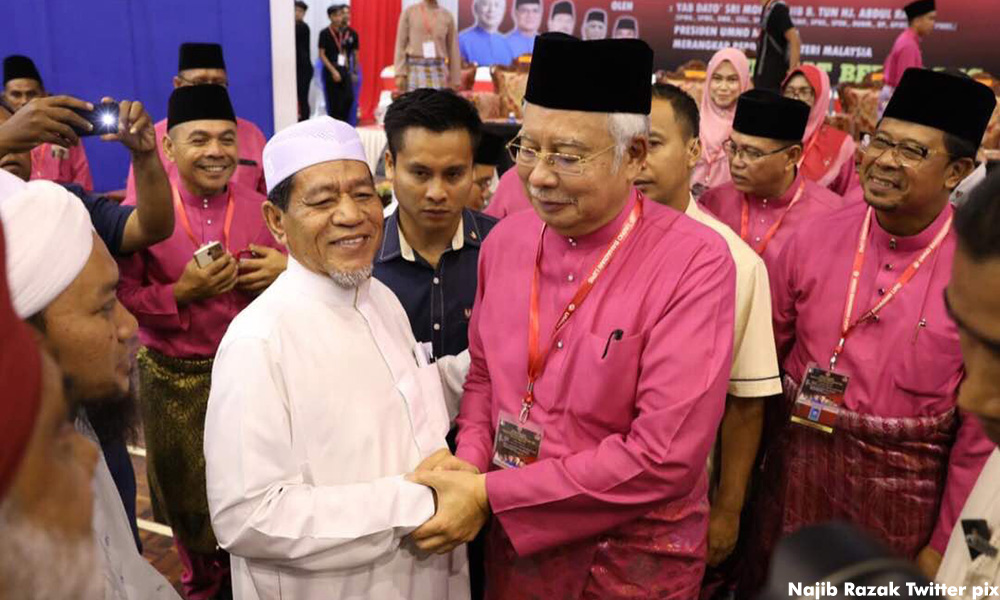 PAS information chief Nasrudin Hassan today explained that the presence of PAS grassroots leader Mahyuddin Ghazali at the Lipis Umno division delegates' meeting was to accept a zakat contribution in his capacity as headmaster of Maahad Tahfiz Darul Fikri Al Mahmudiah.
Nasrudin said Mahyuddin, who is Lipis PAS committee member, was invited to the function.
"He was there in his capacity of a Maahad Tahfiz (religious school) headmaster together with five other Maahad Tahfiz representatives in Lipis to receive zakat.
"He did not know it was an Umno delegates' meeting and had no intention to attend one.
"Any attempts to exploit and manipulate the incident is regrettable," Nasrudin told Malaysiakini when contacted.
The zakat was presented by Prime Minister Najib Abdul Razak, who had officiated the Lipis Umno division delegates' meeting.
During the presentation at Dewan Jubli Perak Sultan Haji Ahmad Shah yesterday, Najib had noted Mahyuddin's
presence
and said never in history had a PAS leader attended the opening ceremony of an Umno meeting.
Najib, who is also Umno president, then told Lipis Umno chief Abdul Rahman Mohamad that it was an "achievement".- Mkini