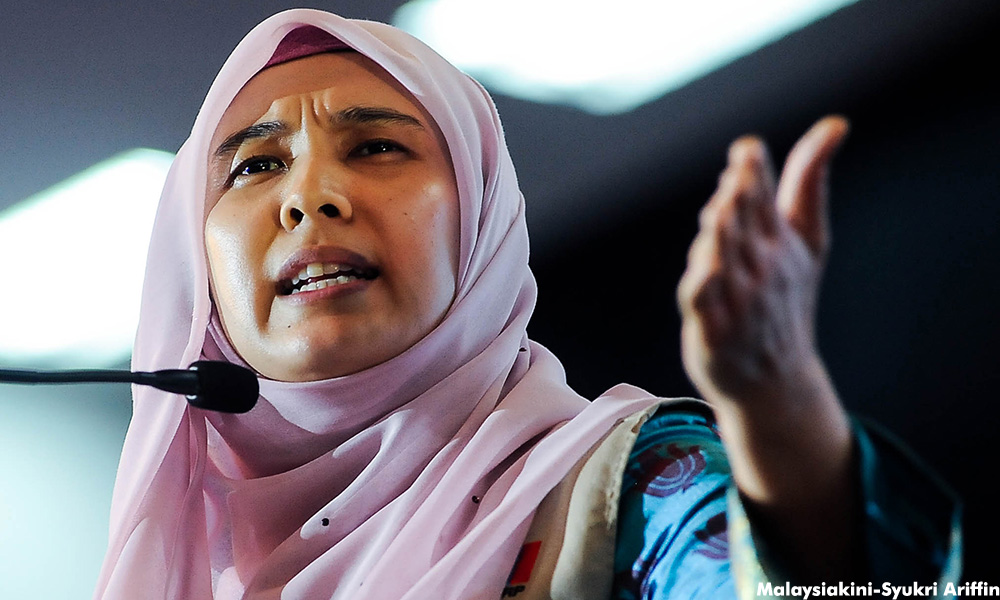 Pakatan Harapan lawmakers want Arul Kanda Kandasamy to give a briefing to the opposition as well, on 1MDB's "rationalisation plans".
This comes after the 1MDB president and chief executive officer's
roundtable discussion
with the PAS central committee on the matter, yesterday.
Petaling Jaya Utara MP Tony Pua said he is not satisfied with being repeatedly turned down by Arul, after having challenged the latter for dialogues and debates on 1MDB.
"We have asked two or three times but each time, he has declined. But when PAS invites, Arul Kanda decides to be present. I do not know what attraction he has with PAS.
"On behalf of Pakatan Harapan, I ask Arul Kanda once again, for a session where he could give a briefing to all, and answer questions to Pakatan Harapan leaders," he told a press conference in Parliament today.
Pua added that he is certain that Harapan leaders, like Parti Pribumi Bersatu Malaysia president Muhyiddin Yassin and Harapan chairperson Dr Mahathir Mohamad, will "have a lot of questions to ask".
"For example, we want to know why 1MDB missed the July 31 deadline, and about the five days extension. We also want to know whether the government will be used to save 1MDB.
"We want to ask Arul Kanda and we hope that he would not only give PAS an opportunity to meet but Harapan leaders as well. We hope to get immediate feedback from him on the matter."
Pua, who is also DAP national publicity secretary, and a Public Accounts Committee member, is a vocal critic of 1MDB.
Nurul: We are prepared to meet Arul Kanda
PKR vice-president Nurul Izzah Anwar, in echoing Pua's call, said that it if Arul was willing to explain 1MDB, he could do so to all Harapan elected MPs.
If such a session takes place, there would not be a need for the Nothing2Hide forum, where Mahathir had challenged Prime Minister Najib Abdul Razak for a face-off, she said.
"To clear the country's name, I ask Arul Kanda to discuss with Najib or get approval to meet all elected MPs without being scared. We (Harapan) are prepared to meet Arul Kanda for a brief," she said at the same press conference.
Nurul Izzah said if Arul was agreeable to such a session, they (Harapan lawmakers) would ask Minister in the Prime Minister's Department Azalina Othman Said to prepare a room in Parliament for the briefing to take place, where the media will also be invited to hear Arul justify "why the country's funds are not stolen (via 1MDB),".
Following yesterday's discussion, PAS deputy president Tuan Ibrahim Tuan Man had said that he was "
satisfied
" with Arul's explanation but called for parliamentary supervision. - Mkini