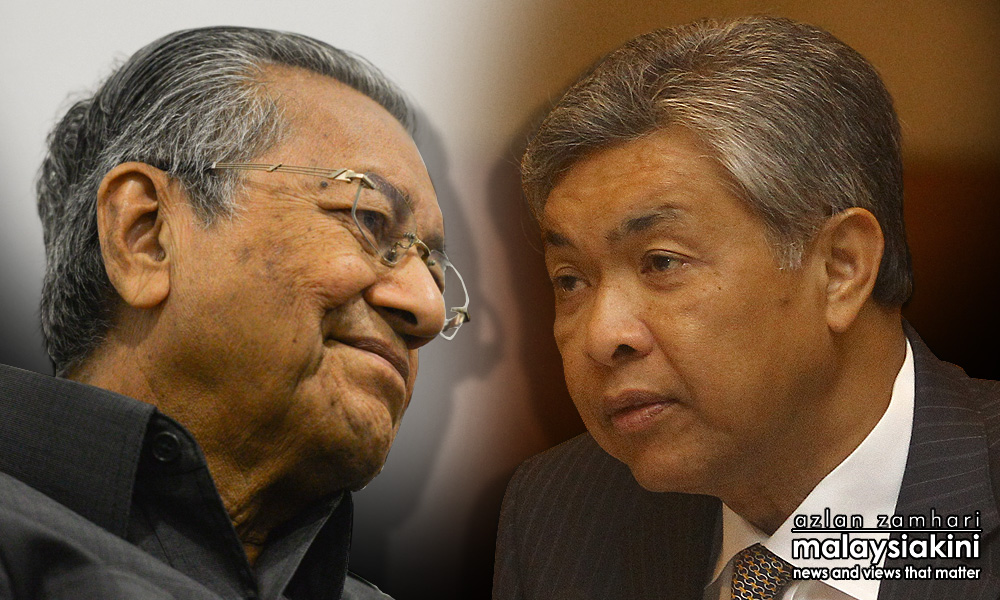 Former premier Dr Mahathir Mohamad said he had doubts about the source of Deputy Prime Minister Ahmad Zahid Hamidi's wealth when the latter declared his assets to him more than two decades ago.
However, Mahathir said he had no evidence.
"At the time he only made a verbal report to me, but I did not take the matter seriously. He (Zahid) explained it (the money) was supposedly income from businesses.
"Even though I had my doubts, I had no evidence at the time," the former premier added when asked why he did not file an official report on the matter at the time.
Mahathir was speaking to reporters after submitting a request seeking the Yang di-Pertuan Agong's intervention to use his discretionary powers in challenging the tenure extension of the chief justice and Court of Appeal president at Istana Negara in Kuala Lumpur this afternoon.
"Now he (Zahid) should answer where he got that amount of money. There are not even that many businessmen with that amount of money. I have never seen that much money," Mahathir insisted.
In a blog post yesterday, Mahathir recalled how Zahid had
declared his assets
to him in 1996 when the latter was Umno Youth chief.
The former premier claimed Zahid had failed to provide a clear answer regarding the RM230 million in his account.
Mahathir's salvos came after Zahid raised the former prime minister's Indian ancestry during an Umno division meeting over the weekend.
BN has also accused Mahathir of amassing wealth for his family when he was the prime minister but he denied the allegations. - Mkini