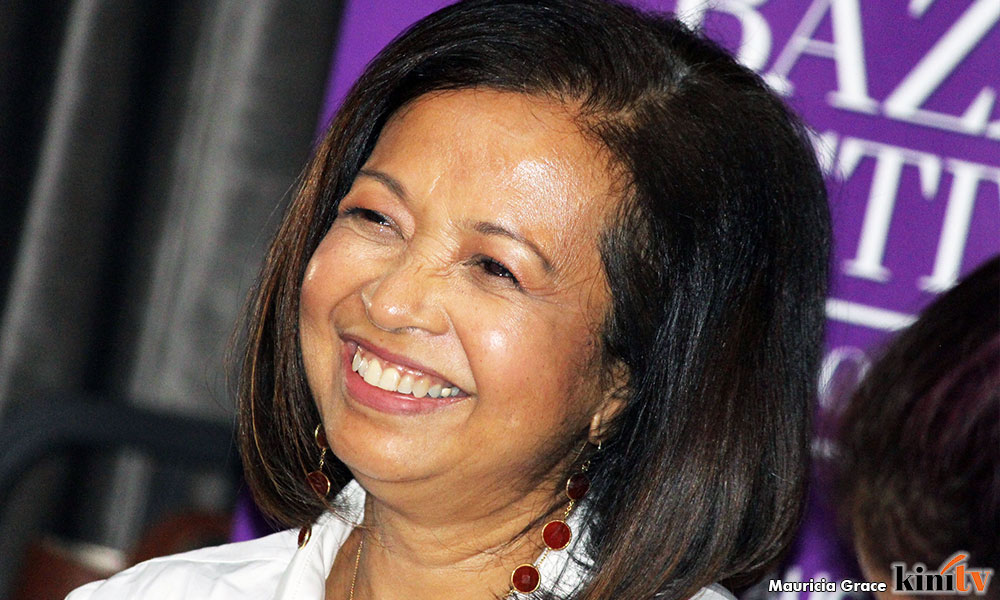 Marina Mahathir is unconcerned by attempts to discredit her or her father, Pakatan Harapan chairperson Dr Mahathir Mohamad.
Yesterday, a group had
reported
her to the Federal Territories Islamic Religious Department (Jawi) for "liking" a pro-Lesbian, Gay, Bisexual and Transgender (LGBT) tweet.
Marina said she had yet to be contacted by Jawi and was unfamiliar with the group, Jaringan Melayu Malaysia (JMM), that reported her.
"I think these are people who don't have much to do with their time and are looking to get people into trouble.
"They must come from the Trump school of politics," she said when met at the launch of
ZafigoX
, a conference dedicated to women empowerment and travel organised by
Zafigo.com
, a women-centred travel website she founded in 2014.
The latest in a string of claims against the former prime minister came from Deputy Prime Minister Zahid Hamidi who on Sunday took a dig at Mahathir's alleged
Indian parentage
and accused the latter of politically exploiting the Malays throughout his 22-year premiership.
When asked if she felt JMM's report was part of a smear campaign against her father and the people around him, Marina was unconcerned.
"Oh no, I don't worry about all this, he's (Mahathir) a veteran (in politics) and he knows how to handle it. For me as a daughter (I'm more concerned) about his health, that he over-tires himself," she said.
Mahathir recently turned 92.
It was previously reported that Mahathir's health had caused his supporters some
worry
, but Marina said he had since recovered.
"He's still a bit susceptible to the flu but it's okay, he's got so much energy, more than a lot of younger people," she said.
Mahathir had missed some events last week due to
ill health
but was seen back in action today, handing over a
memorandum
to the King together with other Pakatan Harapan leaders. - Mkini