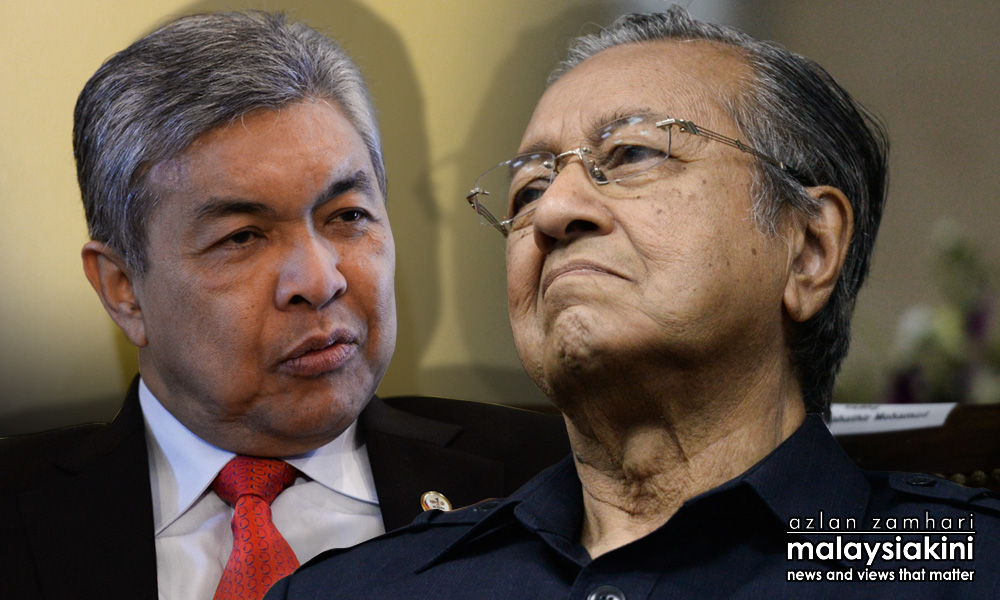 The Malaysian Anti-Corruption Commission (MACC) today stayed mum on the allegation that Deputy Prime Minister Ahmad Zahid had RM230 million in his bank account two decades ago.
"No comment," said Mohd Jamidan Abdullah, the MACC deputy chief commissioner when asked if the graft buster will open an investigation paper against Zahid.
"Later. Later. We may comment later. No problem," he said when pursued further.
Jamidan was also asked whether MACC will call the former premier Dr Mahathir Mohamad for questioning, and if there is any wrongdoing in him making such allegations, but he responded with a "no comment" again.
Mahathir, who is now Pakatan Harapan chairperson, alleged that Zahid disclosed he had RM230 million in his account when declaring his asset, at the time when he was prime minister.
Earlier Mohd Jamidan witnessed the signing of the corruption-free pledge by the staff of the National Water Services Commission.
In his talk, he shared the difficulties experienced by MACC where informants were reluctant to stand as witnesses for the prosecution of suspects in court.
Citing his previous experience when he helmed the investigation arm of the commission, he said, MACC found "many corruption issues" with a government-linked company (GLC) after being tipped off by the CEO of the company.
The GLC engaged an audit firm and MACC also placed an officer in the audit process.
"There were a lot of discrepancies found during the auditing, but when we asked the CEO whether we could proceed with further investigation, he was not willing. Perhaps it is due to company policy," he said.
Mohd Jamidan encouraged the public to tip off the MACC on corrupt practices and encouraged the public to be witnesses during court prosecutions to help eliminate wide scale corruption. - Mkini