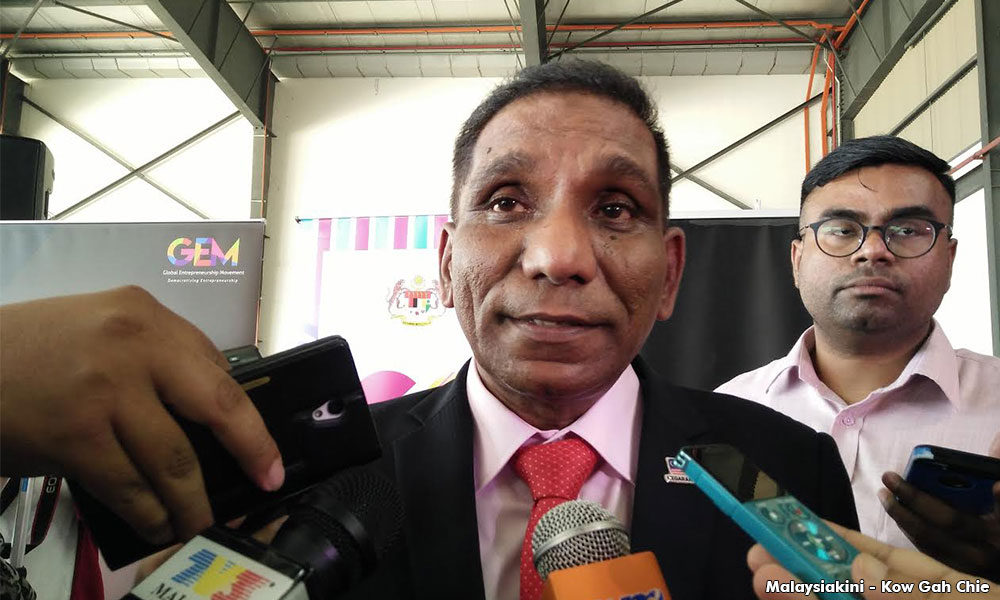 Besides being the country's treasurer-general, Mohd Irwan Serigar Abdullah also has a role on the board of at least 20 government entities and government-linked companies (GLCs).
In a parliamentary written reply, the Finance Ministry said a government official sits on the board of directors in the companies parked under Minister of Finance Inc (MoF Inc), to safeguard the interests of the government.
"(This is to) ensure government policies are carried out in line with the objective of its establishment," the ministry told Teresa Kok (DAP-Seputeh).
Kok had asked the rationale behind the appointment of Irwan in more than 20 GLCs, which included 1MDB, Petronas, and TRX City Sdn Bhd.
"What is the allowance and fees paid to the treasurer-general in 2016 and the first half of 2017 ?" she asked.
In reply, the ministry said the reasons an official can be appointed as non-independent non-executive directors are:
to sit on the board as a representative of the shareholder
the appointment is done based on the need stipulated under the company's memorandum and articles of association (M&A).
the appointment is done according to the position stated in the company's M&A.
The ministry argued that the appointment of a government official as a director in MoF Inc's companies was exactly the same with the appointment of an independent non-executive director.
The scenario where a GLC's director sits in more than one company is also practised by private companies, as the appointments are based on the expertise of the individual, it added.
The ministry, however, did not reveal the amount paid to Mohd Irwan, but said he receives the same amount as the rest of his colleagues in the board.
"(The payment) is in line with the responsibility and risk undertaken (by him) as a director," added MoF.
Mohd Irwan who was appointed as treasurer-general in August 2012, is a key figure in 1MDB, as well as its projects.
He helmed the position of 1MDB chairperson since May 2016, during the height of the 1MDB scandal. In May 2017, Irwan began to head two of 1MDB's project, Bandar Malaysia Sdn Bhd and TRX City Sdn Bhd.
He is also the chairperson of Retirement Fund Inc, Cyberview Sdn Bhd, Inland Revenue Board, Malaysia Rail Link, Malaysian Global Innovation & Creativity Centre (MaGIC), GovCo Holdings Bhd and Syarikat Jaminan Pembiayaan Perniagaan Berhad (SJP).
Besides, he also sits on the board of directors in Petronas, Khazanah, Lembaga Tabung Haji, Perbadanan Deposit Insurans Malaysia, Bank Negara Malaysia, Malaysian Airline System Berhad (MAS) and MyHSR Corporation. - Mkini