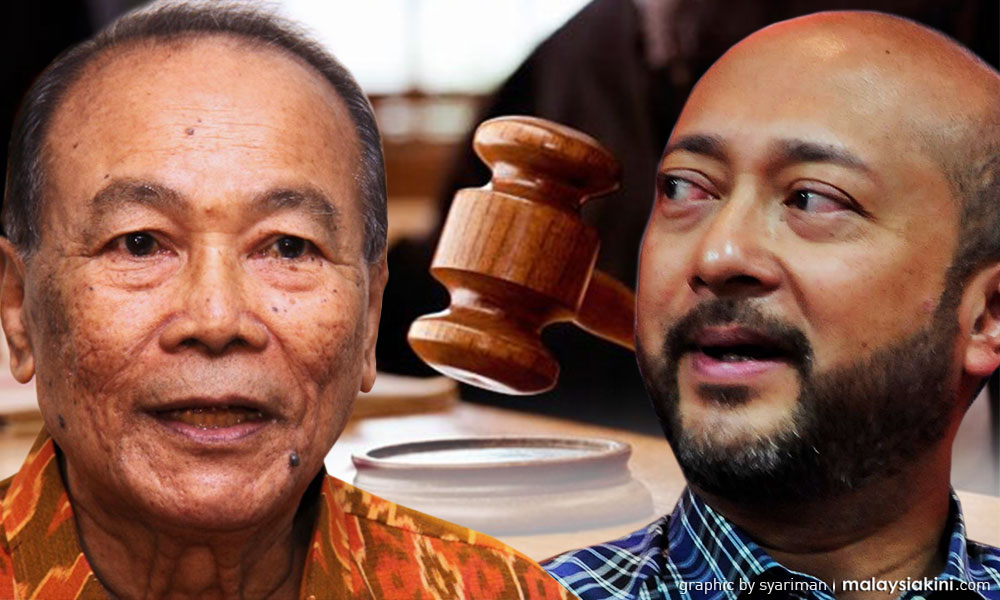 Ex-DAP vice-chairperson Tunku Abdul Aziz Tunku Ibrahim's application to strike out a defamation suit filed by former Kedah Menteri Besar, Mukhriz Mahathir, has been fixed for Sept 28 by the High Court in Kuala Lumpur.
The date was decided by Justice Nordin Hassan during case management today.
Mukhriz's lawyer Ilyana Khuzsairi said Tunku Abdul Aziz applied to strike out the suit on grounds that there is no reasonable cause of action and it is frivolous, vexatious and an abuse of the court process.
"Tunku Aziz filed the striking out application last June 14," she said, adding the court has also fixed a hearing date on Nov 27, should the striking out application fail.
Mukhriz who is also Parti Pribumi Bersatu Malaysia (Bersatu) deputy president,
filed his suit
last February claiming that Tunku Aziz, who was former Transparency International Malaysian chapter president had since December last year, accused former premier Dr Mahathir Mohamad of offering DAP supremo Lim Kit Siang the post of deputy prime minister, if Mukhriz was made prime minister in the event of an opposition win in the upcoming 14th general election.
The allegation, Mukhriz claimed, meant that he was involved in a secret pact, that he was not sincere and transparent politically, and that he had gone behind other opposition members' back in a "conspiracy" to make himself prime minister and Lim as the deputy prime minister.
The statements uttered by Tunku Aziz stated Mukhriz, also made him appear power- hungry, that he had betrayed the trust of the voters and people by hiding the purported plot, that he does not have principles and morals, and that he is a politician who followed his father's directions.
Mukhriz had earlier filed a
defamation suit
against Prime Minister Najib Abdul Razak's press secretary, Tengku Sariffuddin Tengku Ahmad.
Mukhriz and Mahathir had already finished testifying in that case which will resume with Tengku Sariffuddin taking the stand on Oct 19. - Mkini