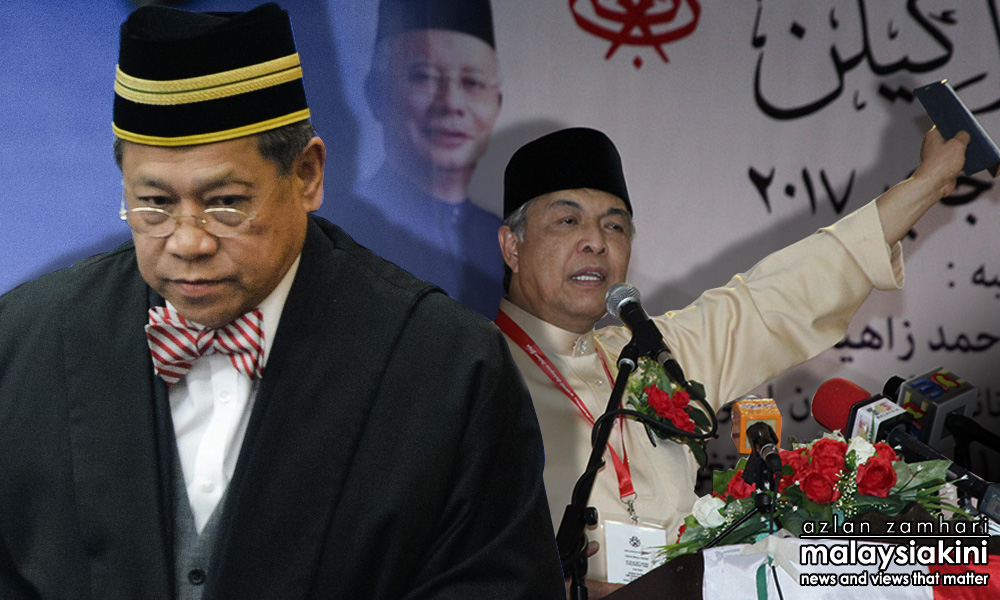 PARLIAMENT
| A proposed emergency motion to debate Deputy Prime Minister Ahmad Zahid Hamidi's move to reveal Dr Mahathir Mohamad's private data has been rejected.
Speaker Pandikar Amin Mulia in rejecting the motion in chambers, said it was because the matter was being investigated by the authorities.
Pandikar in a letter to Kulai MP Teo Nie Ching, also said that the question of whether Zahid had breached the Personal Data Protection Act (PDPA) should be decided by the judiciary.
On Sunday, Zahid told the Kelana Jaya Umno division annual general meeting that he was in possession of Mahathir's original identity card which bore the name "Mahathir a/l Iskandar Kutty".
Zahid's purpose was to challenge Mahathir's "Malay-ness" and accused the latter of trying to lead the Malays astray.
Police reports have been lodged against Zahid for allegedly violating the PDPA by revealing Mahathir's IC.
Teo in a press conference later questioned Pandikar's decision to reject the motion.
She said there was precedence for under investigation matters to be debated in the House as emergency motions.
She cited a March 2016 emergency debate regarding a children's home in Kuantan, which was being probed by the Women, Family and Community Development Ministry for alleged abuse.- Mkini