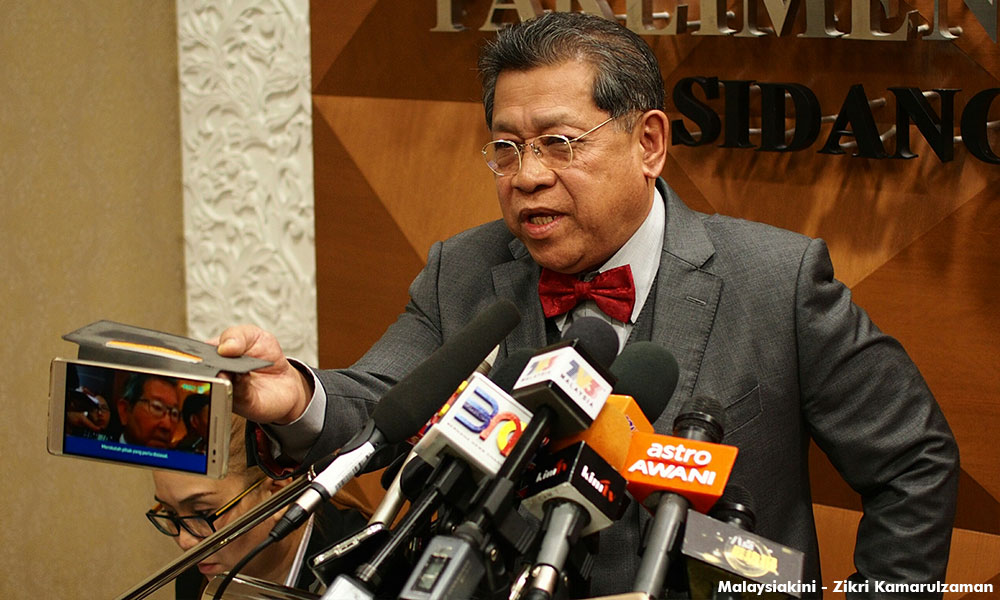 PARLIAMENT
| Dewan Rakyat speaker Pandikar Amin Mulia was none too pleased that his decisions are being challenged in court.
"I hope none of you (MPs) raise any point of orders because when you do that I have to make a ruling.
"But the speaker can't make rulings now because he'll be dragged to court.
"Article 63(1) of the Federal Constitution has lost its meaning," Pandikar told the Lower House when today's sitting resumed after lunch.
Article 63(1) states that "the validity of any proceedings in either House of Parliament or any committee thereof shall not be questioned in any court."
Earlier today Petaling Jaya Selatan MP Hee Loy Sian filed originating summons with the Kuala Lumpur High Court to challenge Pandikar's decision to reject his two questions related to the 1MDB scandal.
Pandikar said things were getting too complicated in the Dewan Rakyat and that he could not keep up with the logic of some MPs.
Last week, opposition MPs had criticised the speaker after he rejected more than 30 questions related to 1MDB for the current Dewan Rakyat session.
Defending his decision, the speaker said there were rules and procedures which must be followed, including that the questions should not contain accusations, assumptions, be offensive, or made up.- Mkini