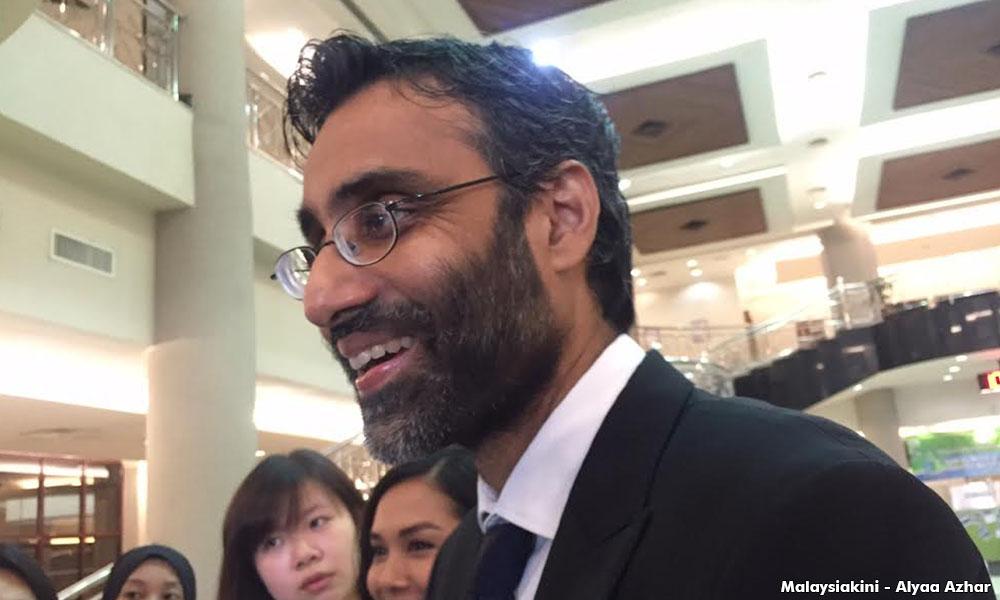 A PKR MP, acting as a lawyer for Petaling Jaya Selatan MP Hee Loy Sian has rebutted minister in the prime minister's department Azalina Othman Said's claims that his client had undermined Parliament's independence when he sued Dewan Rakyat speaker Pandikar Amin Mulia.
Padang Serai MP N Surendran said that not only does Article 8 of the Federal Constitution protects a person's right of access to the courts and justice, there has also been a precedent set by the Federal Court on a related matter.
"Azalina accuses Hee of '
failing to comprehend
' Article of 63(1) of the constitution, which states that the validity of proceedings in Parliament cannot be questioned.
"However, Azalina herself appears to be ignorant of the decision of the Federal Court in Zambry Kadir v Sivakumar in 2009, which decided that the court can inquire into decisions of the legislative body that are grossly illegal or violate constitutional mandate," Surendran said in a statement.
Citing Article 8 of the Federal Constitution, which states that all persons are equal under the law, Surendran argued that any actions of the Dewan Rakyat speaker which is inconsistent with the constitution, can then be challenged in court.
Hee had on Wednesday, filed an
originating summons
with the Kuala Lumpur High Court to challenge Pandikar's decision to reject his two questions related to the 1MDB scandal.
At the time, Surendran said the rejection of the questions has prevented Hee and other lawmakers from carrying out their duties to ask questions on behalf of their constituents, rendering the Parliament not functioning properly.
Contrary to Azalina's claims, the PKR vice-president said Hee's legal action was intended to uphold the dignity and role of Parliament, including to scrutinise the actions of the executive.
"Bringing an action in court can never be a wrongful or disgraceful act.
"A government minister has no business putting such pressure upon a litigant before the court such as Hee, by way of public statements," he stressed.
At the same time, he also said Azalina's suggestion for Hee to bring a motion in the House against the decision was "laughable" as such motions are often left undebated on grounds that government business takes precedence.
Last week, opposition MPs had criticised the speaker after he rejected more than 30 questions related to 1MDB for the current Dewan Rakyat session.
Defending his decision, the speaker said there were rules and procedures which must be followed, including that the questions should not contain accusations, assumptions, be offensive, or made up.
The speaker's rulings are final under House rules. - Mkini