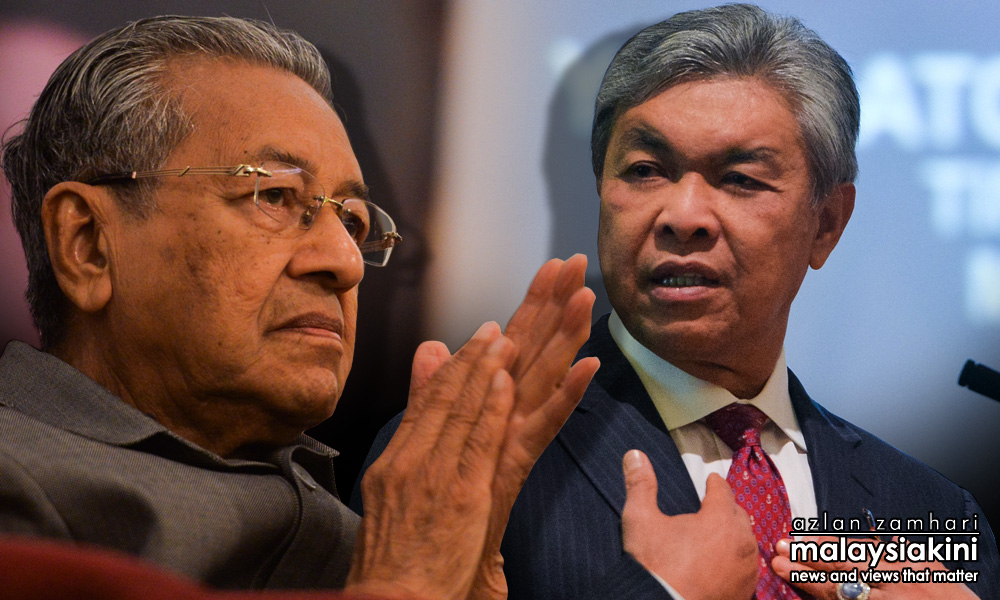 If you are a leader of a country and if you have condoned or tolerated corruption and misdeeds of others, then it would be very difficult to eradicate such practices in the future.
This is the dilemma faced by Dr Mahathir Mohammed, the leader of Parti Pribumi Bersatu Malaysia (Bersatu) in his relentless drive to remove Prime Minister Najib Abdul Razak from his office.
At the age of 92, he is ready to take on his political enemies. Personal attacks don't seem to bother him, but on the contrary, brings out the best in him.
There seems to be a kind of amnesia in him or selective remembrance. Some things he wants to remember but some he prefers not to remember.
Mahathir can talk about corruption and misdeeds of Umno and other BN leaders, but he miserably failed to initiate actions against them when he was in power.
He could have removed Najib, Zahid Hamidi, S Samy Vellu, Ling Liong Sik and many others for allegations of corruption. But did he lift a finger to punish them?
When he was in power, Mahathir given his authoritarian ways demanded absolute loyalty from Umno leaders and from those in the BN component parties. If this was given, he was ready to protect them at all costs.
This would explain why he refused to remove Najib for some alleged scandals, Zahid for allegedly amassing wealth beyond his means, Samy Vellu and Ling and many others for allegations of corruption.
Recently Zahid might have gone overboard in taking on Mahathir personally, but he did not anticipate the kind of reaction that he would beget from Mahathir, the master tactician.
In a powerful counter-attack, Mahathir said that after Zahid became the deputy prime minister in 2015, he approached him to find out how he could unseat Najib.
Yesterday Mahathir in his blog posting said that in 1996 when he was the prime minister he was shocked to see that Zahid showed a figure of RM230 million in his asset declaration.
When Zahid was asked to explain, he could not give clear or precise answers as how he could amass so much wealth within a short period of time.
Zahid might be hard pressed to reply to the allegations made by Mahathir. Zahid must understand if he wants to "live by the sword' then he should also expect to "die by the sword". There are no niceties in politics. It is a "dog eat dog world'.- Mkini