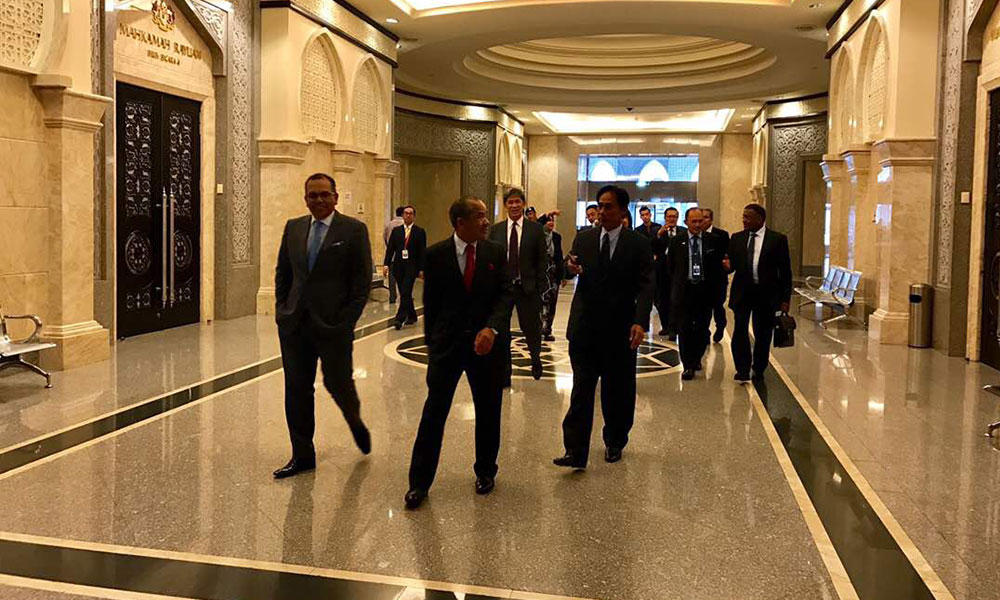 Chief Justice Md Raus Sharif attained the retirement age of 66 years and six months yesterday.
China Press
today quoted an official invitation as saying that Justice Raus will be sworn in as chief justice before the Yang di-Pertuan Agong at the Istana Negara at 10 tonight.
Earlier today, Federal Court chief registrar Latifah Mohd Tahar said the top judge is slated to give excellence awards to court staff at the Palace of Justice tomorrow.
Latifah told reporters that the media is invited to cover the event.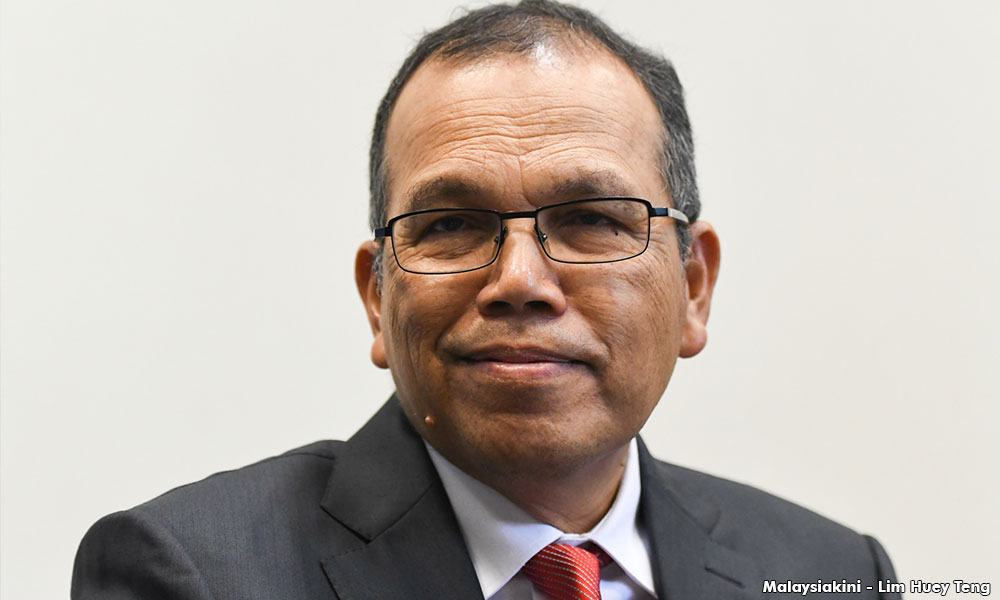 Justice Raus (
photo
) was also spotted in the lobby of the Palace of Justice about noon today, with a group of people.
Also present in the group were former chief secretary to the government Mohd Sidek Hassan, High Court judge Kamaludin Md Said, Latifah and several prosecutors, including the head of money laundering crimes and forfeiture of proceeds of crimes unit atb the Attorney-General's Chambers, Muhammad Saifuddin Hashim Musaimi, and DPP Mohd Suhaimi Ibrahim.
Sidek and Justice Kamaludin are members of the recently-formed Royal Commission of Inquiry into the foreign exchange losses by Bank Negara in the 1990s. Sidek will head the commission.
It was reported last month that the Prime Minister's Office
announced
the extension of the tenures of Justice Raus and Court of Appeal president Zulkefli Ahmad Makinudin for a period of three and two years respectively.
Their appointments are pursuant to Article 122(1A) of the Federal Constitution.
Various quarters, including former chief justice Abdul Hamid Mohamad and former Federal Court judge Gopal Sri Ram, have questioned the service extensions.
Normally, the oath-taking ceremony of Federal
Court judges would be conducted before the chief justice or a senior apex court judge, as stipulated under Article 124(4) of the Federal Constitution.
Malaysian Bar president George Varughese has said that he has yet to receive any invitation to an oath-taking ceremony.
The extraordinary general meeting of the Malaysian Bar yesterday decided to
challenge
the appointments.
Prime Minister Najib Abdul Razak's aide, Tengku Sariffuddin Tengku Ahmad, when contacted yesterday said the PMO would not issue any statement regarding the extension of the tenures of Justice Raus and Justice Zulkefli. - Mkini