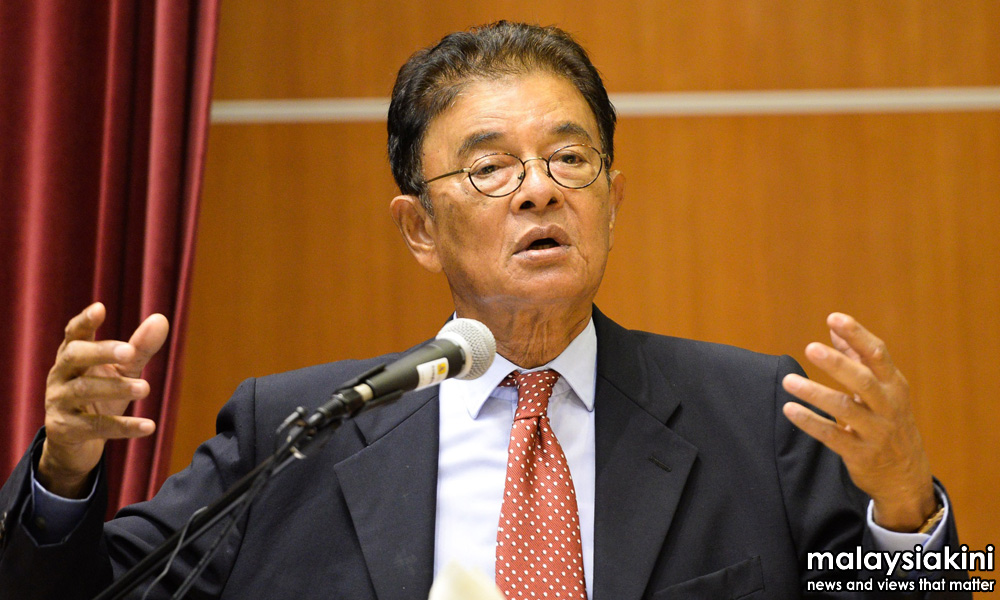 The Human Rights Commission (Suhakam) said they are disappointed over the withdrawal of Section 88A from the amendments to the Law Reform (Marriage and Divorce) Act (LRA), which was
passed
in the Dewan Rakyat on Wednesday.
"Suhakam recognises that some progressive changes are found in the amended act particularly regarding the dissolution of a civil marriage and the distribution of matrimonial assets to interested parties.
"However, the core issue of prohibiting unilateral conversion that has affected so many lives and the future of many children which earlier the government had wanted to remedy remains without a solution despite indications from the government to deal with the matter," said Suhakam chairperson Razali Ismail in a statement today.
Section 88A, which was removed from the amendments on Tuesday, is said to be able to prohibit the unilateral conversion of children.
Razali described it as an effective solution to the unilateral religious conversion of minors by a parent.
"It is our view that the amendment would have resolved interfaith custody conflicts between Muslim and non-Muslim parents, and establish coherent standards for reconciling the principle of the best interest of the child with the constitutional rights of parents in exercising the right to freedom of religion," he said.
Razali also said that Suhakam believes an amendment to Article 12(4) of the Federal Constitution would also solve this issue.
As such, Suhakam calls on the government to commit firmly to this issue and to recognise the importance of both parents to have equal parental rights and authority on religion, custody and upbringing of their children, while considering the best interest of the child.
Minister in the Prime Minister's Department Azalina Othman Said had said on Wednesday that Section 88A would not be able to solve the conversion issue.
"This needs further and deeper discussions. But this does not mean it is the end of the story (of solving unilateral conversions," she had told the Dewan Rakyat then.
The scrapped Section 88A is as follows:
"Section 88A. (1) Where a party to a marriage has converted to Islam, the religion of any child of the marriage shall remain as the religion of the parties to the marriage prior to the conversion, except where both parties to the marriage agree to a conversion of the child to Islam, subject always to the wishes of the child where he or she has attained the age of eighteen years."
"(2) Where the parties to the marriage professed different religions prior to the conversion of one spouse to Islam, a child of the marriage shall be at liberty to remain in the religion of either one of the prior religions of the parties before the conversion to Islam."
Meanwhile, Article 12(4) of the Federal Constitution states that "the religion of a person under the age of 18 years shall be decided by his parent or guardian". - Mkini