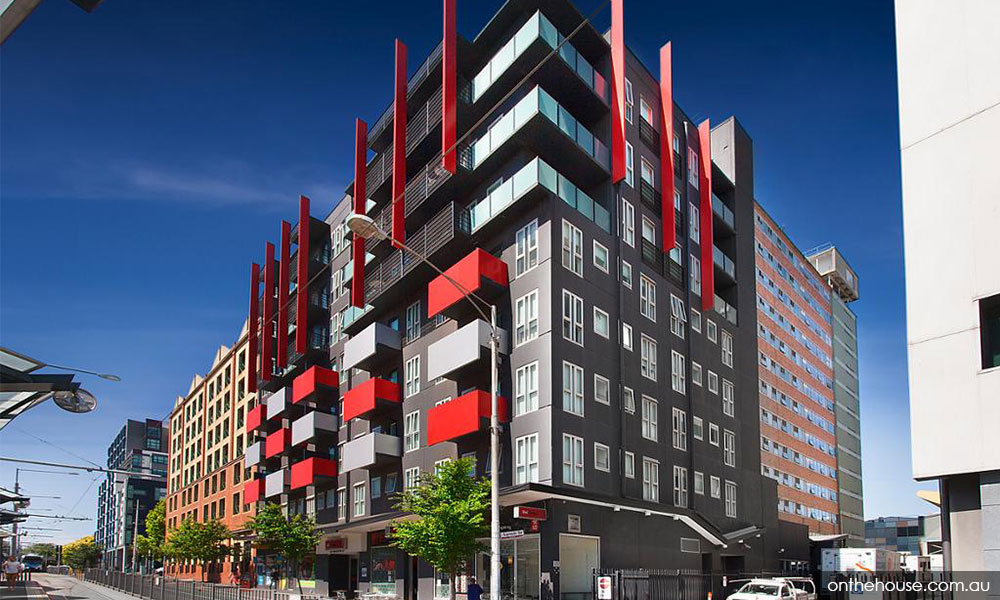 EXCLUSIVE
| With two companies registered in the British Virgin Islands (BVI), a swath of documents, a dodgy agreement and a highly inflated valuation report, a group of Malaysians allegedly made about RM60 million from a property deal apparently without forking out a single sen.
The "sucker" in this deal transacted in Melbourne was Majlis Amanah Rakyat (Mara) and its subsidiary Mara Incorporated Sdn Bhd (Mara Inc) which bought a company five years ago that was "sold" to them by some of Mara Inc's own officers and their alleged cronies.
While the purchase has been reported before, we can now show for the first time how the proponents were able to buy and sell properties without having to put any money up-front and allegedly walked away with tens of millions of ringgit.
It centred on a property known as UniLodge, a 12-storey building at 746, Swanston Street in central Melbourne. It was "sold" to Mara Inc for A$41.8 million (about RM138 million) against its then market price and transacted value of A$23.5 million (about RM77.6 million).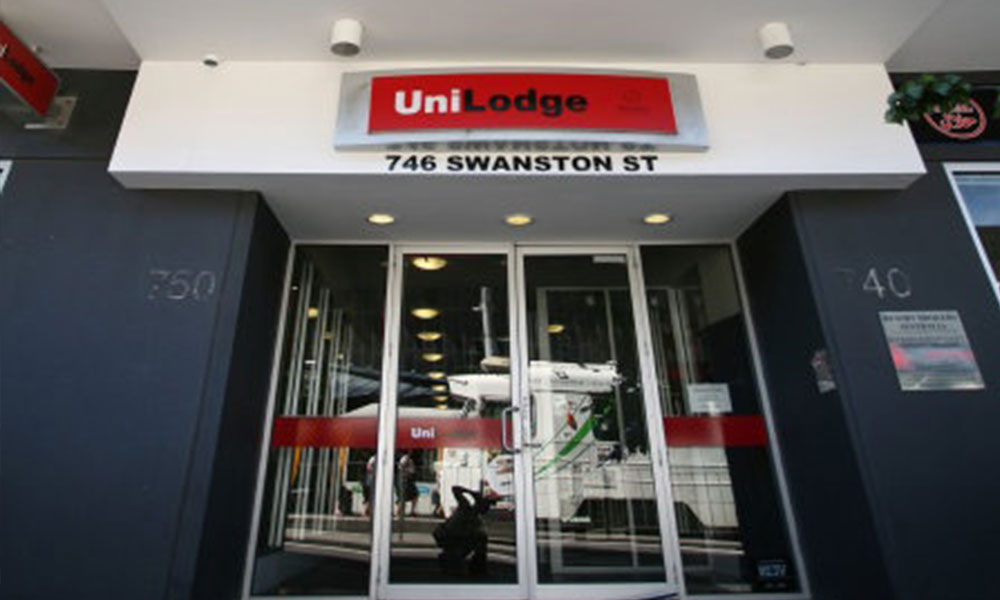 The 2012 "sale" came with a caveat – the property, which has 281 rooms of student accommodation, did not change hands until very much later. What was transacted was the ownership of a BVI company which had little or nothing to show in assets.
The Malaysian figures involved in the deal have been identified in various official documents, including former top officials of Mara Inc.
On Aug 28, 2012, based on a valuation of UniLodge by a Malaysian-based chartered surveyor and valuer, Mara Inc paid A$41.8 million for the purchase of all interests in a BVI company called Thrushcross Ltd.
Malaysiakini is withholding all their identities pending their comment.
The valuation report was an annexure to the sale and purchase agreement of Thrushcross. The seller was Scarlett Nominees Limited, another BVI-registered company.
The sale and purchase agreement between Scarlett and Mara Inc states that Thrushcross is the "beneficial owner" of UniLodge and "has the rights to complete and will have legal title of the property".
This agreement to purchase the BVI company was to acquire "all interests" in Thrushcross Ltd, which later changed its name to Thrushcross Land Holdings Ltd.
But both Scarlett and Thrushcross had no immovable assets nor any property to their names. In short, Mara Inc bought a shell company for A$41.8 million from another BVI shell company. (See
accompanying story
)
These shocking revelations are contained in documents obtained by Fairfax Media in Melbourne and Malaysiakini.
'Our SOP is very thorough'
Mara has a global property investment portfolio whose profits are meant to be used to fund, among others, education for poor, rural Malays.
When contacted by Malaysiakini, then Mara Inc chairperson Mohammad Lan Allani said he could not remember the details of the transaction.
"What I can say is if the company (Thrushcross) is a shell company, there is no way Mara Inc board would approve the deal. Our SOP (standard operating procedure) is very thorough.
"While I was chairman, I was very meticulous. The SOP must be comprehensive. We had an evaluation process. Only when all these were completed, only then we would proceed."
He said as chairperson of Marc Inc, he was required to sign all documents. "For details, you have to ask the (then) CEO (Abd Rahim Halim)."
After news broke in 2015 on the scandalous purchase of another property - Dudley House (photo below), also in Melbourne - Mara's property division commissioned separate and independent valuation reports on all its properties.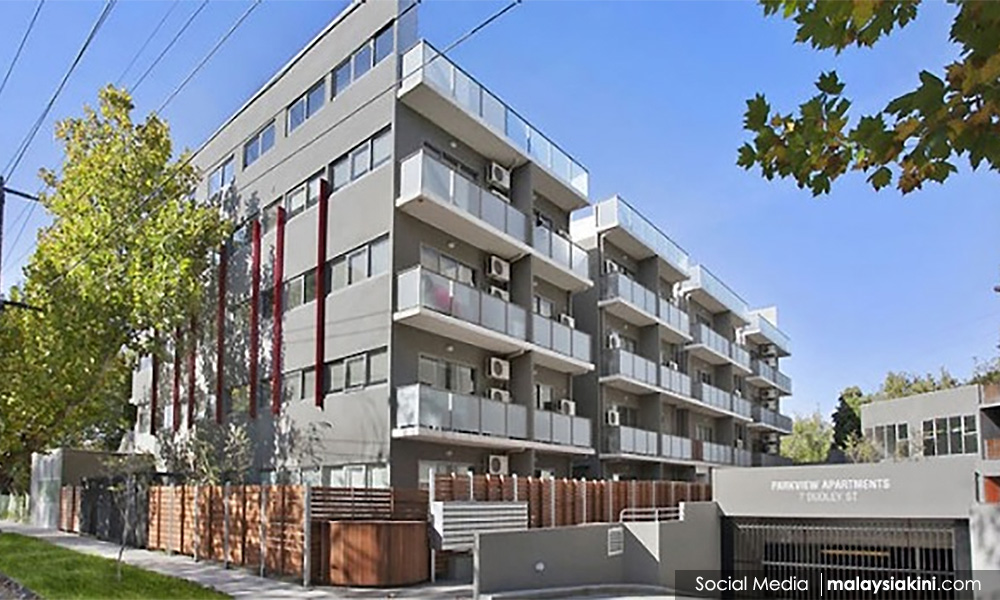 Its manager of its property investment division, Mohd Daud Kamarudin, had asked two firms to come with valuations with a view to sell UniLodge to settle the mortgages on the properties.
The valuations done by two Melbourne-based companies have independently confirmed that those involved could have creamed off as much as A$18 million (about RM60 million).
Charter Keck Cramer valued the property at A$29.7 million (about RM98 million) while CBRE Valuations Pty Ltd put the price at A$25.5 million (RM84.2 million). Following this, Mara attempted to sell UniLodge through open tender and the highest bid received was A$31 million (about RM103.2 million).
Circuitous route
According to sources, the "profits" from this clandestine transaction were then moved to an offshore property holding company set up by an Australian law firm named in last year's Panama Papers - leaked documents that detail financial information of more than 214,488 offshore entities.
Investigative journalist Nick McKenzie of the Melbourne-based The Age, who helped uncover the Mara property deals in Australia, said the scandal exposes the use of offshore companies to conceal tax evasion, corruption and money laundering by powerful businesspersons and political figures across the globe.
Bank transfer documents reveal that part of that A$18 million (about RM60 million) in stolen funds was later wired to a former senior Mara official's overseas bank account.
Questions have been raised as to why Mara Inc took a circuitous route to acquire UniLodge when it could have bought it directly from the owners - HRSV, and for a much lower price.
More importantly, why did Mara Inc have to deal with Scarlett to acquire Thrushcross, which had zero property assets at the time of entering into the sale and purchase agreement?
Until full payment was made at the end of November 2012 and until the HRSV transferred ownership of the land 46 days later, neither Scarlett nor Thrushcross had any registrable interest in the land – legal or otherwise.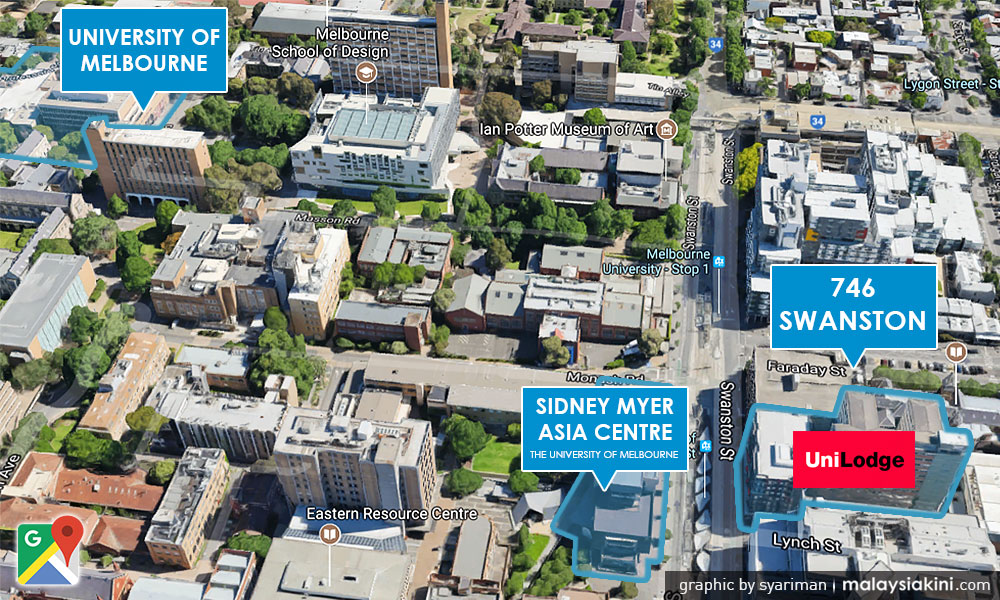 Almost immediately after Mara Inc made the full payment to Scarlett to acquire Thrushcross, two Malaysians who had no links to Mara Inc were appointed to the board of the latter.
Both were appointed as Thrushcross directors on Dec 11, 2012 and quit their directorships on Feb 20, 2013. They lasted 70 days - just long enough for them to sign the transfer papers of UniLodge from HRSV.
The property was eventually transferred to Thrushcross on Jan 16, 2013. Sydney Davidoff and Lionel Farber, as directors of HRSV, were paid A$23.5 million (about RM77.6 million). The Australian stamp duty of A$1,292,500 (about RM4.7 million) was paid on the transaction.
The transferees' names in documents were two Malaysians who identified themselves as directors of Thrushcross.
Dudley House scandal
In addition, two then top officials of Mara Inc - then Mara Inc chairperson Mohammad Lan and its then CEO, Abd Rahim - were appointed to the Thrushcross board on Oct 25, 2012 - about 35 days before Mara Inc paid a tranche of A$37.5 million (RM123.8 million) to Scarlett to complete the sale of the building.
Their names do not appear in the transfer documents, but nine months later in July 2013, they applied to mortgage the property for A$25 million (RM78.3 million) to acquire another Melbourne property –
Dudley House
, a five-storey apartment building.
The sale and development of Dudley House was mired in a series of scandals in 2015 involving corruption, fraud and money laundering.
Australia's Fairfax Media reported that the cost of the Melbourne student accommodation building was inflated by A$4.75 million (RM14.9 million) to "pay for kickbacks" in the deal.
The scandal came to light after Melbourne glazier John Bond sought help from the courts having been driven to bankruptcy when officials involved in the deal refused to pay for Dudley House renovation work which had been carried out.
In the wake of the scandal, the Malaysian Anti-Corruption Commission (MACC) launched an investigation in 2015 and detained several people, who were later released without charge, while the Australian Federal Police also conducted its own investigation.
In March last year, Rural and Regional Development Minister Ismail Sabri Yaakob, whose ministry is in charge of Mara, said the auditor-general would conduct a company-wide "forensic audit" following allegations that several of its officers misappropriated funds through the purchase of properties in Australia.
He said the initiative was on top of a separate and ongoing investigation by the MACC that was being carried out both in Malaysia and in Australia.
"So believe me, we won't protect anyone because MACC is carrying out an investigation. We give them the power to carry out the investigation and at the same time the auditor-general also has a forensic audit," he told the Dewan Rakyat.
But to date, there is nothing to show in terms of results by any Malaysian agency. - Mkini