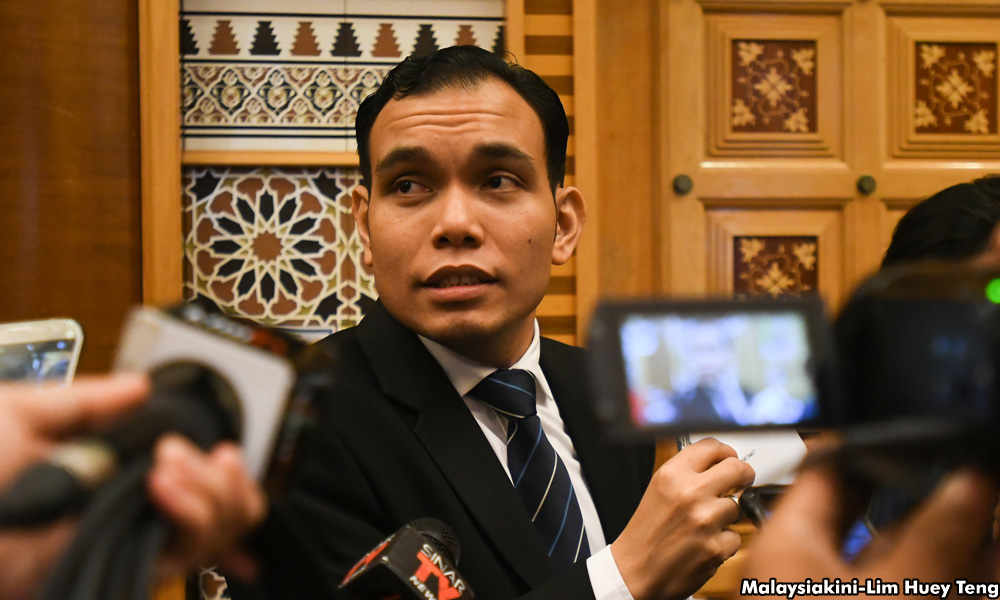 Lawyer Syahredzan Johan, who is also the political secretary to DAP supremo Lim Kit Siang, has urged for the expansion of community service as punishment for certain offenders.
This comes after 31-year-old Danial Abdullah Tan was yesterday sentenced to one year in jail despite being a first-time offender.
He had pleaded guilty to smashing the windscreen of a motorist in a road rage incident.
Danial was charged under Section 427 for committing mischief and thereby causing damage amounting to RM25 or more.
The offence previously carried a punishment of up to two years imprisonment or a fine or both, but Parliament amended the law in 2014 to limit a judges' discretion on the jail sentence, setting it at a minimum of one year and up to five years in jail while the fine as an alternative was retained.
Syahredzan, in a joint statement with Damansara DAP Youth secretary Farhan Hazir Mohamed, said they condemned Danial's action and road bullies should be dealt with by the law.
However, they believe the magistrate had erred.
"We feel a fine instead of jail against the accused is more suitable, considering the mitigation factors including his reported guilty plea and remorse," they said.
Yesterday, it was reported that Danial would be spending Hari Raya, which is expected to take place next Wednesday, in jail.
The duo said Danial can request for a suspended sentence pending appeal of the sentence, noting that the accused had an appointed lawyer during the sentencing.
They said while a jail sentence would be commensurate with such offences, they said it is not a suitable solution in the country's criminal justice system.
As such, they called for the expansion of Section 293 of the Criminal Procedure Code (CPC) to allow for community service as punishment.
At present, Section 293 only allows for community service punishments to be meted out to youths aged 18 to 21.
"Community service sentences are not alien to our country's criminal justice but it needs to be expanded to other offenders based on suitability by amending the Criminal Procedure Code," they said.
The duo noted that former chief justice Richard Malanjum had also made a similar proposal.
"We feel that community service will give an offender a chance to correct his offence by doing good upon others for a set time frame.
"It is better for the offender and the community in general," he said.
A dashcam recording showing Danial smashing the windscreen of a car with a helmet went viral after it was uploaded online.
Netizens later coined a nickname for him - "Abang botak" (Brother baldy).
- Mkini