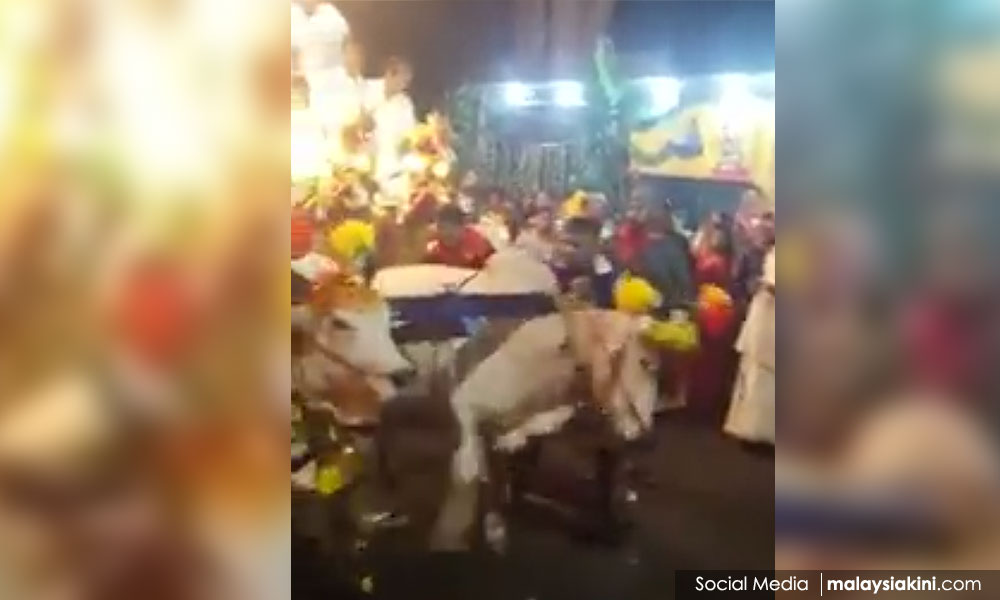 The Penang Hindu Endowment Board (PHEB) has strongly condemned the alleged act of animal cruelty meted out on two pitiful bulls which were made to pull the Silver Chariot belonging to the chettiars at the Thaipusam festival in the state.
A short video clip featuring the alleged abuse went viral on social media since last night, courting the ire of netizens who strongly criticised the act.
The two bulls were seen struggling to pull the 127-year-old chariot while about 20 people were on board, oblivious to the plight of the animals.
PHEB chairperson P Ramasamy said the board cannot condone such "acts of cruelty" and will intervene in the matter.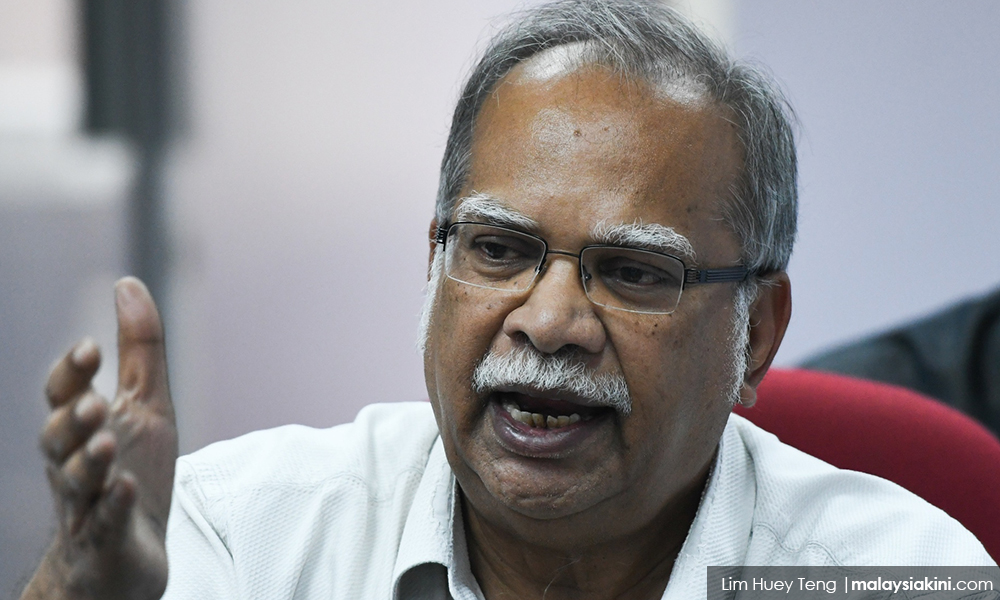 "We have strict rules about animal cruelty, we should stop such acts against animals during this holy festival which is participated by millions around the world," said Ramasamy (photo), who is also the second Penang deputy chief minister, when contacted.
"Our golden chariot, which made its debut last year, is pulled by devotees, including women, who are happy to contribute their strength and energy to make the celebration a success," he added.
"Besides, if you don't want your devotees to pull the chariot, you can always use a four-wheel drive. Tradition is good but you cannot follow blindly," stressed the Perai assemblyperson.
The incident, which reportedly happened last night, took place along Jalan Utama in Penang, where devotees of Lord Murugan were seen lining up the streets while the two struggling bulls made their way to the Nattukotai Chettiar temple in Jalan Kebun Bunga.
Ramasamy noted that India has stopped the tradition of using bulls to pull chariots as "it's not the right thing to do".
"It's not only blatantly cruel but hurts animal lovers all over the world who respect and admire the holy festival of Thaipusam".
Malaysiakini is attempting to contact the Chettiar temple committee for a response.
Meanwhile, private colleague law lecturer Shamsher Singh Thind has lodged a police report over the viral video in Ipoh, Perak, while he was on his way to Kuala Lumpur today.
"Please probe the matter under Section 44 of the 1953 Animal Act and Section 29 of the 2015 Animal Welfare Act which deals with animal abuse," said Shamsher, who hails from Penang.
"I call upon the relevant authorities to investigate and prosecute those responsible. It is sad to see bulls being tortured in the name of religion," he added.- Mkini