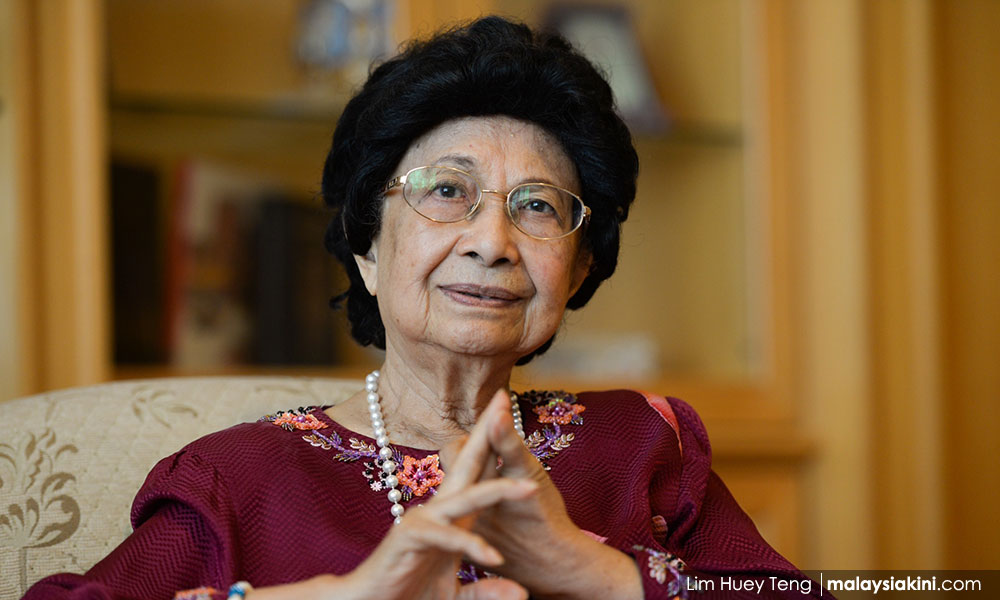 Wheelchair Tennis Malaysia (WTM) has wished its former patron Dr Siti Hasmah Mohd Ali well, but said it was time for the association to move forward.
"While the graceful Siti Hasmah has been with the association for 20 years, we are sincerely grateful for the continuous support and wishes her well.
"It is time for the association to move forward and set sights on inspirational sporting achievements including qualification by merit to the Tokyo 2020 Paralympics," WTM president Muhd Iqbal Sulaiman said in a statement today.
Siti Hasmah, the wife of former premier Dr Mahathir Mohamad, was
dropped
as the association's patron in a "committee reshuffle"
Her aide Rozlina Jamaluddin confirmed to Malaysiakini that the WTM had personally delivered a letter, dated Dec 28, to her office on Jan 22.
The move was criticised by Siti Hasmah's daughter Marina, who said it was "petty".
Muhd Iqbal, however, hoped that Marina and others would appreciate and understand that the association was seeking to be more progressive and that "change is inevitable".
"With the association's aggressive and extensive overhaul of plans after a thorough evaluation of past contributions and results, it was a collective decision of the new executive council that change is needed for our breakthrough towards achieving extraordinary results.
"This includes the difficult and tough decision to find a new patron who is required to be actively involved in fundraising activities and providing key advice in line with the association's long-term vision," he also said.
Mahathir had chided that the move to drop Siti Hasmah from WTM would
guarantee victory
for his archnemesis Prime Minister Najib Abdul Razak in the next general election.- Mkini