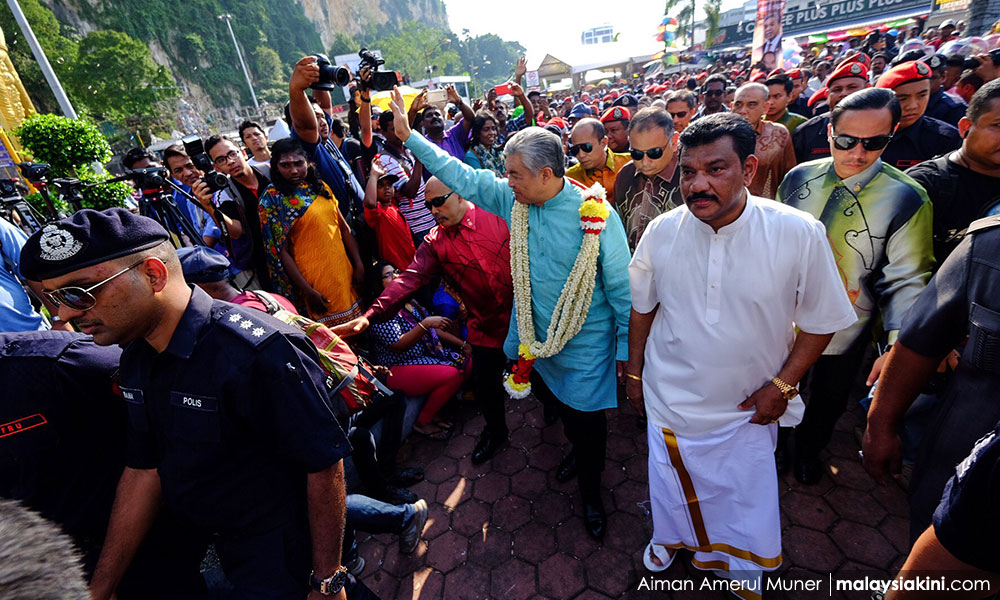 Deputy Prime Minister Ahmad Zahid Hamidi has urged the Indian community to set aside any disagreements with the government and support BN on the "next big day".
Citing ongoing commitments by the government towards helping the Indian community, Zahid also hinted that more assistance could be on the way in return for supporting BN.
He was speaking today in his Thaipusam address to devotees at the Batu Caves temple.
"With the (ongoing) commitment by the government, I hope we can close all old stories, the old chapters," he said.
"Whoever has any disagreements, forget those disagreements.
"For the next 'big day' we must support Barisan Nasional under Prime Minister Najib Abdul Razak," Zahid added, alluding to the upcoming 14th general elections.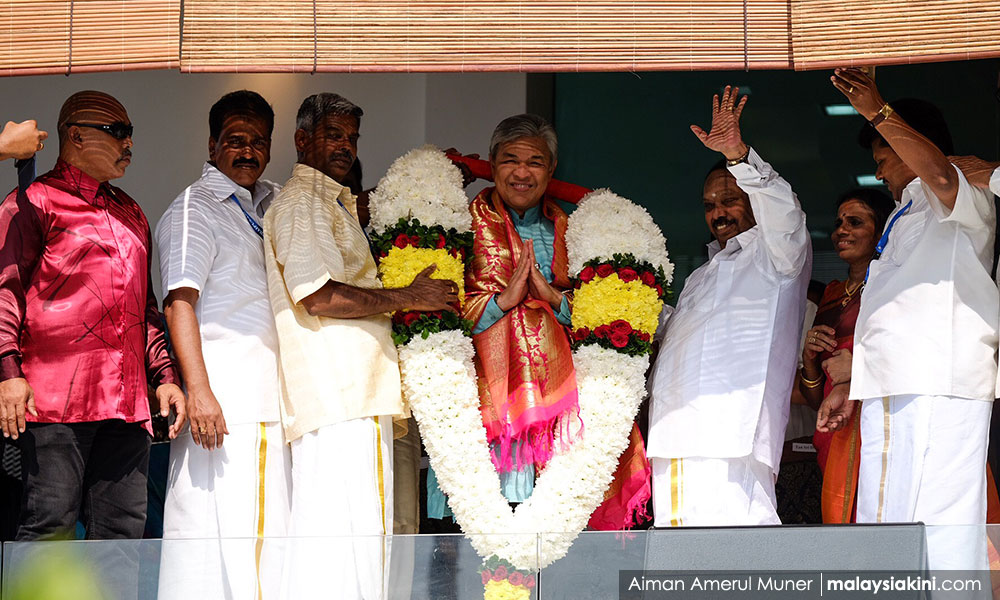 Zahid, meanwhile, also pointed out that Najib had previously announced various allocations to assist and support the Indian community.
"So in order to get more assistance, the way is to give stronger support for Najib's leadership," said Zahid who earlier announced RM2 million in additional allocations for the construction of the Batu Caves Subramaniyar Swamy temple cultural complex.
"I promise you the two million will be approved within a week," he added.
The government had previously approved an additional RM2 million allocation for the temple in 2012 but the latest sum was approved for completion of its cultural complex.
Najib had also previously announced more than RM1 billion in allocations under the Malaysian Indian Blueprint to address the community's problems, such as basic needs, education, increase employment and entrepreneurship, and social inclusion.
Earlier, temple committee chairperson R Nadarajah had requested for an additional allocation to complete construction of the cultural complex, pointing out how it could serve as an attraction in line with Malaysia's latest tourism campaign.
He also proposed for the government to set-up a special advisory committee comprising Hindu leaders from temples across the country to address issues including temple demolitions.
Also present during the annual ceremony which attracted some 400,000 devotees were former MIC president S Samy Vellu, MIC deputy president SK Devamany, Deputy Youth and Sports Minister M Saravanan and Deputy Federal Territories Minister Loga Bala Mohan.

- Mkini