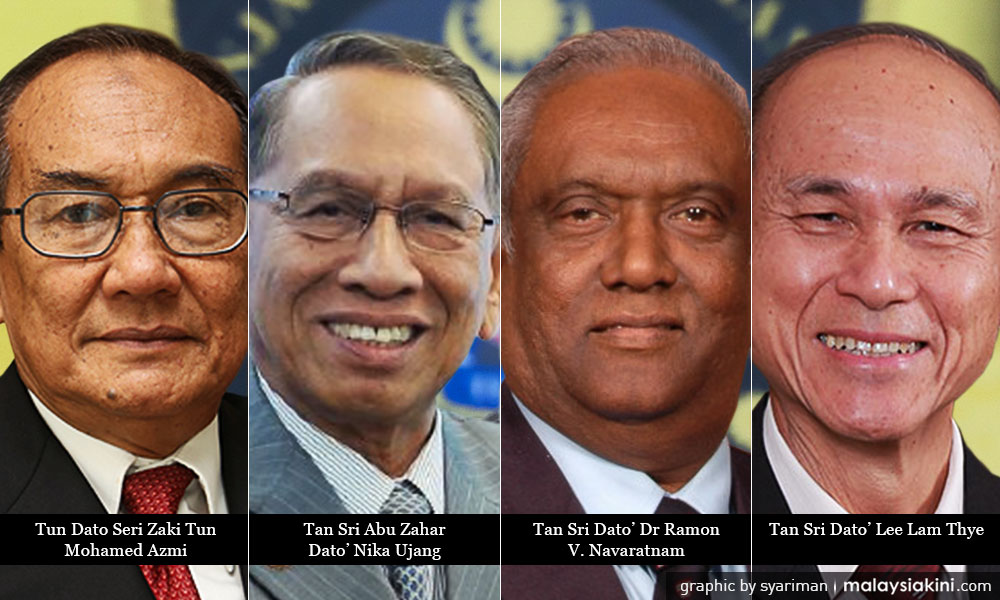 The MACC has appointed four community figures as honorary advisers to MACC chief commissioner Dzulkifli Ahmad.
MACC in a statement today said the appointment was for a period of two years effective from Feb 1 2018 to Jan 31 2020.
The four appointees are Mahsa Universiti chancellor Zaki Mohamed Azmi, Indah Water Konsortium Sdn Bhd chairperson Abu Zahar Ujang, Asian Strategy and Leadership Institute director Ramon Navaratnam and Malaysia Crime Prevention Foundation senior vice-chairperson Lee Lam Thye.
According to MACC, the adviser's role is to provide views and advice to the MACC chief commissioner on operation, prevention, education as well as other matters relating to the implementation of MACC activities at the request of the chief commissioner.
"They also act as key communicators in presenting views of the community on corruption and abuse of power issues in Malaysia to the chief commissioner.
"The honorary adviser also has the role of delivery the messages and wishes of the MACC chief commissioner so that Malaysians would jointly combat graft and abuse of power in the country.
"MACC believes with the experience of their respective fields, all advisers could help to realise MACC's objectives in ensuring Malaysians stay away from the culture of corruption and abuse of power," said the commission.
- Bernama