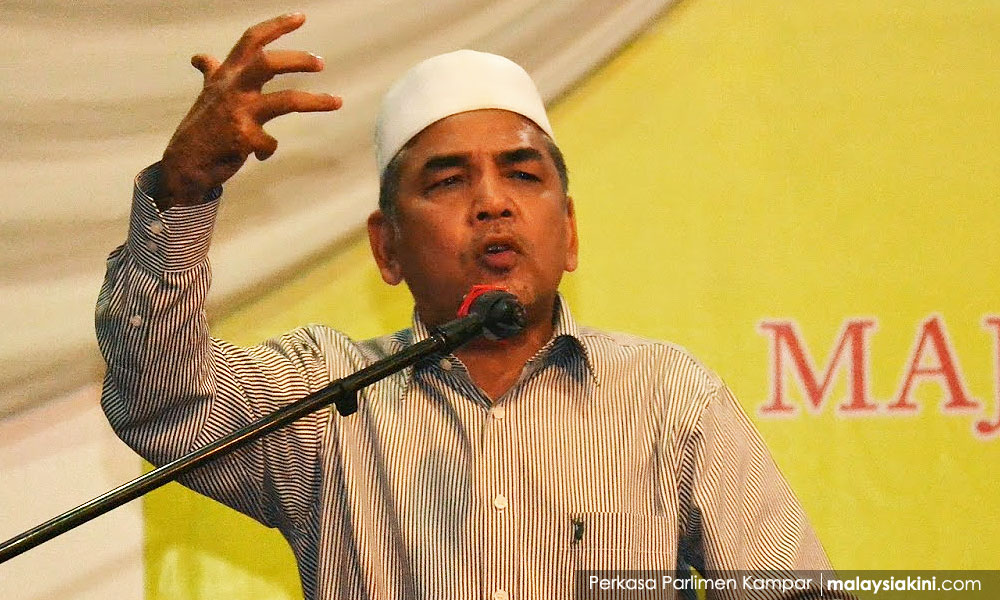 Malays rights group Perkasa said the Federal Court's verdict on the unilateral conversion of a child to Islam runs contrary to interpretations of Islam, the official religion of the country.
"The court only based their decision on the plurality of the word 'parent' on their mind's interpretation.
"Even though the consensus between the ulamas from four Sunni schools of thought finalised that the religion of an underage child is based on the father's," Perkasa vice-president Hassan Basri Muhammad said in a statement today.
In a
landmark ruling
yesterday, the apex court nullified the unilateral conversion of M Indira Gandhi's (
photo
) three children to Islam by their father.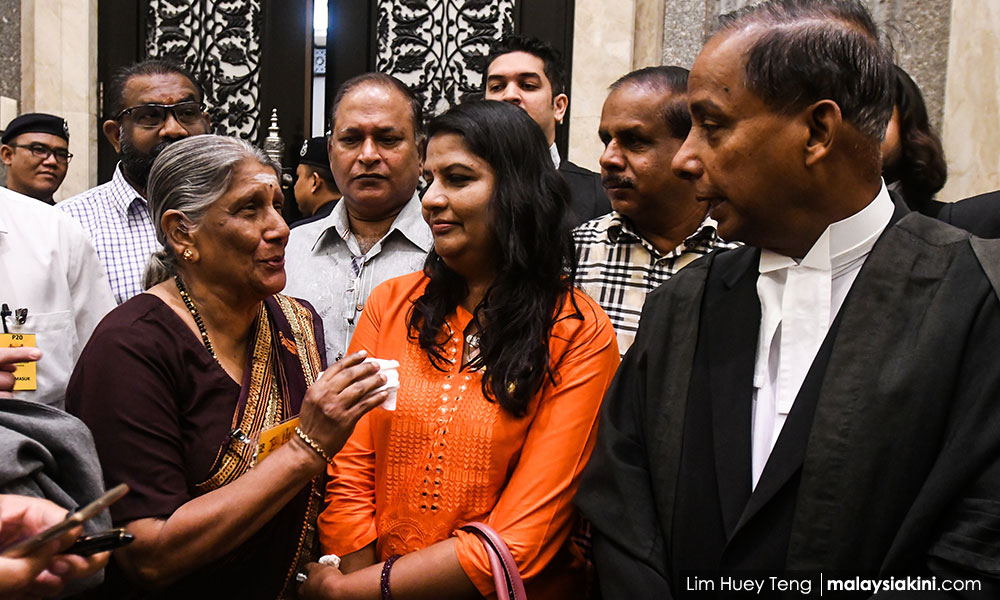 While Perkasa respects that the decision is in line with the Rukun Negara, Hassan reminded that any interpretation of the constitution should also carry with it the spirit of Islam as the official religion of the country.
The group is also worried that the judges' verdict would propagate liberalism in the country, as well as become a precedent for future cases, he said.
"It is not impossible that this could lead to criminal issues such as religious provocation, kidnapping and such," Hassan added.
An example of early religious provocation, he said, was when Indira's lawyer M Kula Segaran appeared to insult the Parliament and cabinet by
saying
that the court's decision did what they were afraid to decide.
To prevent such issues from arising again, Perkasa suggested that judges and magistrates who are not knowledgeable in Islam be briefed by the Malaysian Islamic Development Department (Jakim) in civil cases.
This is especially so for cases involving religion such as Indira's case to "avoid a decision which could threaten the sacredness of religion and harmony in the country".
"Perkasa also strongly supports the suggestion by the Malaysian Muslim Lawyers Association for state governments to immediately amend their state constitutions so that syariah courts are on par with civil courts," he said.
They also urged for the federal government to immediately table and pass the bill to amend Syariah Courts (Criminal Jurisdiction) Act 1965 or Act 355.- Mkini