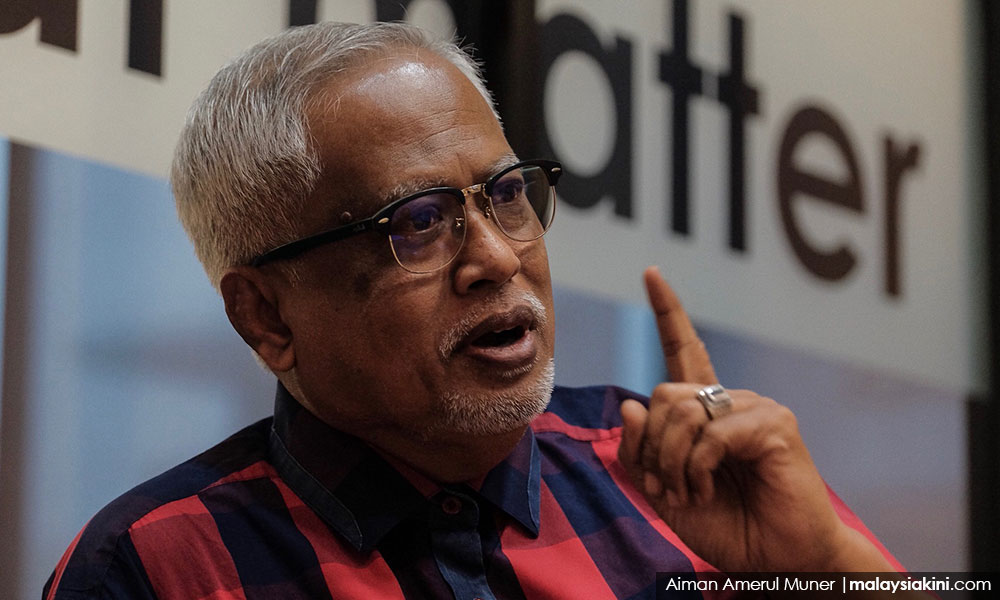 Former PAS MP Mahfuz Omar has cautioned voters, especially supporters of his former party, not to allow a hung parliament to occur in the 14th general election as the situation would "spoil the process of democracy" in the country.
PAS president Abdul Hadi Awang has said that if the party could
win
40 parliamentary seats, other parties wouldn't be able to form (the) government without depending on its seats.
However, Mahfuz, who recently quit the party, said those who believe a hung parliament may occur are those who still believe in PAS's strength.
"Those who vote for PAS and allow the party to be a deciding factor in a hung parliament situation will be blamed for allowing political instability to happen after the national polls," the Pokok Sena MP said when met in Alor Setar, Kedah.
"These voters would be considered destroyers of democracy, they would be blamed for selling their votes.
"They must not give their votes to a party which appears to fight with both BN and Pakatan Harapan, which deals with parties that cannot form a government but later strikes a deal with Umno," he added.
PAS is currently leading Gagasan Sejahtera, a third-force coalition which also comprises Parti Cinta Malaysia (PCM) and Parti Ikatan Bangsa Malaysia, both of which have never won an electoral contest.
Unwitting 'political tools'
Mahfuz was referring to Umno Gua Musang MP Tengku Razaleigh Hamzah (
photo
), who had
suggested
the possibility of a hung parliament in the next general election based on his friend's "cursory survey".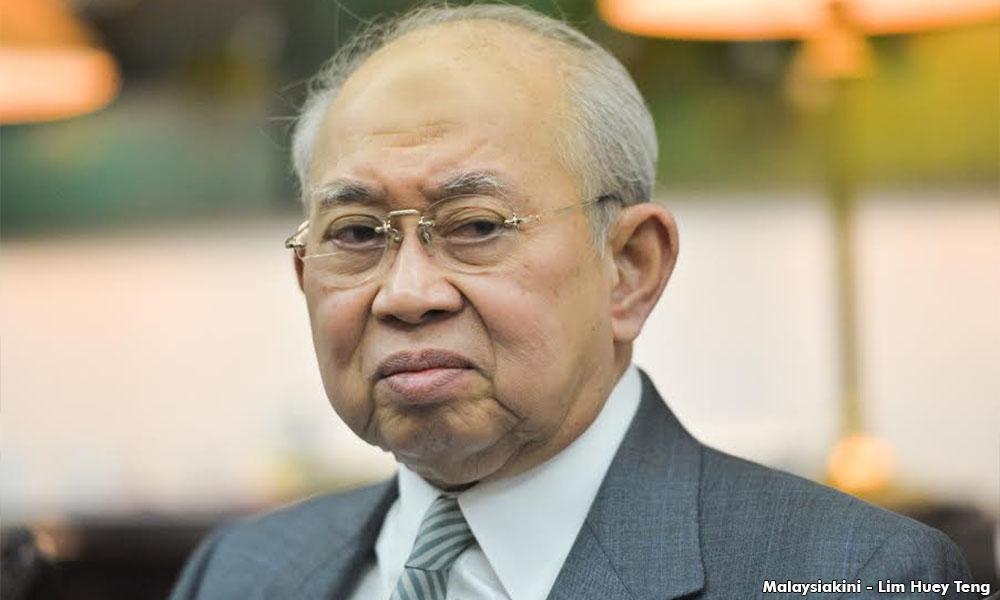 A hung parliament is a
situation
where voters neither choose to return the incumbent government to office nor give power to alternative parties or coalitions.
Mahfuz, who has yet to decide which Harapan party he will join, warned voters not to become a "political commodity" used by certain quarters.
He said many could be misled into becoming political tools.
Moreover, Mahfuz envisaged that PAS would most likely drag its feet by saying that it would have to go back to its muktamar (annual meeting) for a decision in the event of a hung parliament.
"But how long do we have to wait? They will 'ding-dong', while a government cannot be formed. It would be a chaotic situation," Mahfuz said.
Such a move, Mahfuz added, is akin to "disturbing" the democratic process that comes with elections every five years.
"A government must be formed as soon as the results of the polls are announced, for the sake of political and economic stability," Mahfuz said.
"So voters must cast their votes for BN or Harapan. If they give their votes to PAS, they might not be able to form a government, that would be a real spoiler," he added.
Mahfuz, a three-term MP, also warned against a hung parliament as the situation could be exploited by certain quarters.
He said the uncertainty of a hung parliament will give some the opportunity to create chaos, or to provoke or incite others to commit criminal acts such as bombing or rioting.
"For me, there is only Harapan or BN. My message to the rakyat is, PAS should not be given seats, choose either BN or Harapan."
Solution lies with East M'sia states
Meanwhile, PKR Sungai Petani MP Johari Abdul (photo) does not discount the possibility of a hung parliament but said the matter would be resolved by Sabah and Sarawak.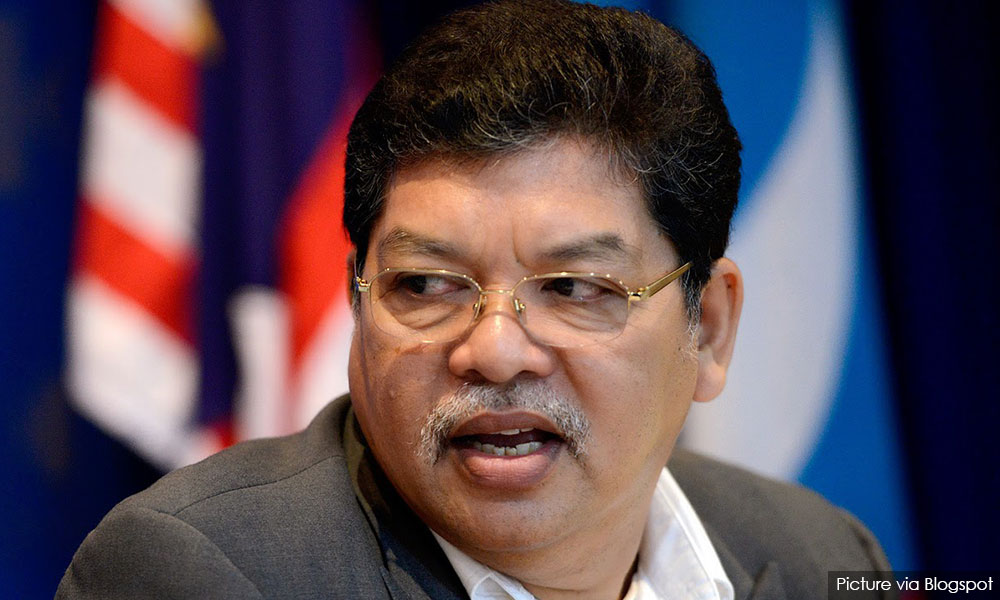 Both states in East Malaysia are often deemed "fixed deposits" for BN as the opposition face an uphill task to penetrate these areas.
Johari said the Sabah and Sarawak governments were smart and would accept whoever could offer their states a better deal, especially in terms of greater autonomy and better returns for their natural resources.
"Why stick with BN if Harapan can give them a better deal? It's like playing poker.
"They have been bullied for far too long, and it is time to teach BN a lesson," Johari said.
Johari also pointed out that according to the Federal Constitution, the Dewan Rakyat Speaker - who is currently Pandikar Amin Mulia - would be executive of the state in a hung parliament situation until a new prime minister is sworn in.
In such situations, the Yang di-Pertuan Agong may have to intervene by instructing all leaders to quickly form their own coalitions, Johari said.
"This is where the horse trading will start, as every party will try to get as many elected representatives on their side," he said, not discounting that money and positions may be offered to lure MPs into their fold.
"There might come a situation where we might decide on a prime minister, who is the most non-controversial person, and who is the least harmless," he added.
At this point, Johari said that Tengku Razaleigh might be a "good choice" as premier, as he neither supports Najib nor has he condemned Harapan.
"Who knows at this time, MPs may be jumping ship on either side, and that is how a new coalition is formed".
Asked if PKR was ready for such a situation, Johari replied, "Whether we are or not, we would already be in the situation if it happens".
"But don't worry, by that time, our leader Anwar Ibrahim will already be free (from a five-year jail term for a sodomy conviction in Sungai Buloh), he is a magician, you must give him that; he can resolve any situation," said Johari.- Mkini