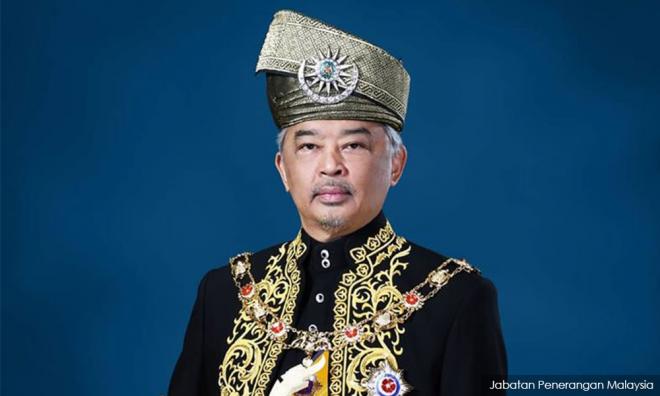 Yang Di-Pertuan Agong Sultan Abdullah Ahmad Shah will forgo his royal emoluments amid the Covid-19 crisis.
According to Bernama, his majesty has consented for the government to cease the payment for a period of six months.
According to the federal expenditure estimate for Budget 2020, RM13.533 million has been allocated for the Yang Di-Pertuan Agong.
Of this, RM7.602 million is for emoluments, RM5.611 million is for services and supply, RM170,000 is for assets and RM150,000 is for fixed payments.
The government had also announced various six-month measures including a moratorium on loan repayments.
The country's economy has been hit hard by the Covid-19 pandemic.
In an effort to combat the coronavirus, since March 18, the government has imposed the Movement Control Order (MCO).
The MCO was supposed to end today but was extended until April 14.
Under the MCO, all non-essential businesses and services must close while people are only allowed to leave their homes for pressing reasons such as to restock food supply.
The measures have brought a large section of the country's economy to a standstill.
As of noon yesterday, Malaysia recorded 2,626 Covid-19 cases with 37 deaths.
Globally, there are 786,907 cases to date with 37,480 deaths.