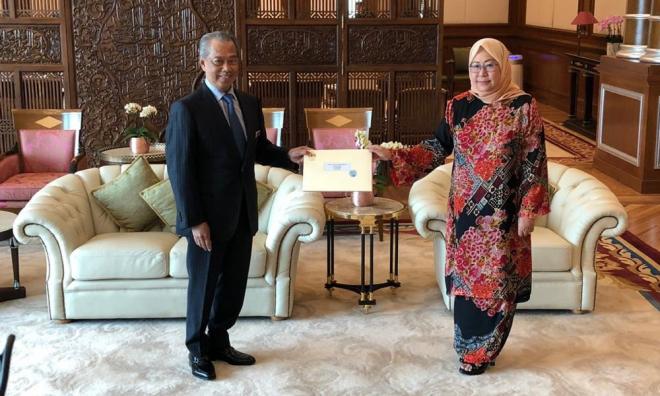 Humanitarian activist Dr Jemilah Mahmood has been appointed as special advisor to the prime minister on public health.
Taking to Twitter, Health director-general Dr Noor Hisham Abdullah
congratulated
the Mercy Malaysia founder, along with a photograph of her receiving the appointment letter from Prime Minister Muhyiddin Yassin.
"My heartfelt congratulations to Tan Sri Dr @JemilahMahmood for her appointment as special advisor to the prime minister of Malaysia on public health.
"This is very timely and with your experience I believe we can make a big difference in healthcare in Malaysia," said Noor Hisham.
Jemilah, in response, welcomed her appointment.
"You can
count on me
dear Hisham. Once a teacher always a teacher, right?," said Jemilah whose early career include serving as a lecturer in obstetrics and gynaecology at the medical faculty of UKM until 1995.
"Thank you very much for the trust and huge responsibility.
"I will do my very best to support all ministries, agencies and organisations including private sector & civil society so that
#Malaysia
will lead in healthcare. But first let's tackle
#COVID19
together," she said.
Since January 2016, the mother of two has served as under-secretary-general for partnerships at the International Federation of Red Cross and Red Crescent Society.
Last December, the 60-year-old mother of two became the first Malaysian to be honoured with the 2019 Asean Prize, presented by Thailand Prime Minister Prayut Chan-ocha. - Mkini