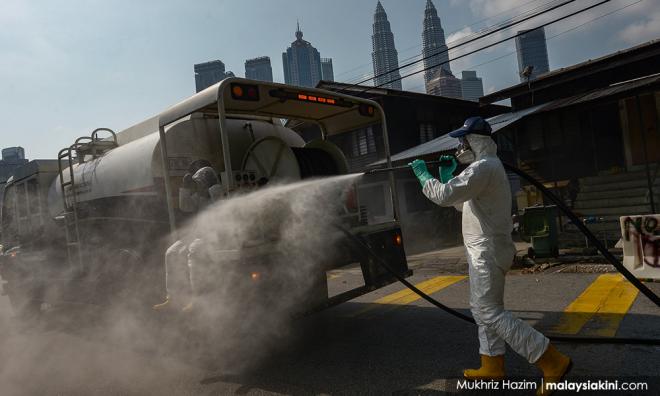 CORONAVIRUS
| Health Ministry director-general Noor Hisham Abdullah said his ministry will engage with the Kuala Lumpur City Hall (DBKL) and other local councils on the right way to conduct disinfecting works to combat Covid-19.
He was asked to respond to criticism by several medical experts against the Housing and Local Government Ministry (KPKT) for among others, spraying disinfecting liquid on roads.
"We want to thank DBKL, the KPKT and municipal councils for helping the Health Ministry for disinfecting common places.
"But perhaps we can look at how to follow the Health Ministry's SOP on what should be done and what to avoid.
"Perhaps we will communicate with DBKL, KPKT and municipal councils to guide them on (how) to clean and disinfect the places," he told a press conference in Putrajaya today.
Noor Hisham said the local councils may have proceeded before getting the guidelines.
"Perhaps they conducted it earlier before the Health Ministry gave the guidelines.
"For example, the list of chemicals (to be used) that is approved by the World Health Organisation and also the method to do it.
"This is an implementation issue. The Health Ministry will act by advising them on the right way to do it," he said.
Health experts had said spraying disinfectant on roads was a waste of resources and time as the target should instead be areas that are commonly touched by the public.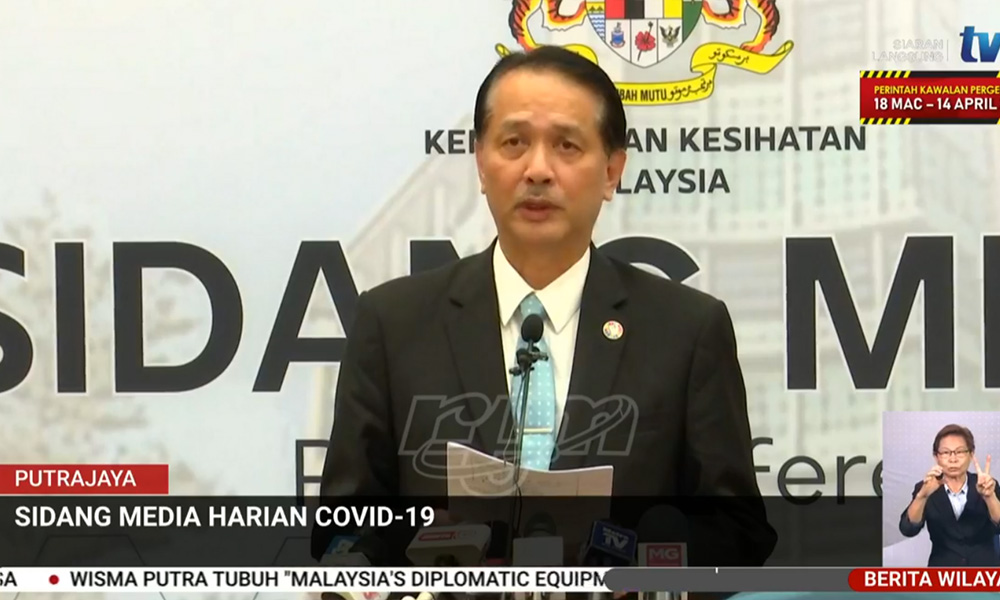 Meanwhile, Noor Hisham (above) said one of the factors for young children between the ages of one and five getting the disease is that they may have been exposed to someone from the tabligh cluster or perhaps one of their family members contracted the disease first.
"(There) may be a family factor as well, such as in the first wave, between a family when they go on a holiday together, (there is a chance) the whole family will be infected.
"So far, they are all stable, 80 percent of all victims are stable, positive but asymptomatic or positive but with mild symptoms," he said.
The youngest patient to be confirmed with Covid-19, he said, is currently an 18-month-old baby, who was infected by a family member who attended the Sri Petaling tabligh gathering.
He stressed that so far all the children who contracted Covid-19 are in a stable condition. - Mkini