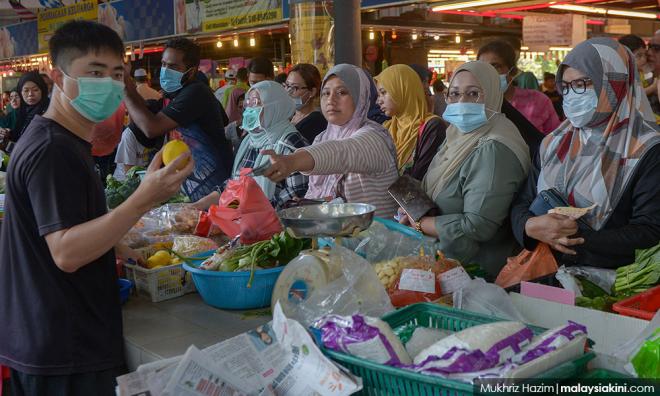 CORONAVIRUS |
Worried, frightened, and stressed over the Covid-19 pandemic or the Movement Control Order (MCO)?
These are normal human emotions in times of crisis, but they can lead to mental health issues if the feelings are prolonged and uncontrolled or not properly handled.
Senior lecturer in the Psychological Well-being and Counselling Specialist Unit in Universiti Kebangsaan Malaysia (UKM), Abdul Rahman Ahmad Badayai said Malaysians must practice healthy eating, exercise at home, and connect with others through the social media during the MCO period.
"The public will feel alarmed and afraid because they are constantly exposed to fake news on social media. When we are constantly in search of the latest information on Covid-19, we will become alarmed, especially when we read false news," he told Bernama when contacted.
Abdul Rahman said UKM is providing mental health and psycho-social services to help Malaysians who are experiencing mental health issues during the Covid-19 crisis and the imposition of the MCO.
He said Malaysians who need mental support can get the service, including psychological first aid (PFA) to calm down their emotions in times of crisis or disaster.
"Normally, with PFA, we practise the 3L principle which is to look, listen and link. However, in times like these, we only listen and link," he said.
Abdul Rahman said the unit had received calls from the public, especially people who were worried they had symptoms of Covid-19 and people who lived alone.
He added that seven UKM psychology masters students were also involved in providing the mental support.
He said the unit will help the patients with emotional disturbance issues and if a person had a history of mental health problems such as depression or stress, it could escalate during the MCO period.
Members of the public can contact 03-20225529 from Monday till Friday (9am until 6pm) for UKM's mental health support service. - Bernama