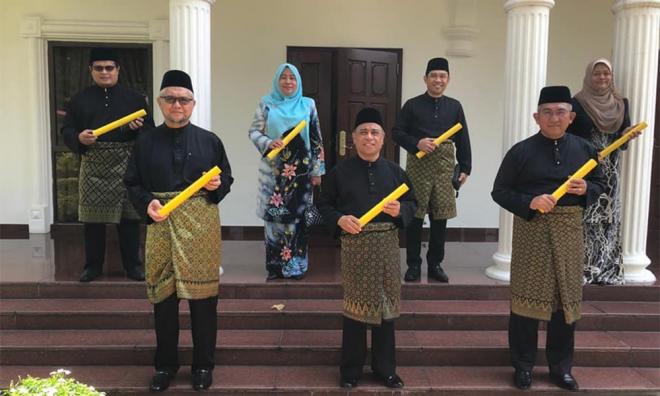 Seven new exco members under the Perikatan Nasional-led Perak government were sworn in before Perak's Sultan Nazrin Shah at Istana Kinta, Ipoh, this morning.
The seven new exco members are as follows:
Saarani Mohamad (Kota Tampan - Umno)

Wan Norashikin Wan Noordin (Kampung Gajah - Umno)

Shahrul Zaman Yahya (Rungkup - Umno)

Abdul Yunus Jamhari (Kuala Krau - Bersatu)

Nolee Ashilin Mohd Radzi (Tualang Sekah - Bersatu)

Razman Zakaria (Gunung Semanggol - PAS)

Mohd Akmal Kamarudin (Selama - PAS)
Abdul Yunus and Nolee Ashilin had contested in the 2018 general election on a PKR and Umno ticket respectively.
They will join Bersatu's Ahmad Faizal Azumu who was reappointed as the Perak menteri besar on March 13.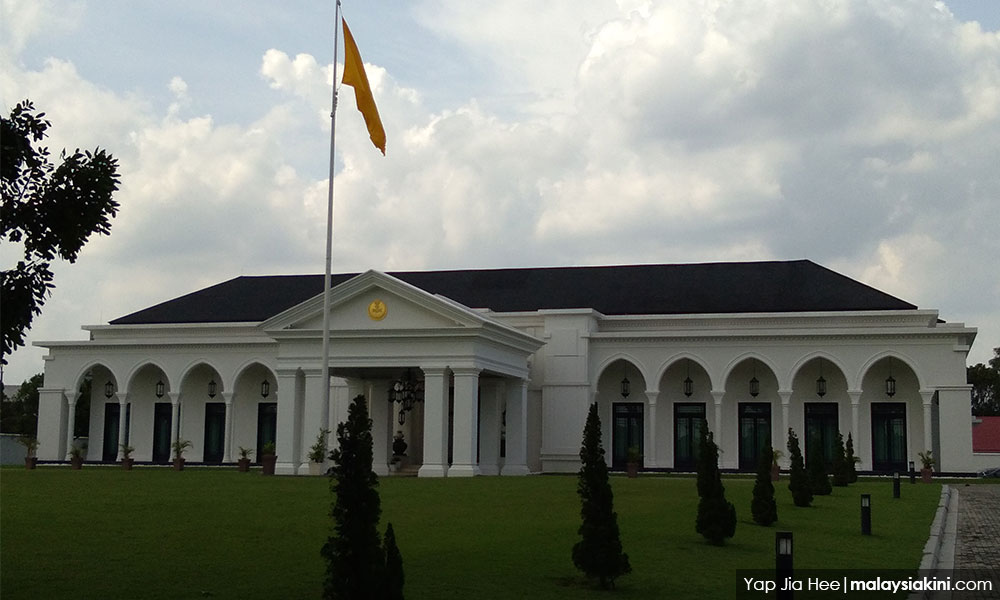 "God-willing, after this, we will meet with all the exco members who have been sworn in for a heart-to-heart talk to build a strong team for the people," Ahmad Faizal said after the swearing-in ceremony.
In a statement later, Perak state secretary Ahmad Suaidi Abdul Rahim said the ceremony was only a brief one considering the ongoing movement control order (MCO).
The new line-up is three exco members fewer than the previous one.
"Seven exco members is sufficient to assist the menteri besar in the functioning of the state government administration in line with the Perak constitution.
"The portfolios of the exco members will be decided in the near term and the filling of the remaining three exco members quota will be decided if there is a need," he said.
The new government was set up following the collapse of the Pakatan Harapan-led Perak government.
This was after Bersatu quit the previous coalition government to form a new majority with Umno and PAS.
Three other Harapan assemblypersons had also defected to Ahmad Faizal's side.
They are Paul Yong Choo Kiong (Tronoh - DAP), A Sivasubramaniam (Buntong - DAP) and Hasnul Zulkarnain Abd Munaim (Titi Serong - Amanah).
All three have been sacked from their parties. - Mkini