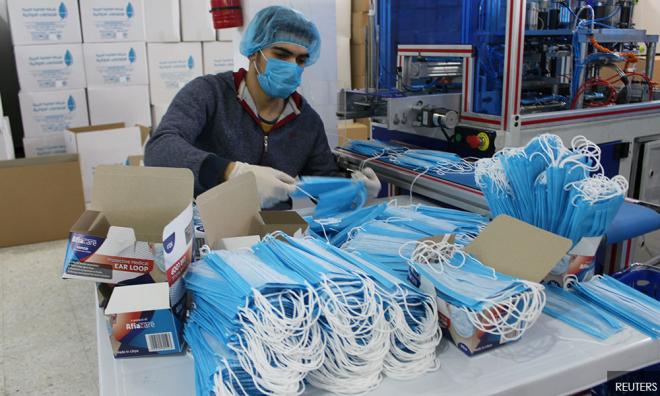 CORONAVIRUS
| The Chinese Embassy in Malaysia together with three other entities jointly donated 50,000 pieces of surgical masks to the National Disaster Management Agency (Nadia) to help Malaysia's fight against the Covid-19 outbreak.
The companies are the China Entrepreneurs Association in Malaysia (PUCM), the China Pacific Construction Group (CPCG) and its subsidiary company Licentobuild Sdn Bhd.
PUCM in a statement today said Nadma director-general Mohtar Mohd Abd Rahman, PUCM president Keith Li, CPCG Malaysia chief executive officer Eugene Choo attended the handing over ceremony at the NADMA office in Putrajaya this afternoon.
PUCM members have been actively ordering medical supplies from China to assist Malaysia after the pandemic worsened in this country, Li said.
"For many of our members, Malaysia is their second home. We are overcoming some difficulties and challenges in getting supplies and logistics-wise, and so far our first batch of medical supplies of 100,000 surgical masks have arrived and handed over to government bodies and departments.
"We are looking forward to contributing more medical supplies to Malaysia soon," he added. - Bernama