CORONAVIRUS
| Most businesses will not be able to qualify for the wage subsidy scheme in the government's Prihatin stimulus plan, said research firm Fitch Solutions Country Risk and Industry Research.
"While Malaysia has also announced wage subsidies, we note that they only apply to the lower-income workforce, as workers earning above RM4,000 a month do not qualify at all.
"Furthermore, businesses have to prove that their revenues have contracted by at least 50 percent in the year-to-date of the application.
"Given that Malaysia was operating normally until March 18 when the partial lockdown began, most businesses will likely find it hard to qualify until later in the year," said the firm in a report today.
Wage subsidies amount to RM600 over three months. Employers must also refrain from retrenchment in order to qualify for it.
Fitch Solutions also noted that the stimulus plan was not as robust as China and Singapore, which had a far more generous wage and training subsidy scheme, rental waivers, property and corporate tax reductions and a freeze on government fees and charges.
What was offered to SMEs in the stimulus plan was mainly loans and loan guarantees.
Fitch Solutions said while these concessionary loans and loan guarantees were a positive step, it said that was only part of the solution.
"Cost reduction measures are important in helping businesses remain viable, or decide that the current downturn will not exact losses that will be too costly to weather.
"If businesses instead decide that it is futile to carry on, then they will likely not take up the loans that the government is offering or guaranteeing," said the firm.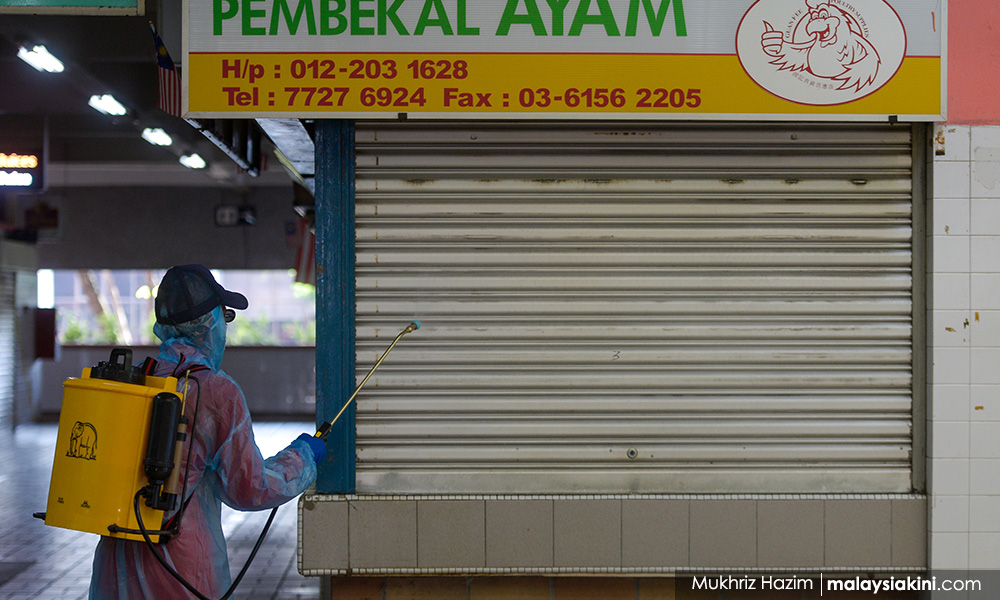 Fitch Solutions estimated that Malaysia's budget deficit will widen to 5.7 percent of GDP, which is expected to grow by 1 percent this year.
Previously, Putrajaya, in its Budget 2020, had expected the deficit to be 3.2 percent of GDP, which was expected to grow at 4.8 percent.
Fitch Solutions although the Prihatin stimulus plan was numerically impressive at 17 percent of GDP, only RM19 billion, or 1.26 percent, was the actual cash infusion.
The firm said Malaysia's fiscal space was tightening thus would likely have to tap on pension savings and private banking sector to absorb the economic shock caused by the Covid-19 pandemic.
"We reiterate that while this can avert a short-term worsening of the fiscal balance, it has long-term consequences for social security.
"Furthermore, repeatedly relying on banks to absorb the economic shock would eventually harm the stability of the financial sector," said the firm.
Fitch Solutions is a unit under the Fitch Group and should not be confused as commentary from Fitch Ratings.
Finance Minister Tengku Zafrul Tengku Abdul Aziz had said previously that the government expected a budget deficit of 4 percent of GDP. - Mkini