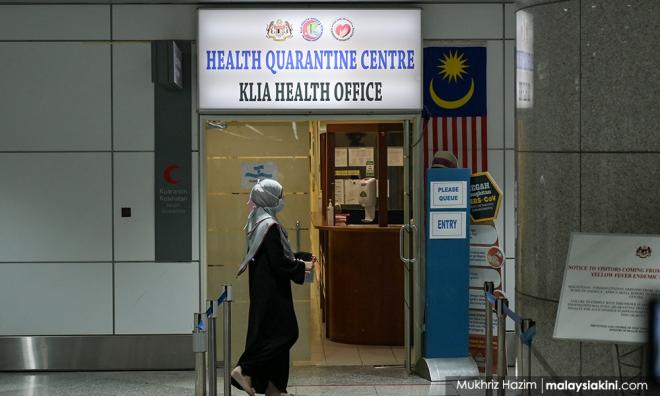 CORONAVIRUS
| All Malaysians returning from abroad will have to be quarantined in government-operated facilities for 14 days from April 3 onwards.
This was decided by the National Security Council today in view of trends in some countries, such as China, which has seen a drop in local transmissions but a rise in imported Covid-19 cases.
Defence Minister Ismail Sabri Yaakob said all Malaysians returning from abroad will be taken to the quarantine centres by bus.
"I advise families not to pick up anyone from the airport. They will be brought directly to the quarantine centres," he told a press conference today.
He said that those under quarantine would still be able to keep in contact with their family members.
Ismail urged Malaysians abroad to stay where they are if they could while others might be brought back on government-chartered flights.
So far, China has reported 771 imported cases of Covid-19 infections while Wuhan, the city where the virus originated, has not reported any new cases of local transmission.
Meanwhile, Ismail said the number of arrests for movement control order (MCO) violations yesterday was 742, down from 828 the day before.
"I hope this is a trend. It goes to show that Malaysians are realising the need to abide by government regulations," he said. - Mkini