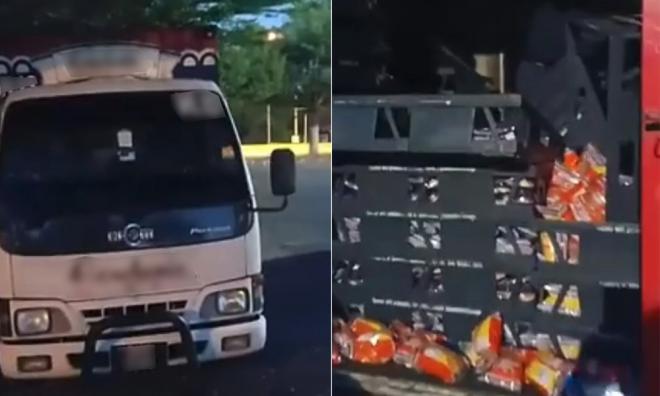 A lorry carrying bread which was purportedly stolen in Kuala Lumpur yesterday has been found in Terengganu the same day.
Some villagers found the lorry at the compound of Kampung Beris Meraga mosque in Kijal, Kemaman around 8pm, reported Astro Awani.
Kemaman district police chief Hanyan Ramlan told Malaysiakini that the lorry was found with the bread supply still in it.
It is learned that the driver was only aware the lorry was missing when he was about to go to work delivering the bread around 7am along Jalan Petaling.
The case is being investigated under Section 379 (a) of the Penal Code for vehicle theft.
Meanwhile, pictures of the lorry found near the mosque is being circulated on social media, with some pictures showing the bread untouched inside the vehicle.
"Alhamdulillah, the missing lorry was found in Kijal. The breads are here, too," said one Facebook user in his caption. - Mkini