1MDB AUDIT TRIAL | Former auditor-general Madinah Mohamad testified that her predecessor Ambrin Buang was reluctant to share with her his opinions on the 1MDB issue.
The 12th prosecution witness today told the Kuala Lumpur High Court that this transpired when she met Ambrin (above) in her office upon her assuming the post of auditor-general in 2017.
Madinah was testifying during today's 1MDB audit report trial against former prime minister Najib Abdul Razak and the Malaysian sovereign wealth fund's former CEO Arul Kanda Kandasamy.
Yesterday, she testified that she was shocked upon being informed by National Audit Department (NAD) officer Nor Salwani Muhammad of orders to amend the 1MDB audit report as well as destroy the original copies of the report.
Madinah had also previously testified that she kept the original copies of the 1MDB audit report under lock and key until the Harapan administration in 2018.
Back in 2019, during the trial of the case, the fifth prosecution witness Nor Salwani testified that she secretly kept one of the original copies of the 1DMB audit report, which the NAD prepared in 2016.
NAD officers, including Nor Salwani, under then auditor-general Ambrin carried out the audit of 1MDB between 2015 and 2016. Madinah took over the position in early 2017.
Treading carefully around 1MDB
During cross-examination by Najib's lead defence counsel Muhammad Shafee Abdullah, she claimed that Ambrin expressed his reluctance to go deep into the issue of the 1MDB audit and merely asked Madinah to read the official audit report tabled to the Public Accounts Committee (PAC) in March 2016.
The prosecution contended that the 1MDB audit report tabled to the PAC then was wrongfully amended.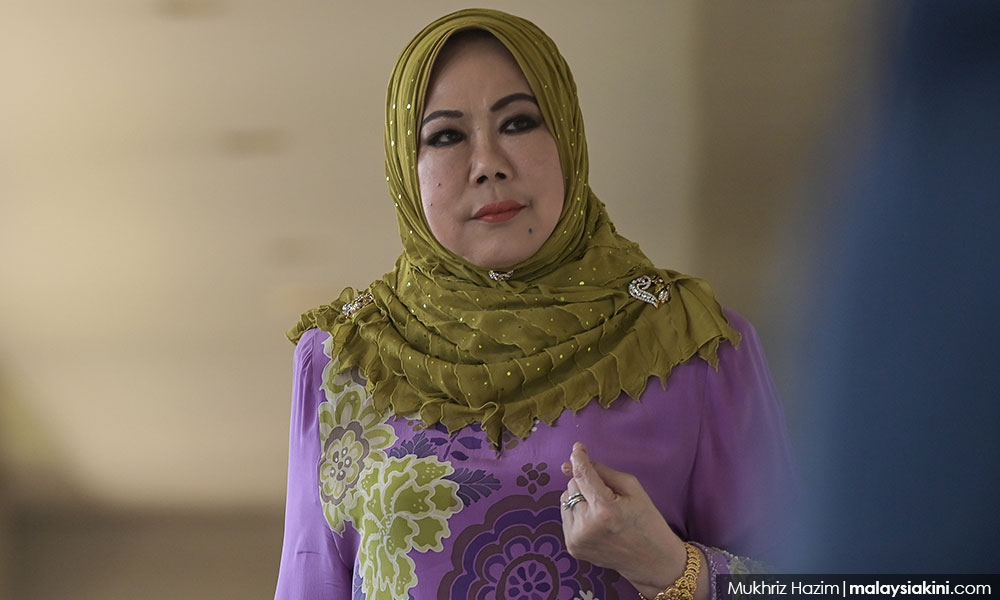 Madinah today testified that she and Ambrin were very concerned about the allegations related to the audit report on 1MDB being discussed widely around the world but was "hush-hush" in Malaysia.
She was referring to rumours being circulated worldwide regarding the purported involvement of then premier Najib to alleged wrongdoing linked to 1MDB.
"With the auditor-general's audit report in my possession and the issue surrounding 1MDB that we were made aware of, all of us in government were to tread carefully on the issue, where we would rather not mention or speak about it.
"It was like an understanding among us not to speak about it and this (original) audit report was in my possession.
"I asked him (Ambrin) what was in the report, whether he can tell me, especially concerning the PM (then premier Najib) and his involvement in 1MDB, that was how I brought up the subject.
"I wanted to hear from him as he carried out the 1MDB audit but he was reluctant and said he could not verify and I then just left it at that," Madinah said.
She said that the meeting between her and Ambrin then was one between then current auditor-general and the former auditor-general as there was no official handing-over ceremony, and that she wanted to hear from him whether he has any mandate or advice for her or matters he could not finish that he may want her to complete.
'You wanted to protect yourself'
Shafee then told her that the things she said were not relevant to the matter at hand.
"It was a hot topic that everyone was skirting around, everyone was saying Jabatan Audit Negara carried out the audit of 1MDB, (with people asking me) what happened, what did I you find, what did you discover, those questions from time to time was posted to me as (then) new auditor-general.
"I wanted to understand and hear from Ambrin as the former auditor-general who carried out the audit, what his thoughts were on 1MDB," Madinah testified.
However, she conceded that she did not raise the matter again with Ambrin later upon her being informed by Nor Salwani about the alleged order to amend the 1MDB audit report and destroy the original report.
She claimed that she did not bring up the matter with Ambrin again as she was not sure whether she could even get a proper answer out of him regardless
Shafee: I put to you that you were not acting fairly by not bringing up the matter with then PM Najib when you took over office (of auditor-general) and in March 2017, you were not honest enough in bringing it up?
Madinah: No.
Shafee: You did not confront the PM (Najib) because you realised he (Najib) would be relevant to your tenure as auditor-general, you got it (position) from him you did not raise it (concerns over the 1MDB audit) to protect your tenure.
Madinah: No.
Shafee: You went to see Dr Mahathir (Mohamad, as then prime minister in 2018) as you realised everyone was getting the "chop" (people allegedly removed from posts following the Pakatan Harapan electoral victory in 2018). You wanted to protect your tenure and you became another "Salwani" to curry favour with the then PM (Mahathir).
Madinah: I disagree.
She, however, agreed with Shafee's contention that following her briefing to the then Harapan cabinet on Nov 23, 2018, that Najib was hauled to court the next month to be charged with the alleged wrongful amendment of the 1MDB audit report.
Madinah was referring to her briefing to the Harapan cabinet where she raised her concerns about the audit of 1MDB.
Proceedings before trial judge Mohamed Zaini Mazlan are set to resume tomorrow morning.
Najib was charged with using his position to order amendments to 1MDB's final audit report before it was presented to the PAC in order to prevent any action against him.
Co-accused Arul Kanda was charged with abetting Najib in making the amendments.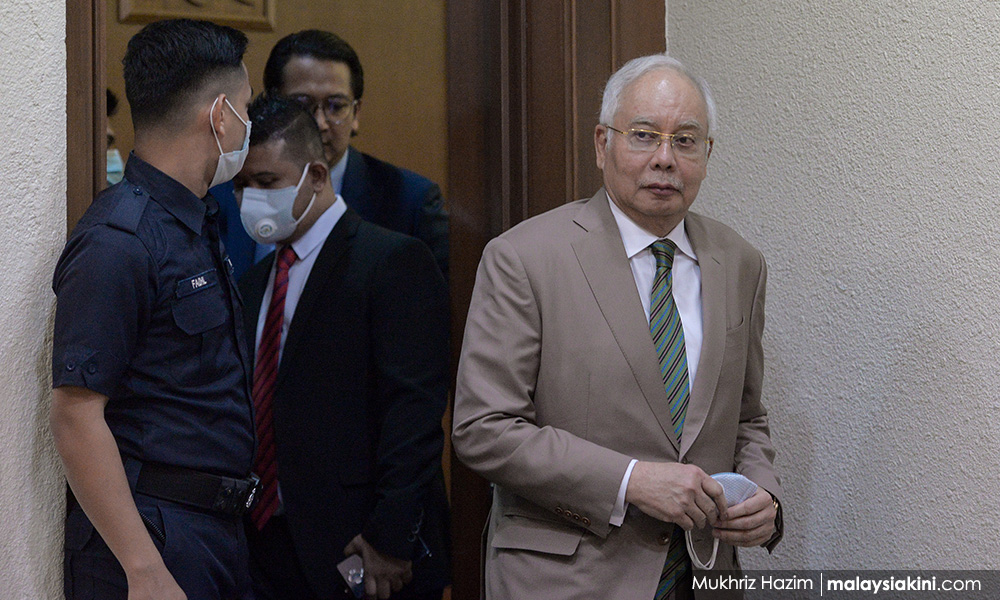 The charges are framed under Section 23 (1) of the MACC Act 2009, which specify a jail term of up to 20 years and a fine of no less than five times the amount of gratification or RM10,000, whichever is higher.
The prosecution is contending that a decision to make the amendments was taken during a meeting on Feb 24, 2016, at the office of the then chief secretary to the government Ali Hamsa.
It was alleged this was done to remove or alter certain portions of the 1MDB audit report, including dropping the issue of wanted fugitive Low Taek Jho's (Jho Low) attendance at the fund's board meetings.
Another issue that was allegedly dropped from the 1MDB audit report was the two conflicting 2014 financial statements of the sovereign wealth fund.
Besides Arul Kanda, others who were present at the meeting were Ambrin, former chief secretary to the government Ali Hamsa, former NAD officer Saadatul Nafisah Ahmad Bashir, Najib's former chief private secretary Shukry Salleh, and the then Attorney-General's Chambers representative Dzulkifli Ahmad.
The former premier's defence team, however, contends that there was no wrongdoing in the amendment to the 1MDB audit report as the said amendments were done on allegedly unfinalised copies of the report prior to it being tabled with the PAC in March 2016. - Mkini