People who have only received two Covid-19 vaccine doses will still be allowed to participate in various activities after this Friday (April 1), even though some will lose their "fully vaccinated" status from that date onwards.
Although their status will be changed to "partly vaccinated", Health Minister Khairy Jamaluddin said information about their primary vaccination is still retained.
"For the aforementioned individuals, they can still conduct activities that fully vaccinated individuals are allowed to do such as dining in at restaurants, entering shopping centres, workplaces, and places of worship.
"Therefore, premise owners need to ensure that only customers or visitors who have at least completed their primary series of vaccinations are allowed into their business premise, place of worship, and so on," he said in a statement today.
This is not applicable to overseas travellers entering Malaysia, who must get their booster shots to be allowed into such premises.
The statement comes as people above 18 years old who were fully vaccinated with the Sinovac or Sinopharm vaccines, and people above 60 years old who were fully vaccinated with other Covid-19 vaccines, will lose their "fully vaccinated" status beginning April 1 unless they have gotten their booster shots.
On Sinovac recipients, Khairy told a press conference last week that two million are expected to lose their "fully vaccinated" status.
Get booster without delay
Despite still being allowed to participate in daily activities, Khairy said this does not mean there is no longer a need to get a booster shot.
He said between three to five months after the primary series of vaccination, data on Malaysian vaccine recipients show vaccine protection against Covid-19 falls by 20 percent for those with the Pfizer vaccine and 48 percent for those with Sinovac.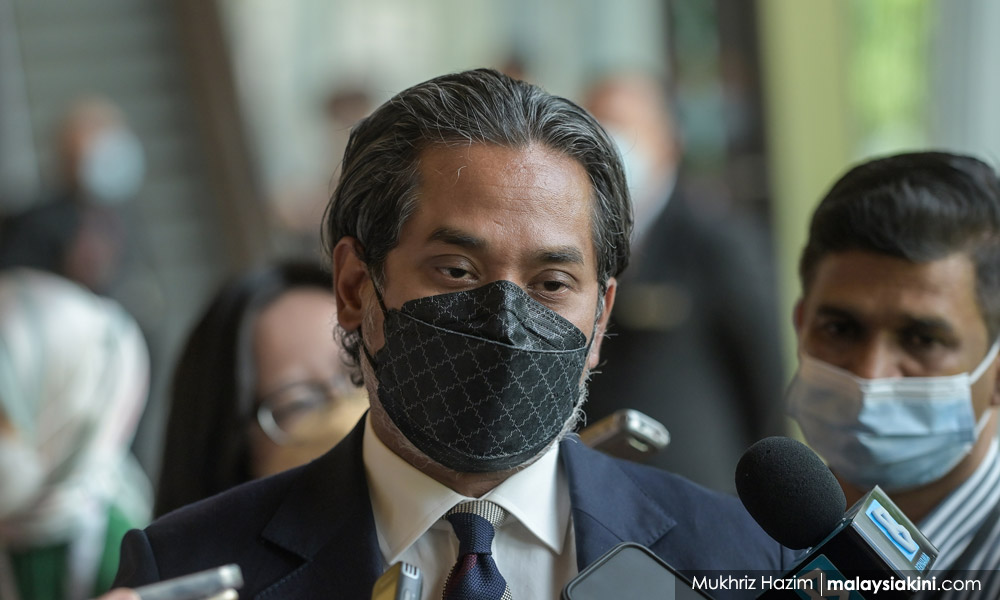 "Taking booster shots will restore antibody levels in the body and reduce the risk of severe Covid-19 infection. Therefore, the Health Ministry advises individuals who have yet to receive booster shots to get one without delay," he said.
On another matter, Khairy said overseas travellers entering Malaysia once the national borders reopen on April 1 must have travel and Covid-19 insurance with coverage of at least US$20,000 (RM84,000).
This is applicable to travellers entering with a short-term social visit pass regardless of their vaccination status and will cover the cost of quarantine, treatment, and hospital admission in case they are infected with Covid-19 while in Malaysia.
However, travellers between Malaysia and Singapore are exempted as long as they are citizens, permanent residents, or long-term pass holders of either country.
The minister also urged people not to let their guard down as the country enters the "transition to endemic" phase of the Covid-19 emergency and reminded them to wear masks when in presence of other people and practice hand hygiene.
People should also avoid large gatherings where physical distancing is difficult and avoid being in poorly ventilated spaces, he said. - Mkini