An Orang Asli woman is believed to have been swept away and killed in a river surge in Cameron Highlands on Tuesday evening after heavy rainfall.
Search and rescue efforts are still ongoing, amid a swath of mud, and wood debris also swept up in the flash flood.
The victim, Mariam Bertampa, 62, lived at Kampung Orang Asli Sungai Ubi near Bharat Tea in Cameron Highlands.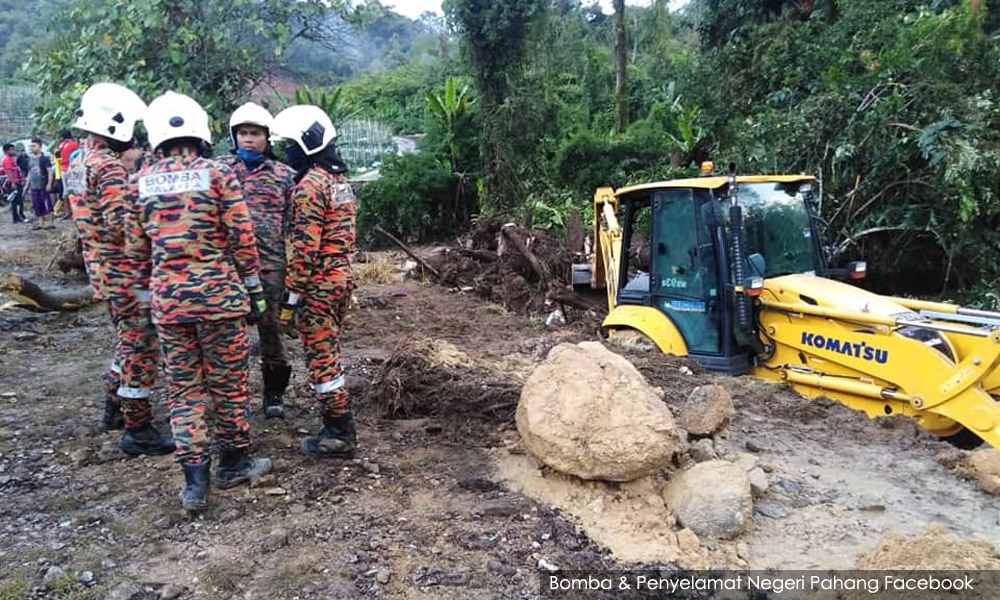 The Pahang Fire and Rescue Department said in a statement that she was believed to have attempted crossing the Ubi river when she was swept away.
The Cameron Highlands Civil Defence Force said three other women from the same family had been caught in the river surge but survived.
Photos from the scene on Wednesday showed excavators and search and rescue workers combing through piles of mud, logs, and smaller wood debris in an effort to uncover the victim's remains.
The Fire and Rescue Department's K9 unit had also been dispatched.
The incident occurred at around 4.30pm on Tuesday. A video posted an hour later showed rescue workers on site.
The search operation lasted until 9pm on Tuesday and resumed yesterday morning.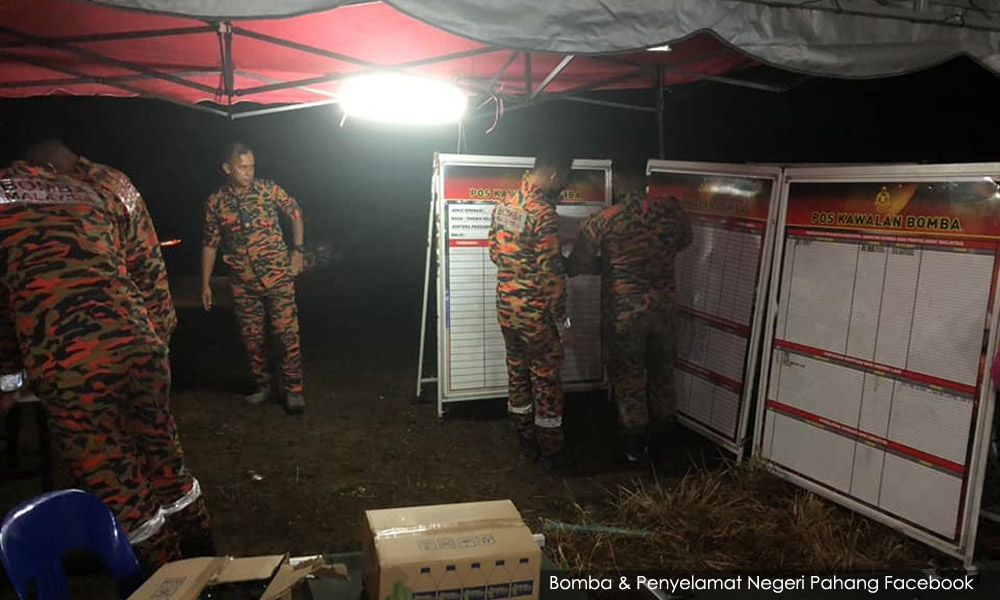 The Cameron Highlands Civil Defence Force posted at 11.45pm last night that the search was put on hold again due to poor weather.
Malaysiakini is attempting to get further information regarding the search efforts today. - Mkini