The Kuala Lumpur City Hall (DBKL) could obtain a licence to set up its own smart lamp posts if it sets up a subsidiary staffed with qualified engineers to do so, said Deputy Communications and Multimedia Minister Zahidi Zainul Abidin.
He said this after Lembah Pantai MP Fahmi Fadzil questioned why DBKL was not given a licence to erect the lamp posts and collect rent directly from telecommunications companies (telcos) instead of going through intermediaries.
Zahidi said DBKL, not directly but through a subsidiary entity, would need a network service provider licence to set up the lamp posts.
"(They) can, if they have qualified engineers, and they have to have their own subsidiary.
"DBKL itself cannot. It can be a subsidiary company or foundation, but DBKL can't (do it directly). Otherwise, what if the mayor gets the project? He has to be a mayor-cum-CEO; that won't do," he told reporters in Kuala Lumpur yesterday.
He was speaking to reporters after receiving a memorandum from Umno Youth delegates regarding the nation's 5G network project.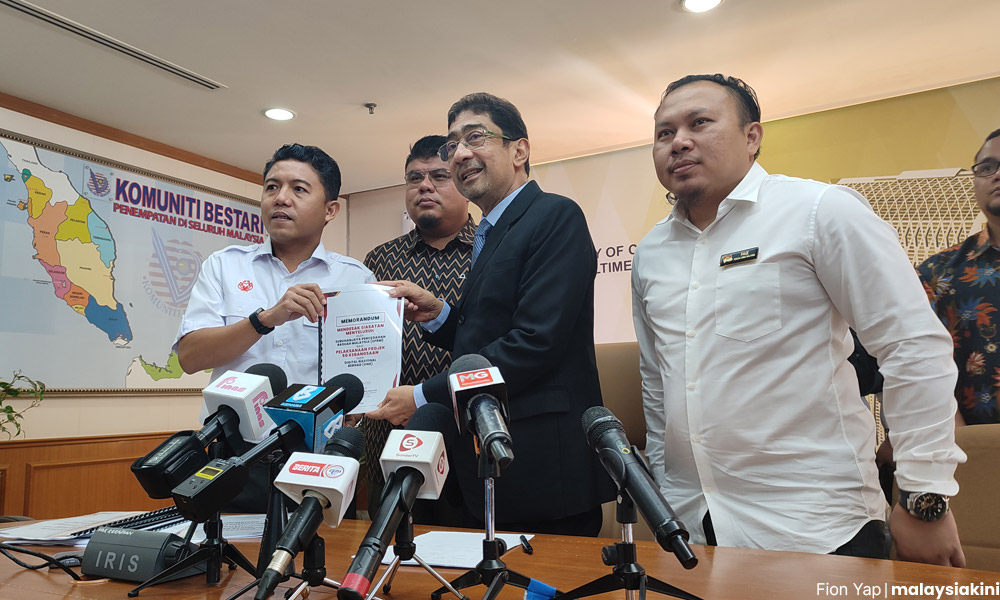 The DBKL's smart lamp pole issue first came to public attention after Kepong MP Lim Lip Eng questioned the government over a RM30.75 million contract to replace 200 lamp poles in the city.
The replacement is expected to start this month with the job continuing until May 2023.
Federal Territories Minister Shahidan Kassim later clarified that DBKL would not bear any cost for the project and would instead receive rental payments of RM850 per pole per month once the project is completed.
Shahidan said there are 1,000 smart lamp poles that have been set up by 29 different companies.
Bypass the intermediaries
These are lamp poles that have additional equipment, so they can be rented out to telco companies to be fitted with antennas and facilitate the 5G rollout.
However, Fahmi contended that the Malaysian Communications and Multimedia Commission (MCMC) should have granted DBKL a licence to set up the smart lamp poles themselves and bypass the intermediaries.
He said this would allow DBKL to charge telcos RM3,000 to RM4,000 per pole per month, instead of having the intermediary do the same and pay only RM850 per pole per month as rent to DBKL.
Alternatively, he said DBKL could charge a lower rate so that the savings can be passed onto consumers.
"In other words, these middleman companies, those 29 companies, don't even need to be there. In my view, if DBKL were to issue the contract themselves, they could earn more than RM850 per lamp pole per month – double, triple or even quadruple that," he told Malaysiakini last Friday. - Mkini