Families who receive Keluarga Malaysia Aid (BKM) will get an extra RM100, Prime Minister Ismail Sabri Yaakob announced today.
This is in light of the rising cost of living, with the premier expecting chicken and egg prices to go up next month after ceiling prices are abolished on July 1.
For BKM recipients who are single, they will receive an additional RM50.
Speaking in a live address today, Ismail Sabri said the additional payments will be added to Phase 2 of BKM payouts - which will be given out in stages starting June 27.
For households, he said this means the Phase 2 payout of RM400 will be increased to RM500.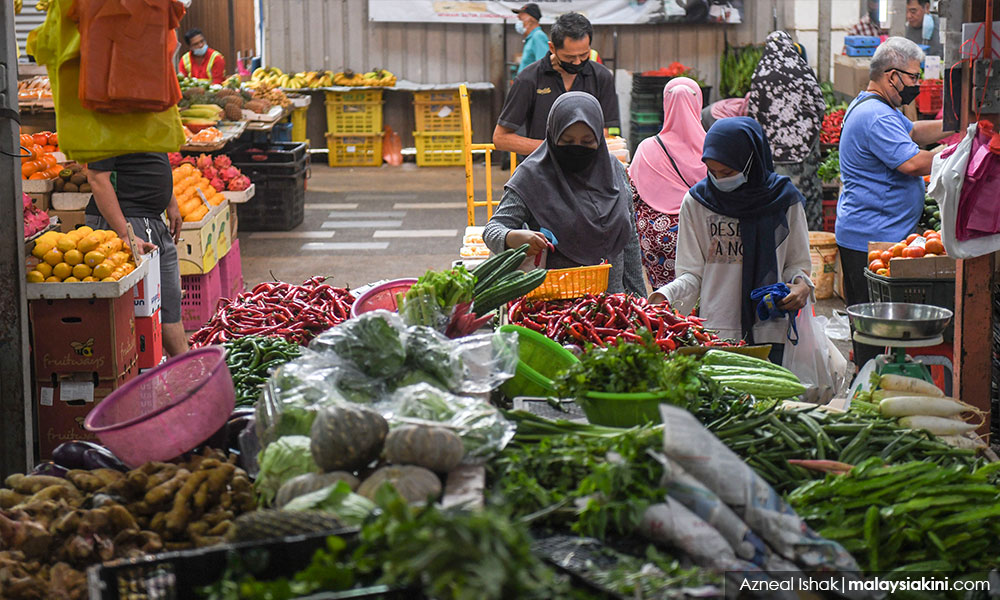 "The additional BKM payment to be paid together in Phase 2 will involve an added allocation of RM630 million," he said, increasing the total amount of payouts to RM1.74 billion.
"These payments will benefit nearly 8.6 million recipients comprising four million households, 1.2 million senior citizens (single), and 3.4 million singles," the premier added.
Ismail Sabri added that the government is constantly aware of the people's needs, particularly involving increases in prices, and pledged its commitment to ensuring the welfare of target groups for assistance. - Mkini