After being deported to China, Guo looked at himself in the mirror in his Covid-19 quarantine hotel room in Xiamen for the first time in more than eight months.
The Chinese national, who was held in a Malaysian immigration detention centre, was shocked to see how thin and haggard he had become.
"I looked like a ghost," he said.
Guo, whose real name has been withheld to protect his identity, recalled how his wife broke down during a video call. When his parents made a video call, he refused to answer as seeing him in that condition would have made them sad.
Guo was the last among the five Chinese labourers who were repatriated. This is because he tested positive for Covid-19 in March this year and flights between China and Malaysia were still suspended.
When he returned to China in May, Guo told Malaysiakini that he only weighed about 50kg and suffered from malnutrition.
He claimed that the food at the detention centre was "extremely unhygienic" and to prevent himself from falling ill, he ate plain rice with salt during the last three months prior to his deportation.
"The rice is usually served with a small fish. But the scales and innards are not removed. Everyone said they experienced swelling and itchiness after consuming the fish. So, I avoided it.
"My friends also told me to be careful with the food because it was stale and unclean. So, I only ate the rice to make sure I can go back home as soon as possible," he recalled.
According to Guo, the inmates were provided with four meals a day between 7am and 6pm, which included snacks such as bread and biscuits.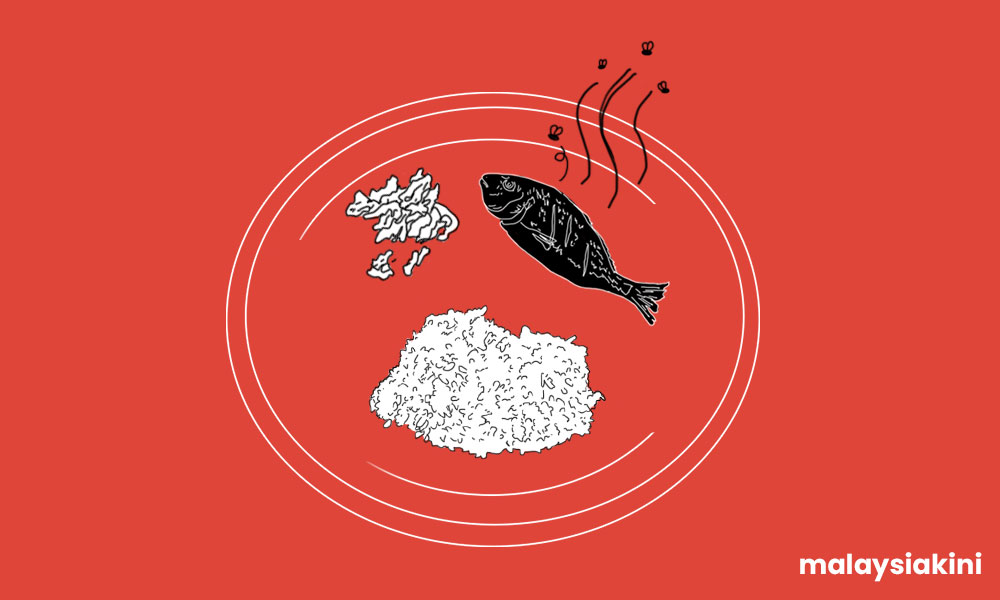 The Chinese national, who was detained with four others when attempting to sneak into Malaysia last year, said he had better food at the lock-up before being transferred to the Pekan Nanas immigration depot.
"In the lock-up, the meals were better despite being in smaller portions. At the detention camp, the amount of rice increased but (the quality of the food) deteriorated," he added.
'RM100 for soap, get a phone call free'
In a separate interview, Wei, who was detained with Guo, also found the food at the detention centre unpalatable and like the latter, steered clear of eating the fish.
In 2019, a group of Filipino women detainees had also related their gastronomic ordeal at the same detention centre, saying the authorities served "stale and burnt food good for swines".
Based on data from 2019, the government spends close to RM3.5 million a month - or an average of RM12 per day - on food for each detainee.
In July 2020, Deputy Home Minister Ismail Mohamed Said revealed that the government allocated up to RM90 a day for undocumented migrants housed at the Immigration Department's detention depots.
However, Wei and Guo claimed the five of them had to fork out some RM10,000 during their incarceration to make phone calls and acquire basic necessities.
Wei alleged that at the onset of their detention, they had to pay RM100 for a 10-minute phone call to their families in China.
The detainees later learned if an item, which ranged from soaps to instant noodles, is bought, then the phone call would be thrown in for free. These items, however, were far from cheap.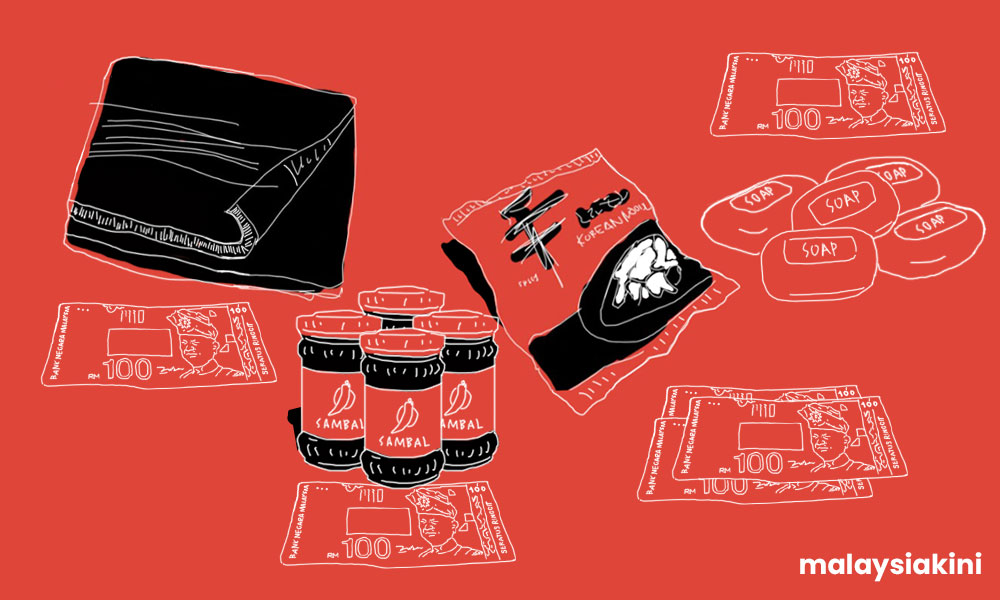 "We have four buildings for male detainees. Each block has a 'boss' (immigration officer) who will pass his phone to the 'prefect', who in turn will let a detainee use it in exchange for purchasing items," he claimed.
The "prefects", according to the Chinese nationals, were also foreign detainees tasked with running errands for the officers.
Asked about the prices of these items, Guo replied: "Very expensive".
He claimed that the five of them would spend RM100 for soap or jars of sambal, which they discovered made the food a bit more tolerable.
However, those with money to spare could indulge in more appetising meals. For example, the five had once purchased 40 packets of Korean instant noodles for RM300.
Since there was no stove, the noodles were soaked in water to make them soft and were eaten with rice.
During the last few months of his incarceration without his friends, Guo said he rarely bought things because his family borrowed a large sum of money to arrange for his return.
He recalled that some inmates in the detention centre were willing to spend between RM50 and RM100 for fried rice and burgers.
"I have heard that a towel can cost between RM50 and RM100 whereas it is RM200 for a blanket or clothes. But we did not buy them," he said.
"Sometimes when an inmate leaves, we would take their blanket and clothes. There were times we exchanged soaps for other items," he added.
Regardless of the amount spent, Guo said he was still grateful to be able to communicate with his family.
"Even if it cost RM100 for 10 minutes, I know what is happening with them. It also helped us to roughly know about the repatriation process," he added.
Third-party bank account
Elaborating on the alleged "buy things for phone calls" transaction, Guo said the "prefect" would make a list of requests from the detainees to be submitted to the "boss".
When the "boss" was purportedly satisfied with the number of requests, he would pass the phone to the "prefect".
Following this, the detainees would contact their families to transfer the money to a bank account in Malaysia. When the transfer was completed, they would be allowed to have their phone call.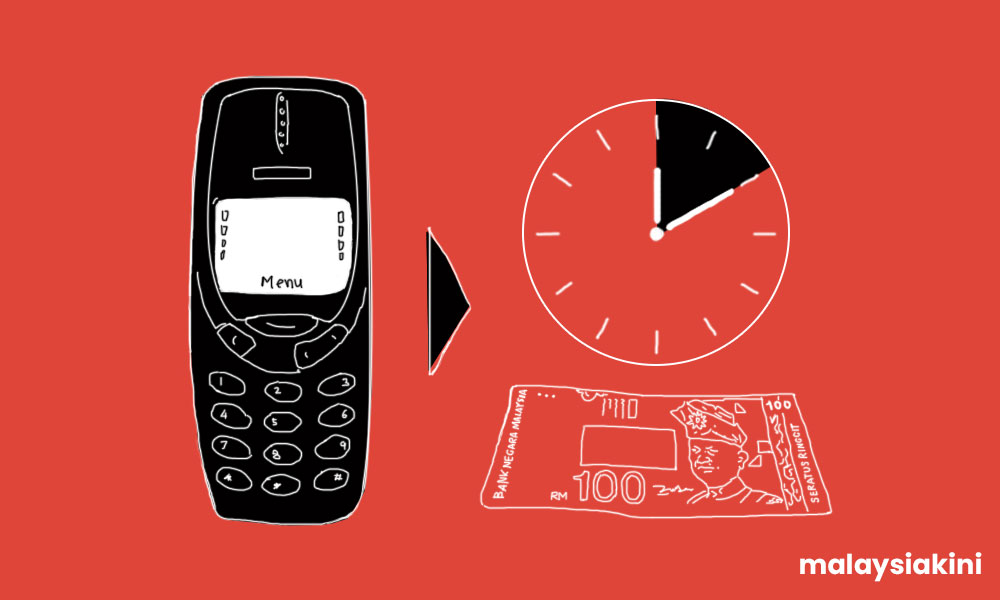 "The mobile phone was an older model, like Nokia," Guo said.
He added that the Malaysian bank account holder did not have the same name as the immigration officer.
Malaysiakini has verified the bank account. The Immigration Department has been contacted for comment.
Commenting on this, The Migrant Care Malaysian representative Alex Ong said this was a form of corruption.
"This is an indirect way of taking bribes. Usually, their (officers') bottom line is to exploit the detainees as much as possible. They know the detainees cannot lodge complaints either," he added.
Ong was shocked that the five Chinese nationals had to spend close to RM10,000 during their detention.
"The abuse of power is phenomenal. This issue needs public attention. The government must investigate this matter," he added.
Govt must provide basic needs
Meanwhile, former Suhakam commissioner Jerald Joseph was also shocked by the prices of these items.
He told Malaysiakini that all prisons and detention centres have a small sundry shop where inmates could buy daily necessities at a reasonable price.
"Every detainee should have the right of access to basic needs based on the Nelson Mandela Rules. If they need more, they can buy instant noodles, which may cost about RM5 a packet.
"But this (Guo and Wei's experiences) were exploitative and should not have happened," he added.
Jerald said things like soap, toothbrushes, towels, drinking water and sanitary pads should be provided for free by the government.
Therefore, he reiterated his call for the Chinese nationals to file a complaint with Suhakam.
Both Ong and Jerald pointed out that embassies and high commissions must play an important role to protect their citizens.
Ong said foreign missions were obliged to exercise their diplomatic responsibilities under the Vienna convention, including appointing lawyers to ensure the personal safety of the detainees.
He said the five Chinese labourers would not have been able to return home if not for Malaysian lawyer Lau Yi Leong, who represented them for free.
Jerald, on the other hand, said the embassies and high commissions had the right to access detention centres to check on their nationals and arrange for repatriation. - Mkini