The government will formulate a National Adaptation Plan (MyNAP) on climate change, which will include a long-term action plan and strategies for various sectors, Prime Minister Ismail Sabri Yaakob announced.
He said the sectors include public health, infrastructure, water resources and security, agriculture, forestry, and biodiversity.
This was decided at the Malaysia Climate Change Action Council (MyCAC) meeting held online yesterday to discuss a proposed flood management roadmap to increase Malaysia's readiness in facing the impact of climate change, he said.
"This is because Malaysia is also exposed to the impact of climate change such as heavy rains that resulted in massive floods," Ismail Sabri said in a statement.
The meeting was also attended by state government leaders, federal ministers and experts in climate change.
Ismail Sabri said a plan was to encourage state governments to adopt the Malaysian Climate Change Adaptation Index to increase their response to the impact of climate change.
"Other actions are to integrate climate change factors in the planning, designing, and implementation of projects in the water and infrastructure sectors to reduce the risk of floods," he said.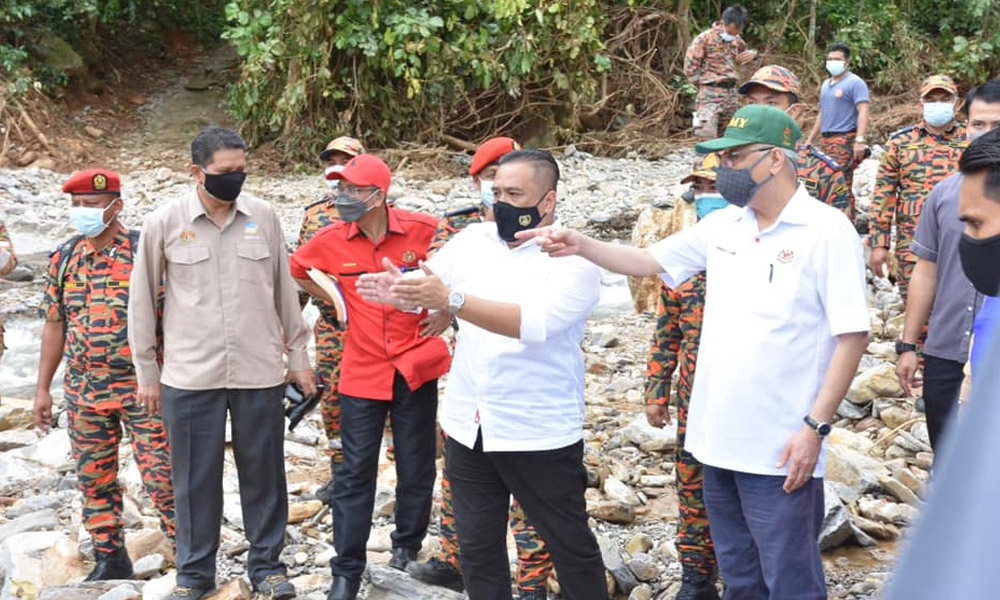 The prime minister said they also discussed the use of electric vehicles (EV) in large-scale events, which was expected to catalyse the development of the EV ecosystem as well as reduce greenhouse gas emissions.
He explained that it also has the potential to attract foreign investment, create green jobs and reduce fuel subsidies by the government.
Carbon credit transactions
He said the meeting also agreed with the carbon market policy framework, developed by the Ministry of Environment and Water, which provides basic guidance for carbon credit transactions in Malaysia.
"The framework emphasises the importance and advantages of carbon credit transactions at the domestic level to ensure the carbon market mechanism is implemented transparently, thus meeting international standards and contributing to the country's greenhouse gas emissions reduction target," Ismail Sabri said.
At present, the ministry is developing the Long-Term National Low Carbon Development Strategy in line with the government's aspiration to achieve net-zero carbon emissions in 2050 at the earliest.
He said the government's commitment and efforts in spearheading the climate change agenda would also be continued through the country's participation in the 27th United Nations Framework Convention on Climate Change in Sharm El-Sheikh, Egypt , from Nov 6 to 18.
Ismail Sabri will lead the Malaysian delegation to the convention.
"In line with the 'Sustainable Malaysian Family' aspiration, the federal government, along with state governments and other stakeholders, will continue working closely together to ensure the country's capability in tackling climate change issues can be strengthened for the well-being of Malaysian families now and in the future," the prime minister added.
- Bernama